The Ionic was the first smartwatch to be released by global wearable brand Fitbit. The Ionic boasts a nano-moulded unibody construction that also incorporates 6000 series aerospace-grade aluminium, it feels quite sturdy, and quality in hand. This smartwatch is a handsome looking wearable, despite it opting for a design that is more function over fashion, which affords it a more unique look when compared to most smartwatches such as the Apple Watch, Samsung Galaxy Watch Active, and Huawei Watch GT Active.
The use of nano-moulding technology for its unibody watchcase, enables this smartwatch's body to double as the Bluetooth and GPS antenna, boosting its capabilities for the reception of both. This construction creates a stronger GPS signal, which allows the device to obtain good GPS signal even on remote hiking trails. Furthermore, the Ionic is light and very comfortable to wear, not only during workouts, but also in bed while making use of its smart sleep tracking features.  
Like the Apple Watch, the Ionic also stands out due to its screen that is spherical instead of the round, more traditional circular watch displays favoured by the competition. Despite this being one of the older Fitbit devices available, the display still sports crisp looking graphics and amplified brightness of up to 1000 nits, making it easy to use the touchscreen outside in direct sunlight or a low-lit room.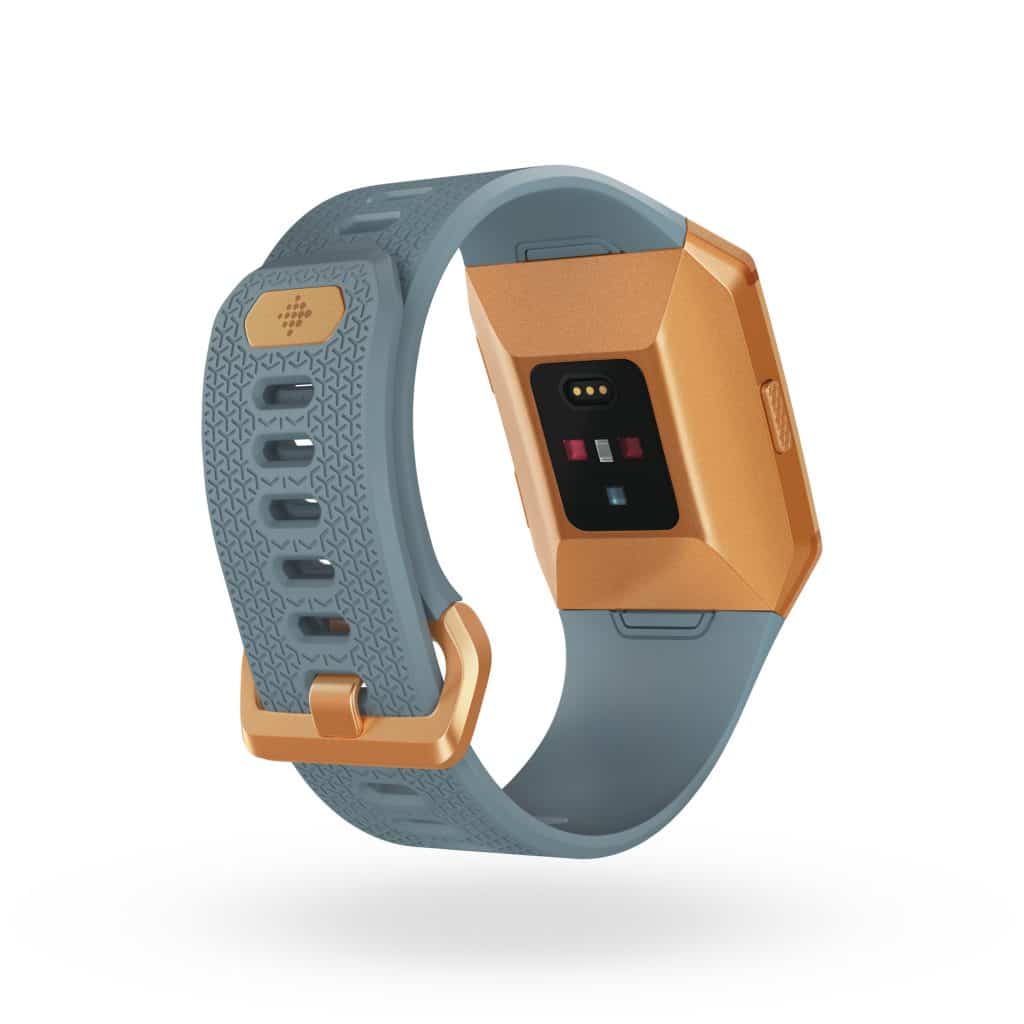 Fitness and sleep tracker champion
With the Ionic, Fitbit flexes its health and fitness expertise muscles thanks to amongst other features the SpO2 sensor that makes it possible to track deeper health insights, on-device dynamic workouts, improved heart rate tracking, and water-resistance of up to 50 meters.
Like every other Fitbit, the Ionic excels at logging your steps, calories burned, flights of stairs ascended, distance moved as well as minutes that you were being active, all of which you are able to set daily goals for.
For us, the sleep-tracking functionality, is class leading and works particularly well. This feature basically requires zero interaction or input from the user, who just sleeps as per usual. When you wake up, you will find that the app has tracked every wink and moment of your slumber and how much of that was spent in REM, light as well as deep sleep.
When coupled with the Ionic's stellar battery life, this is one Fitbit shines in the fitness and sleep tracker department, above any other smartwatch. Those working out a lot and subsequently, making use of its GPS connectivity more than the average user will find that the battery can last up to three days.
However, those users whose workout only extends to a 1.5 km walk to and from the Gautrain station for instance, will find that the battery can last up to a week, even with daily sleep tracking, continuous heart rate monitoring and smartphone notifications enabled.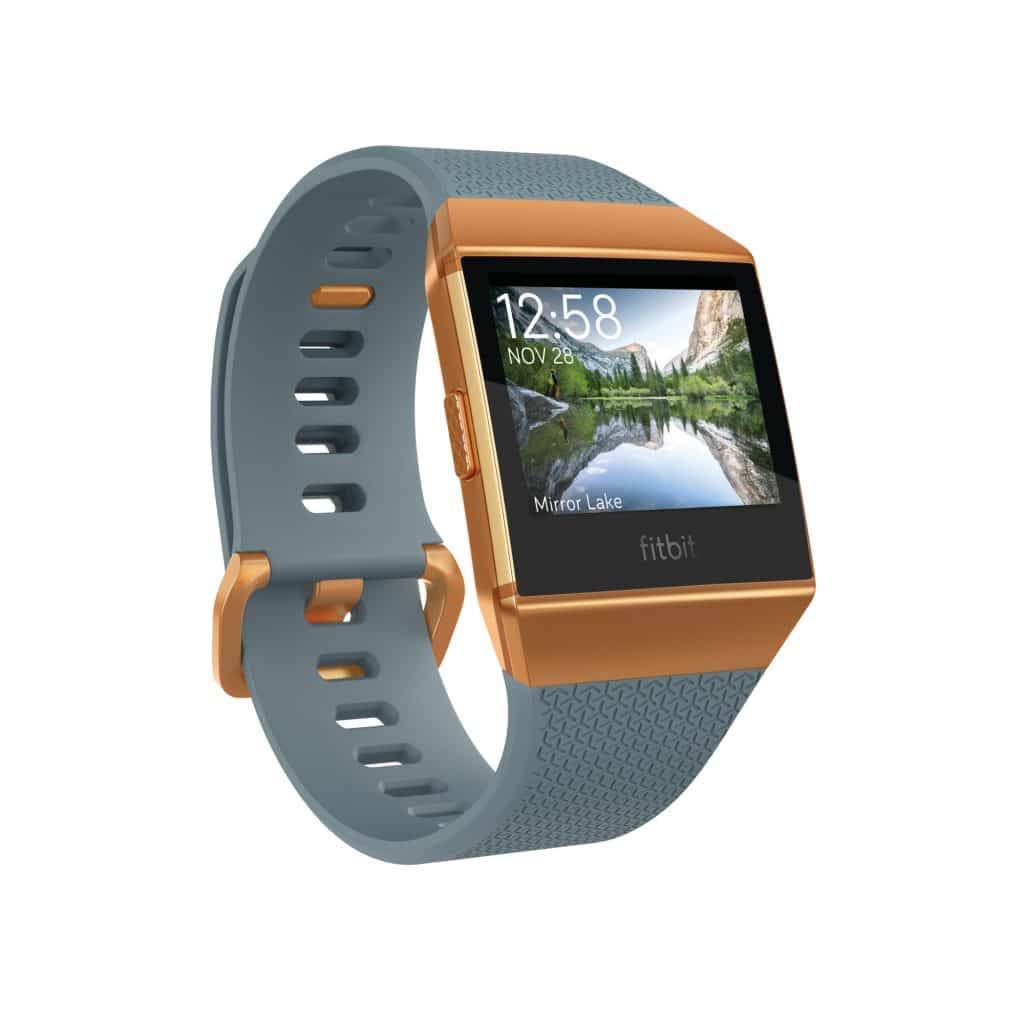 Dumbing down the smartwatch appeal
Where the Ionic does not fare as well ironically is when you compare it to rival smartwatches not as a sleep and fitness tracker, but smartwatch only. In terms of notifications, the Ionic is able to show you your smartphone messages, calendar events, missed calls, WhatsApp messages and the like, with these notifications being accessed by a simple swipe down from the top of the display.
However, unlike rival smartwatches, you cannot interact with these notifications, reply to messages from the Ionic or do things like launching voice search queries via Google Assistant, take or make calls etc. from the device either.
The Fitbit ionic does however includes a payment system via NFC, which enables tap and pay functionality at certain pay points. However, we received the following message (below) when trying to set up a Nedbank credit card and Standard Bank debit card for this feature. Upon further investigation, this service is only available in South Africa for FNB debit and credit card users, RMB Private Bank (Visa) users, Discovery Bank (Visa) users, and Investec Private Bank (Visa) users.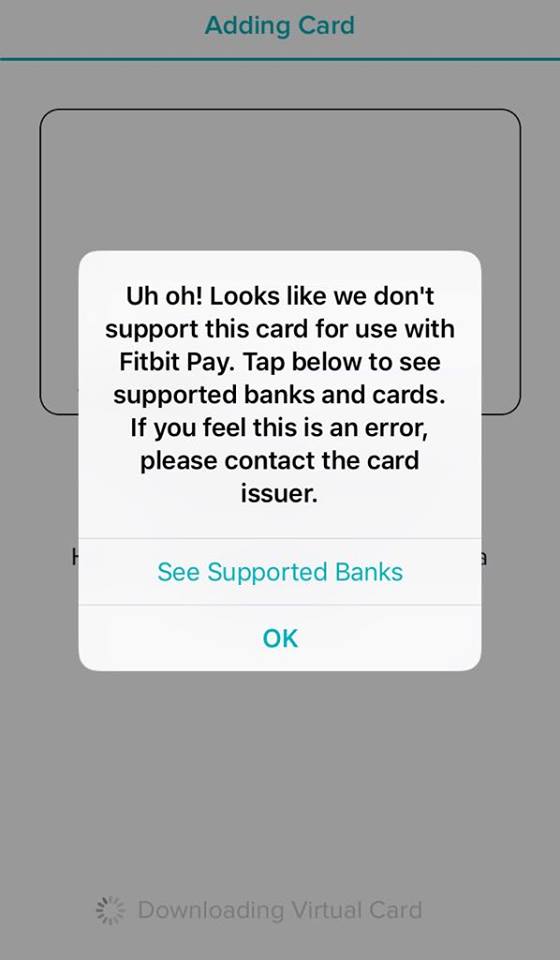 Those who love listing to power tunes while working out or jogging will also appreciate the Ionic's 2.5 GB worth of internal storage for music, enabling you to pair the smartwatch with your Bluetooth headset.
Getting your songs on to the device is a bit of a chore though, since you have to download and install Fitbit's desktop PC software, before connecting both your PC and Fitbit Ionic to the same Wi-Fi network to transfer music. The transfer pace is slow and the connection can be fragile at times, irritatingly causing the Ionic to disconnect a couple of times.
However, this is still a good feature inclusion as it is an essential bit of functionality for those wishing to leave their smartphones at home during their liberating run or gym session, especially since the Ionic boast built in GPS, removing the need to be continuously tethered to your mobile.
Ultimately, the verdict is the best smartwatch option for Fitbit fans, as well as those users looking for the best in class fitness tracking and/or sleep tracking. It also boasts the best battery life by far and provides those who don't like following the usual crowd, with a device that enables them to stand out from the normal sea of Apple Watches or Android Wear powered smartwatches. The recommended retail price of the Fitbit Ionic is R5999.