VW's Polo is quite popular locally, as its consistent appearance on the list of South Africa's top selling vehicles attests to, and now Volkswagen is looking to keep that momentum with the local launch of the sixth generation Polo.
Like the Golf, Touran, Tiguan, Passat and Arteon, the Polo is now also based on the modular transverse matrix (MQB). The Polo is now 81 mm longer (4,053 mm), its wheelbase has been lengthened by 81mm to 2,548 mm., while it is now 69 mm wider (1,751 mm), but 8 mm has been removed from its overall height (1,461 mm). All of this means that the Polo now offers buyers more luggage space in the boot as well as increased rear occupant space with more rear legroom.
The outside styling is more evolution than revolution, building on the already stylish fifth generation Polo while offering LED lighting options for the first time. While the same can be said of the interior look and feel, the cockpit now features VW's new Active Info Display. Two dashpad coloured trims are available; Limestone Grey Metallic on the Trendline and Comfortline and Deep Iron Metallic on Highline.
The Polo will launch as the first Volkswagen and the first Group model to offer a new generation of Active Info Display. Volkswagen interface designers have systematically advanced the next generation of the Active Info Display (11.7″ display diagonal) and have taken its high-quality graphics (133 dpi / resolution 1,280 x 480 pixels) and functional range to a new level.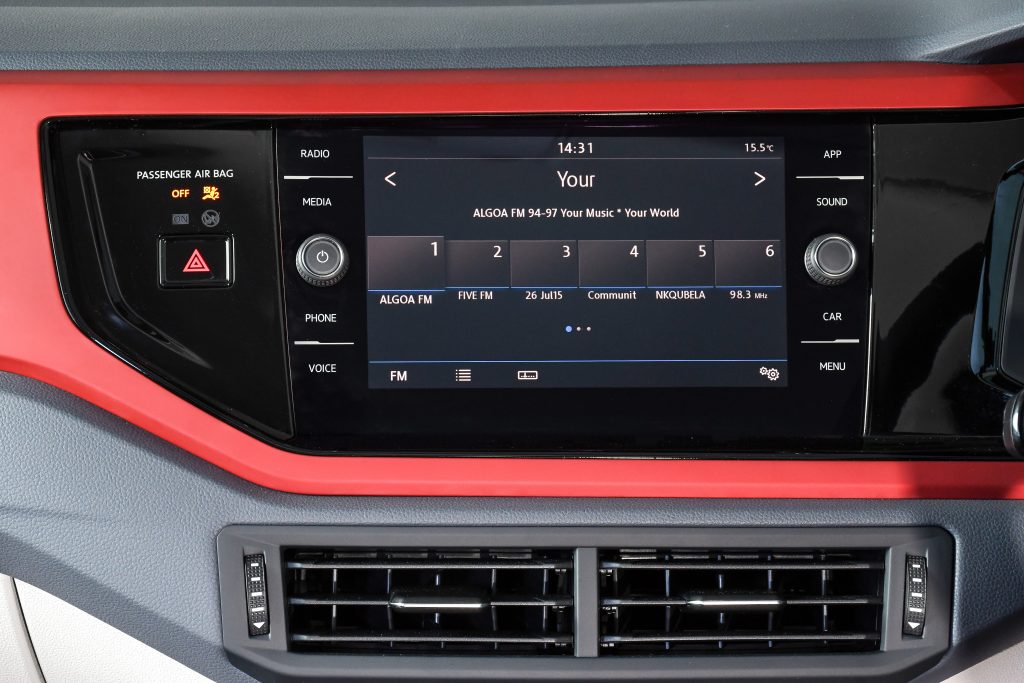 Consequently, the display offers better graphic performance, higher pixel density, greater brightness and contrast, more intense colours and fewer conventional indicator lamps. Using a 'View button' on the multifunction steering wheel, the Polo driver can now also switch between three basic layouts, easily and quickly. The Active Info Display is optional across the range excluding Trendline models and is available in South Africa from launch.  Android Auto and Apple Car Play is supported although Google has not made its in-vehicle infotainment system locally available as yet.
New cockpit environment (Available in South Africa from launch).
A new, digital and interactive cockpit environment has been created in the interplay of the Active Info Display and infotainment system. Volkswagen is introducing the latest generation of infotainment systems in the Polo which have display sizes ranging from 6.5″ to 8.0″.
Specifically, these are the Composition Colour (6.5″ radio-infotainment), Composition Media (8″ radio-infotainment with CD player) and Discover Media (8″ radio-navigation infotainment with CD player). The 8″ systems are glass-encased units.
Engines and Transmissions
In terms of powerplants, the smallest (1 litre) TSI for the new Polo has an output of 70 kW at 5,000 RPM. The turbocharged engine, which is standard for both the Polo Trendline and Comfortline, is both agile and efficient. The three-cylinder engine with torque of up to 175 Nm (2,000 RPM) accelerates the Polo to 100 km/h in just 10.8 seconds. With a top speed of 187 km/h it reaches the level of the first Golf GTI.
These figures apply to both the 5-speed manual gearbox version and the optional 7-speed DSG version for this engine. The high agility is coupled with low combined fuel consumption of 4.5 l/100 km (corresponding to 103 g/km CO2). The 7-speed DSG has a fuel consumption of 4.7 l/100 km and emits 107 g/km of CO2.
Alternatively, buyers can also opt to get a 1.0 TSI with 85 kW under the bonnet. The most powerful 1.0 TSI / three-cylinder for the Polo is the version with 85 kW. This engine will be launched with a 6-speed gearbox as standard and optionally with a 7-speed DSG. The turbocharged direct injection engine develops its peak output at 5,000 RPM. The lively four valves per cylinder engine delivers its maximum torque of 200 Nm from 2,000 RPM.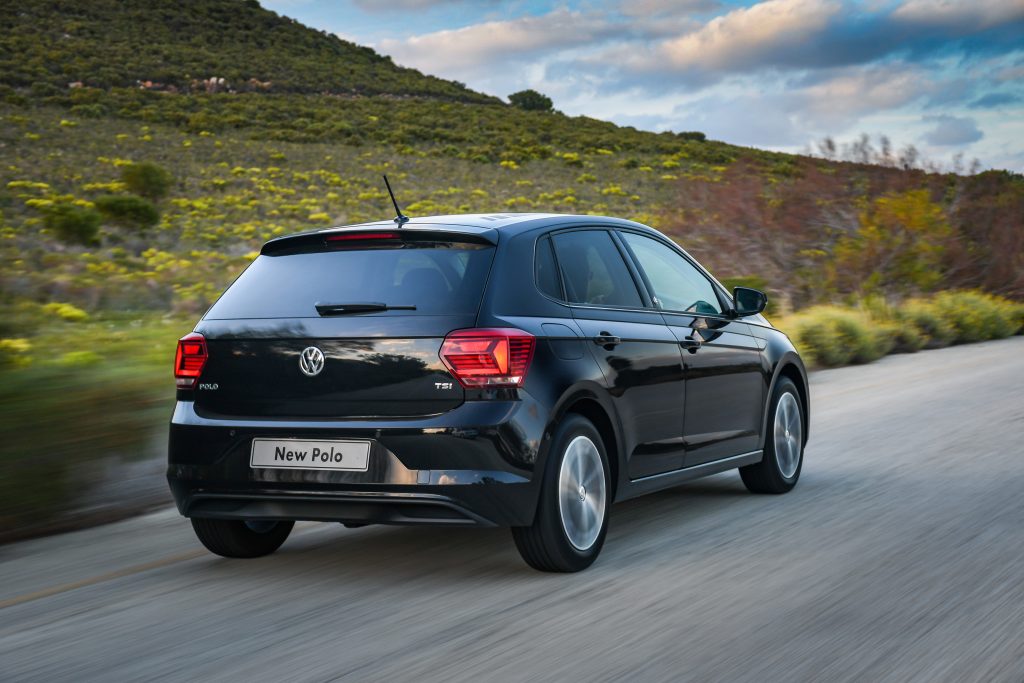 New Driver Assistance systems for the Polo include the lane change system, Blind Spot Monitor with Rear Traffic Alert, semi-automated Park Assist system for exiting parking spaces, the proactive occupant protection system and a manoeuvre braking function. The latter automatically protects against minor but often expensive parking dents. The optional Keyless Access locking and engine starting system, which is also new, can be used to unlock and start up the Polo.
Besides the Trendline, Comfortline and Highline models (the latter variants can be further personalised by choosing the R-Line package), VW will also offer the Polo beats, which offers several beats logos on the vehicle along with a 300-watt sound system from the headphones producer "beats by Dr. Dre" reveal where the name came from.
Recommended Retail Prices (VAT and emissions tax included)
1.0 TSI 70kW Trendline R 235 900
1.0 TSI 70kW Comfortline R 264 700
1.0 TSI 70kW Comfortline DSG R 280 700
1.0 TSI 85kW Highline R 286 200
1.0 TSI 85kW Highline DSG R 302 200
The new Volkswagen Polo models come standard with a three year or 45 000 km Service Plan,
three year or 120 000km warranty and a 12 year anti-corrosion warranty. Service Intervals is 15 000 km.
In other motoring related news, Scuderia South Africa recently announced its 2018 Internship Program. This is the company's second program since its launch in June 2017.