Following months of hype and teasers, Volvo has finally pulled the wraps off of its newest premium SUV in the XC40. South African introduction is provisionally scheduled for the second quarter of 2018. Volvo Car South Africa stated that specifications, drivetrain configurations and related elements will be confirmed closer to the time of launch.
The arrival of the XC40 means that for the first time in history, Volvo Cars has three new, globally-available SUVs in what is the fastest growing segment of the automotive market, paving the way for further growth in terms of sales and profitability.
The new XC40 is the first model on Volvo Cars' new modular vehicle architecture, CMA, which will underpin all other future cars in the 40 cluster, including fully electrified vehicles. Co-developed within Geely, CMA provides the company with the necessary economies of scale for this segment.
In terms of technology, the XC40 brings the award-winning safety, connectivity and infotainment technologies known from the new 90- and 60 cluster cars to the compact SUV segment. According to Volvo, these technologies make the XC40 one of the best-equipped small premium SUVs on the market.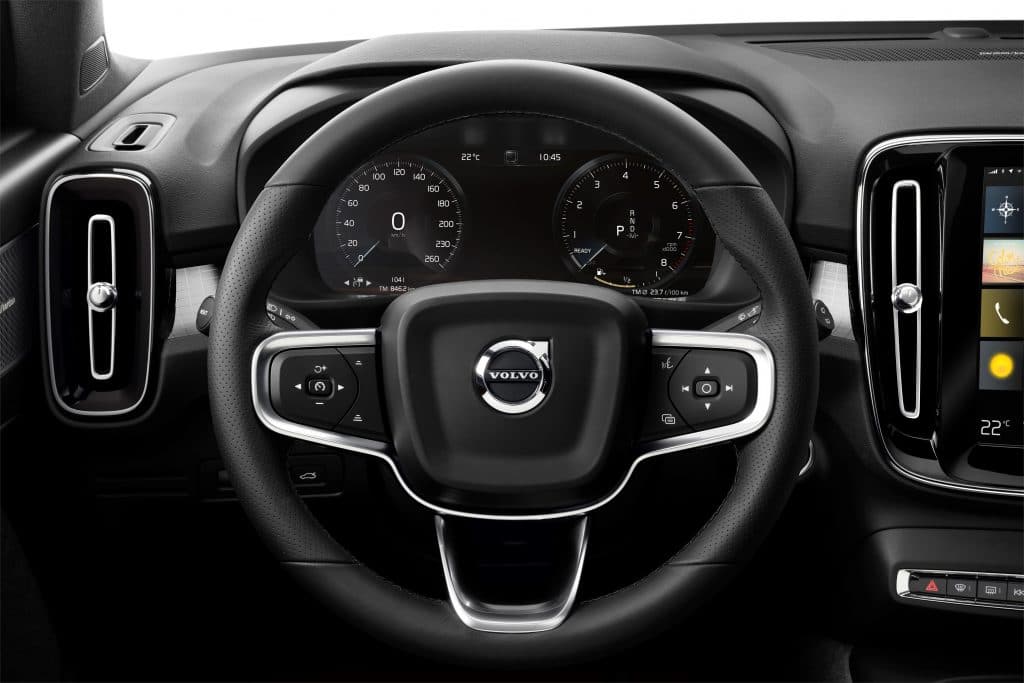 Safety and driver assistance features on the XC40 include Volvo Cars' Pilot Assist semi-autonomous assistance system, City Safety, Run-off Road protection and mitigation, Cross Traffic Alert with brake support and the 360° camera that helps drivers manoeuvre their car into tight parking spaces.
The XC40 also offers a radically new approach to storage inside the car. Ingenious interior design provides XC40 drivers with, among other things, more functional storage space in the doors and under the seats, a special space for phones including inductive charging, a fold-out hook for small bags and a removable waste bin in the tunnel console.
From start of production, the XC40 will be available with D4 diesel or T5 petrol four-cylinder Drive-E powertrains. Further powertrain options, including a hybrid and pure-electric version, will be added at a later stage. The new XC40 will also become the first Volvo model to be available with Volvo Cars' new 3-cylinder engine.
Introducing Care by Volvo
At the same time as it introduces the XC40, Volvo Cars also reinvents the traditional model of car ownership with the new 'Care by Volvo' subscription service. Care by Volvo, first available on the XC40 from launch, makes having a car as transparent, easy and hassle free as having a mobile phone.
A monthly flat-fee subscription means deposits, price negotiations and local price differences belong in the past. Depending on regional availability, Care by Volvo will also include access to a range of digital concierge services such as fuelling, cleaning, service pick-up and e-commerce delivery to the car.
A new car sharing feature which is part of Care by Volvo as standard, will allow new Care by Volvo XC40 drivers to share their car with friends and family with new digital key technology.
In South Africa, the Care by Volvo business model, Volvo on Call and related services are under scrutiny for local introduction.
In other motoring related news, Ford recently announced that is new Kuga has arrived in South Africa, offering one of the most technologically-advanced, smart sport utility vehicles (SUVs) with five-star safety and improved fuel efficiency.