Meet Thamsanqa Mokoena, the National Training Manager for TECNO, who is extremely passionate about technology and helping others.
Behind all of your favourite brands are hardworking people who strive to bring you what is needed to meet your needs and wants. They drive innovation, present the best possible offerings and services to you, and ensure that you are looked after properly; putting in many hours and much effort to achieve this.
In 'The TECNO Talent', a new monthly series, we meet some of the people who are part of the TECNO family, that the brand and you count on to deliver. First up is TECNO's National Training Manager, Thamsanqa Mokoena. If you need to know anything about TECNO's products, Thami as he's affectionately known in the office is the person to ask.
What is your background in terms of education?
I went to school at Dominican Convent, in the heart of Johannesburg. I then took off to college to study a Bachelor of Arts in Creative Brand Communications specialising in Copywriting at the Vega Brand Leadership School.
What does your day to day work look like at TECNO? And what are your main responsibilities?
My days are barely predictable, pretty much like the industry we're in. On a good day I get to the office an hour early before work duties. This allows me to plan and re-plan my day and I also get to send emails before the rest of my colleagues arrive at work. Once my colleagues arrive, we tend to catch up on last night's/the weekends football action.
My main responsibilities are to localise and create learning content/programmes for Southern Africa. This ranges from assessments and training material/re-courses to on-boarding and induction amongst others, and of course media days or interviews. I also run a team of Regional Training Managers in South Africa.
What do you enjoy most about your job?
I enjoy being able to disseminate information to all staff at TECNO in a more modern and fashionable way. People that have been in my sessions know me as "MR DANKO – THE TECNO TECH GURU" and that sums it up.
If I could choose any item in a room to explain what I enjoy most about my job, it would be a marker, because for every blank page I meet in my life, I'll always leave a mark! That's what motivates me each and every day; an opportunity to change a person's life, whether it be their thinking, attitude or behaviour, I change it!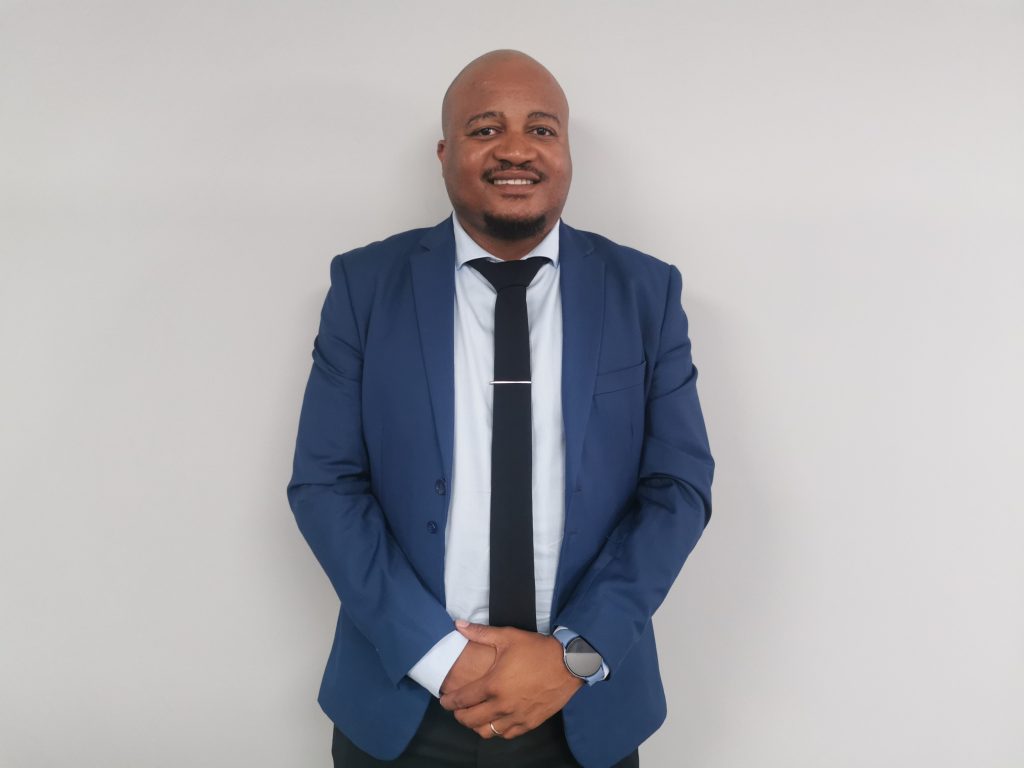 What is the biggest challenge you face in your work?
I wouldn't call it a challenge per se but an opportunity instead, and that is the ever-changing landscape of Artificial Intelligence (AI) and Internet of Things (IOT). The vastness of these two is dramatically changing the way we learn and teach people on different platforms or techniques.
COVID has really made us aware of all the possible ways of learning and developing, apart from effective face to face training that we are so accustomed to. Although this is tried, proved and tested, we are forced to find different, yet better, ways to fulfil our duties.
You are very passionate about technology. Why is this?
Technology and it's industries are forever changing and expanding, breaking down myths and theories, sometimes proving them beyond doubt. This is where things happen, where future impossibilities are made into present day possibilities. I always like to associate time with technology, because one is insignificant without the other and vice versa. We cannot tell time, the past and the future, without including technology. Technology is constantly changing the world as we see it today, for better, while some will argue otherwise.
What are some of the key trends you are seeing in the mobile space?
With the shift in technology, we've seen what AI can do to the current global industries and it's no different in the mobile space. Devices are becoming smarter, faster and, for some, more expensive with these advancements. People are constantly looking for better technology, but at an affordable price, because let's be honest at this rate the latest trendy smartphone can cost as much as a deposit for a car.
It's bad, but network providers keep making it accessible regardless, through longer contracts or binding ones that lock you out every time you miss a payment. The trend that a lot of our South African fans haven't seen, is that TECNO mobile devices have the best in technology at an affordable price!
In your opinion, why is TECNO such an exciting brand?
TECNO is your new kid on the block; cool, trendy but packed with wisdom and history. It's a brand that is admired across Africa, with leading industry changing patents and technology. The growth of the TECNO brand is testament to its commitment to become the best mobile brand with services for people centered in global emerging markets. We produce a device for every individual.
Away from work, what are your hobbies?
I have quite a number of hobbies. As the late AKA would say, "Thee multi-talented". Away from work I'm an illustrator, graffiti artist, gamer, DJ and producer. I also enjoy reading and watching series and movies.
Availability
TECNO's smartphones and smart accessories and wearables are available from select retail partners, including Ackermans, Edgars, Game, Jet, Makro, Mr Price, TFG, and Vodacom (availability varies per retailer and per model and while stocks last).
Visit TECNO on Facebook, Twitter, and Instagram to find out more about our exciting news, competitions and special offers.