Subaru EyeSight, the Japanese manufacturer's driver assist technology developed over the past 20 years by Subaru engineers will be introduced to South African consumers in July 2017, when the all-new Subaru XV breaks cover.
As the meaning of the word suggests, 'eyesight' refers to one's field of vision and visual awareness. In the same way, Subaru's EyeSight is a cutting-edge driver-assist technology that monitors the road ahead, recognising potentially dangerous driving situations and assisting the driver to reduce the occurrence or completely avoid forward collisions.
Safety is a key part of Subaru's Global 2020 Vision within which there are four main components: Primary Safety, Active Safety, Passive Safety and Pre-Collision Safety. Subaru EyeSight is a technology that forms part of the Pre-Collision Safety pillar and aims to reduce the occurrence of accidents or damage by offering systems that alert the driver to potential hazards and that help avoid or mitigate forward collisions by taking control of the vehicle where necessary.
How does EyeSight work?
The EyeSight system offers seven different types of driver assistance systems that are designed to reduce or circumvent collisions caused by driver error and to reduce or circumvent collisions caused by driver fatigue. The system does this by detecting the presence of vehicles, pedestrians, cyclists and other potential hazards up to 110 metres in front.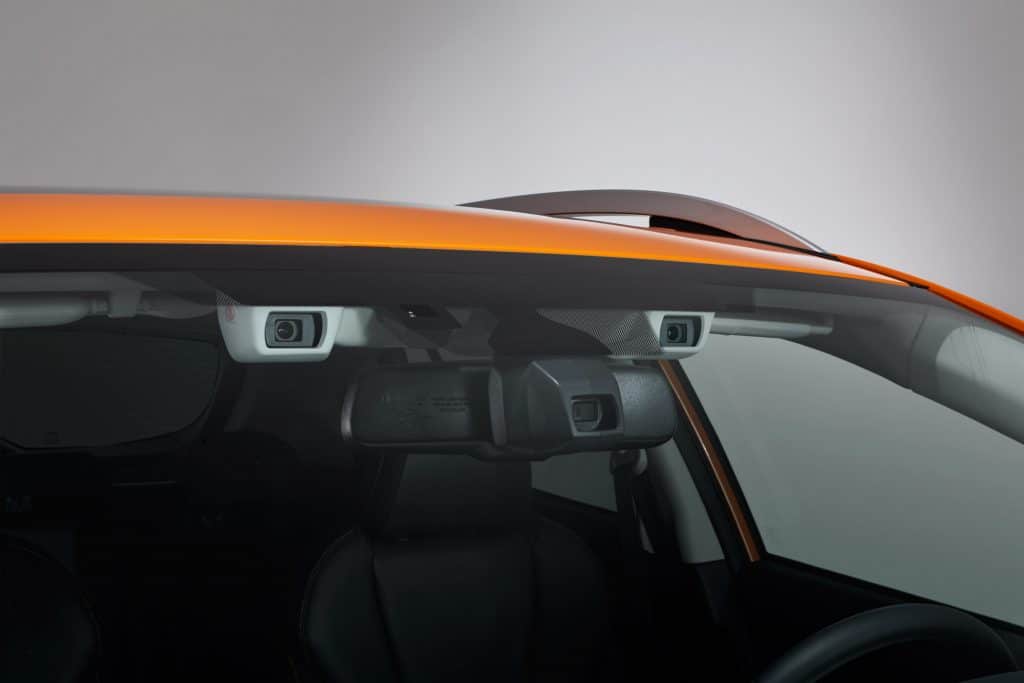 EyeSight uses a stereo camera, the engine, brakes and transmission to improve safety and assist the driver in the following ways:
Pre-Collision Braking: Pre-collision Braking warns the driver to take evasive action when a forward collision is possible. If necessary, automatic braking can be applied to reduce damage or prevent the collision.
Pre-Collision Throttle Management: Pre-collision Throttle Management can reduce accidental forward movement caused by the shift lever being in the wrong position or the accelerator pedal being accidently depressed/depressed too strongly.
Lane Departure Warning: Lane Departure Warning can alert the driver when the vehicle is about to depart the traffic lane unintentionally.
Lane Sway Warning: Lane Sway Warning can alert the driver when the vehicle is unintentionally drifting within the lane.
Adaptive Cruise Control: In addition to maintaining the preset cruise control speed, Adaptive Cruise Control can track the speed of the vehicle in front as well as recognize the brake-lights and then control the speed of the vehicle accordingly to maintain a safe following distance.
Lead Vehicle Start Alert: Lead Vehicle Start Alert can warn the driver when the lead vehicle has pulled away from a stop while the EyeSight vehicle remains stationary. In the case of the the vehicle in front pulling away and then suddenly braking again, EyeSight can detect the sudden stop through the recognition of the brake lights.
Other systems of a similar nature, make use of either Radar, Lidar or single-camera technology each of which has its shortcomings. Radar systems have difficulty detecting nearby objects, have a narrow field of vision and low resolution. Light-based LIDAR systems have a short range and only detect vehicles. Single-camera systems struggle to detect still objects and don't judge distances as accurately as any of the other systems.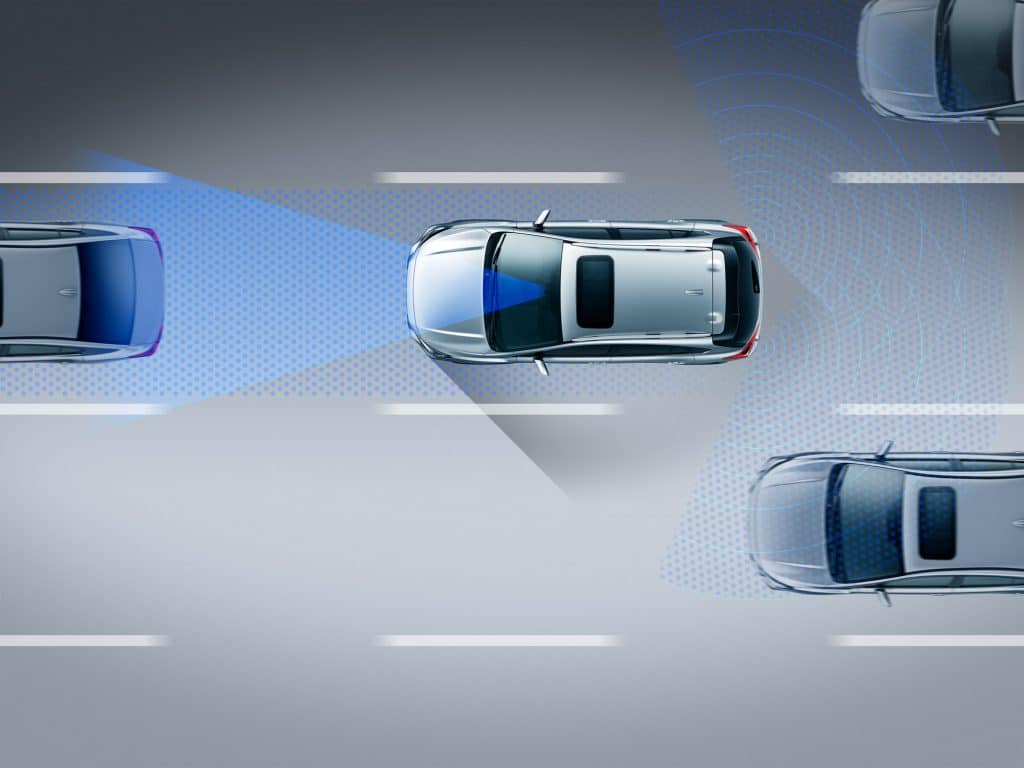 EyeSight has proved to be the most reliable system for Subaru and as with its Symmetrical All-Wheel Drive and Boxer engines, Subaru has chosen to develop their driver-assistance technology using stereo cameras as a key part.
EyeSight equipped models also benefit from the inclusion of Subaru's complementary Rear Vehicle detection system. Adopting rear sensors, this system adds in Blind spot monitoring with Lane change assist, Rear cross traffic alert and a new feature called Reverse Automatic Braking.
When reversing Reverse Automatic Braking, the 4 rears sensors monitor objects behind and will automatically stop the vehicle if an obstacle is detected.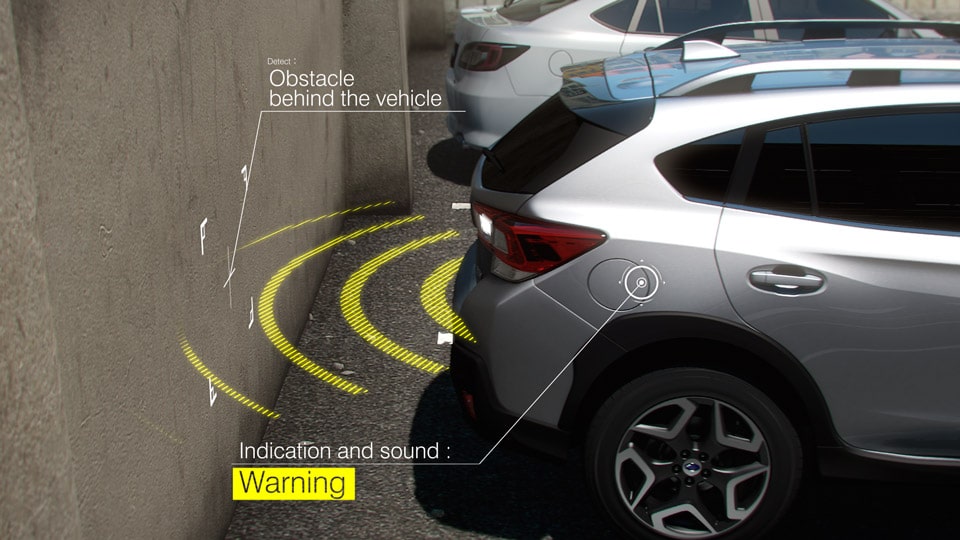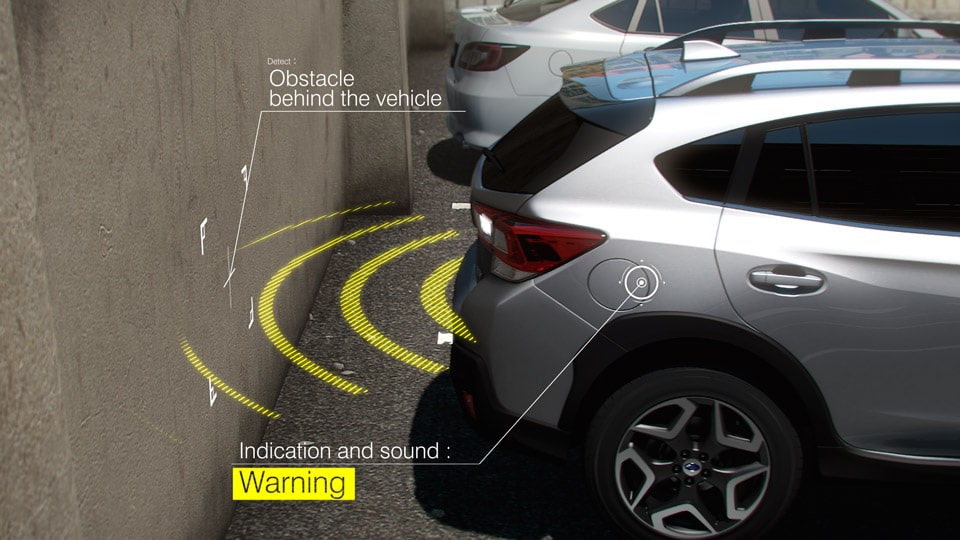 EyeSight's effectiveness in the real world has been absolutely noticeable through empirical comparative accident data between vehicles fitted with and without EyeSight. In 2015, Subaru released data from a survey of traffic accidents involving Subaru vehicles in Japan from 2010 to 2014. The data revealed a 61% reduction in crashes for vehicles equipped with EyeSight, compared to those without.
The Marketing Manager of Subaru Southern Africa, Ashley Lazarus was part of the EyeSight test team and  rates the technology highly. "Given the positive feedback we have received from our colleagues around the world, we were never worried about how EyeSight would fare in South Africa, but it was still important for us to test the system here and I'm happy to say, it has exceeded our expectations. We are delighted that after years of our customers asking us to introduce EyeSight locally, that it is finally here."
Furthermore, Lazarus is confident about the appeal of EyeSight in South Africa. "EyeSight for us isn't just another feature to add to our cars. It's a very important step in improving the safety of not just our customers but every other road user, including pedestrians and cyclists alike. It's a continuation of our brand ethos of delivering Confidence in Motion."
Initially available as standard on the XV premium models, the recently launched single Impreza model will also have the EyeSight technology available from October. Other Subaru models will be available with EyeSight as they are updated in due course as part of their product update cycles.
In other motoring related news, Mercedes-Benz recently launched its new E-Class Coupé in South Africa, with local buyers having the choice between four variants, namely the E 200, E 220 d, E 300, and E 400 4MATIC.