Sony's Xperia XZ2 makes for a welcome change from the rest of the class of 2018 flagship smartphones, in that it offers all the premium components required for a top-end device, but offers it in a unique yet stylish package. While the XZ2 does boasts an eye-catching 18:9 ratio display (5,7″ Full HD+ 1080 x 2160 HDR display with X-reality for mobile HDR up-conversion), it bucks the cookie-cutter look of devices that would be difficult to distinguish in a smartphone police line-up such as the iPhone X and Huawei P20 Pro.
Gone is the squarish "omnibalance design" and in its place you do not find the notch-boasting, besselless frame so prefered by today's manufacturers, but a really nice 2.5D, slightly curved-glass back. This makes the smartphone feel like a super-expensive and supersmooth pebble to hold and provides it with a look that can hold its own against competitors such as the Galaxy S9 for instance. The price you pay for the glossy, eye-catching design though is a finnish that easily shows fingerprints and slides off of non-flat surfaces your lap for example. As with previous Xperias, the XZ2 boasts IP65/68 water- and dust resistance.
Although the 1440 x 2960 pixels screen resolution of the S9+ is higher, the XZ2's display can hold its own against the class leading Super AMOLED screen from Samsung in virtually all aspects except for vibrance. You get great viewing angles, more natural colours (can bump up the vibrance), and phenomenal detail. In terms of the accompanying audio Sony provides added support for LDAC and Hi-Res audio, with the overall experience being good. Just note, like the iPhone X, there's no 3.5 mm audio jack.
Sony packs in a feature called the Dynamic Vibration System, which makes the device vibrate according to how faintly or vigorously you set it, in the same way as a PS4 controller would in your hand based on the action on screen. So if you play an FPS title and there's a gunshot, then the smartphone vibrates accordingly, creating a deeper layer of immersion. This feature works well for us while playing games but is a little gimmicky for movies or music.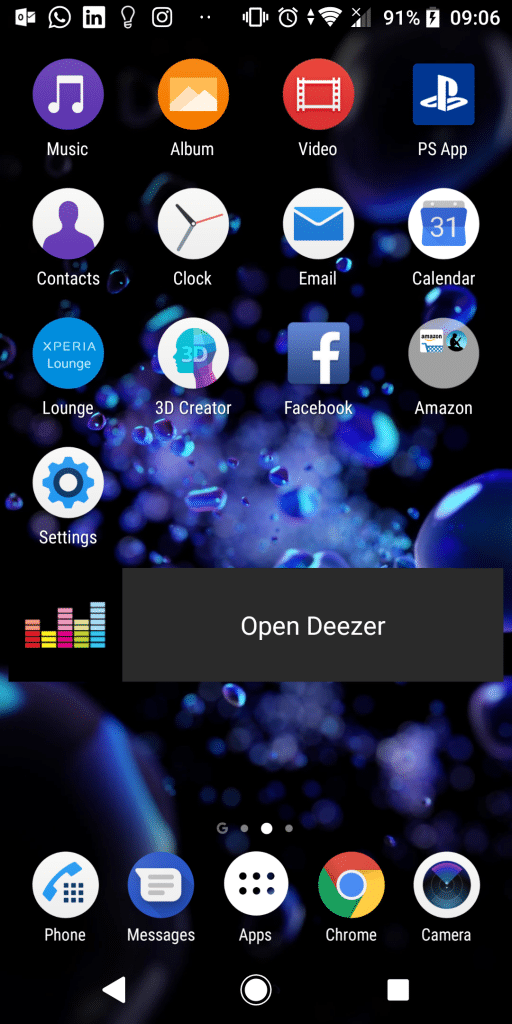 Performance
Sony tends to up the camera ante with their devices and the XZ2 is no different, sporting a 19 MP Motion Eye camera with 4K HDR Movie recording and the best-in-class 960 fps Super slow motion video (FHD/HD). Overall, the Galaxy S9+, Huawei P20 Pro and iPhone X might lead the pack in this department, but the Xperia XZ2 is definitely no slouch. It offers a built-in manual mode for experienced mobile snappers and an excellent auto mode for everyone else. Despite the selfie camera only being a 5 MP snapper, it does take decent shots.
Performance is snappy thanks to the latest and greatest CPU from Qualcomm in the Snapdragon 845 Mobile Platform, Google Android O running on the device, and 4 GB of RAM. Qualcomm's Quick Charge 3.0 ensures that the large 3180 mAh battery is topped up in just over an hour. The smartphone provides exceptional battery life of around one and a half days, which is half a day longer than the Galaxy S9+ delivered. Also onboard is the par-for-the-course feature set including NFC, Bluetooth 5.0, Qi wireless charging, 64 GB storage plus a microSD card slot that supports cards up to a whopping 400 GB in size.
Ultimately, the Sony Xperia XZ2 is a marked step up on its predecessor and can take on any of the top-end smartphone rivals in 2018. It offers a lovely and wonderfully modern-looking package that's every bit as alluring as competitors in terms of specifications and performance, but better in terms of battery life. The RRP for this smartphone is R13 499.