Sony Mobile Communications unveiled its Xperia XA2 and Xperia XA2 Ultra midrange smartphone duo at the beginning of the year. The Xperia XA2 Ultra is the model we received for review and boasts a very similar design to that of its predecessor – the Xperia XA1.
It sports a slightly curved design for better feel in hand and nearly non-existent bezels on the sides for a more immersive content consumption experience. However, it is noticeably heavier and thicker than the run of the mill 2018 midranger and unlike the Galaxy S9 and iPhone X, it packs big bezels at the top and bottom of the device. These do help it stand out from the competition (though Samsung and Apple's latest compete in a higher pricerange). These bezels do come in handy while playing mobile games or watching longer videos though, as you have somewhere to rest your thumbs. One thing to note is that there doesn't seem to be any palm rejection on the barely-there side bezels, which is a bit annoying when consuming any content.
On the topic of immersion, the smartphone's 6″ Full HD display (compared to the 5.2″ Full HD display of the XA2), despite not being 2K like that of the Huawei P10 Plus for example, does hold up its own in terms of detail, colour representation, and decent viewing angles. It features a wide and accurate colour gamut out of the box, but you can also set it for Samsung level eye-popping colour tones (super vivid mode).
In terms of the accompanying audio experience you get average sound from the downward-facing speaker of the smartphone. But unlike many new smartphones, you still get a 3.5 mm audio jack and Sony's ClearAudio+ feature does an excellent job of enhancing the audio experience when you utilise a headset or earphones.
For lovers of self(y)
In terms of optics, Sony packed in a 23MP rear-facing camera that packs its large 1/2.3″ Exmor RS for mobile image sensor, with ISO 12800 sensitivity that allows for clearer low-light photography. We found that it works well, although performance was very similar to last year's smartphone. This camera also enables 4K movie recording, as well as 120fps slow motion video capture at 1080p (which not even the Galaxy S9 Plus offers).
Selfie lovers will appreciate the Xperia XA2 Ultra's 16MP front-facing snapper with Optical Image Stabilisation and a secondary 8MP 120° super wide-angle front camera, which enable you to fit in more friends and more of your surroundings into your selfies. Both of these are supported by a front flash for producing clearer shots at night.
Right below the rear-facing camera, there is a fingerprint sensor for convenient unlocking and this works a lot better than the normal side placement on other Sony smartphones, although we did tend to press on the camera sensor, rather than the fingerprint sensor at night.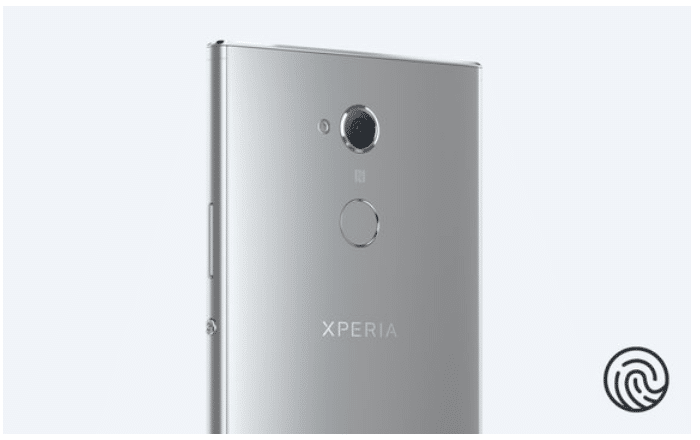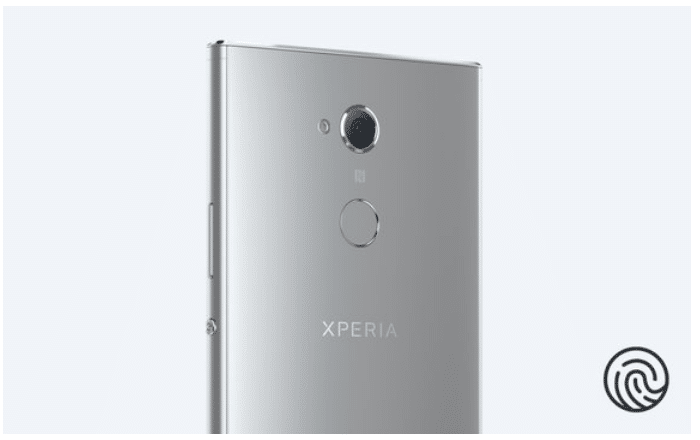 The phone packs in a large 3,580 mAh battery that provides impressive battery life. Even power users will have no problem with their device lasting more than a working day. Our unit lasted around a day and a half, even when using battery-intensive apps such as Waze and Google Play music for extended periods during the day. Performance was also brisk and smooth thanks to 4 GB of RAM along with the Qualcomm Snapdragon 630 Mobile Platform handling processing duty on the smartphone that runs on Android 8.0 Oreo.
Overall, we have no issues recommending the smartphone to anyone looking for a very capable and stylish midrange device, selfie addicts, users who love taking pictures with their smartphones, and anyone looking for an alternative to iPhones or Samsung's Galaxy range. The recommended retail price is at the high end of the midrange spectrum at R7999, but we still feel it is worth it for what you are getting for your money.