Samsung Electronics has unveiled the newest addition to its advanced business mobility offering: the new, super-powerful Samsung Galaxy Note 9. The Samsung Galaxy Note series is truly a game-changer, offering its signature S Pen and larger display to empower the digital transformation of enterprise customers. Designed for customers who need a device that supports both personal and professional needs, the Galaxy Note 9 powers productivity on-the-go from day to night, without compromising on security.
"The impact mobile technology has had on business in the last decade is extraordinary and continuously evolving, driven by converging technologies that fuel innovation," said Craige Fleisher, Vice President of Integrated Mobility for Samsung South Africa.  "Samsung has always been at the forefront of this transformation – a movement that we call the Next Mobile Economy. In this mobile-first world, all companies are challenged to rethink the way they do business."
 The Note series is Samsung's showcase for premium technology and industry-defining innovation and the Galaxy Note 9 is no exception. Tailor-made for today's professionals, it empowers people to embrace collaborative, open and highly-customisable technology, with security built-in.
"Samsung has a rich history in innovation that's human-driven and defies all barriers to progress. We are a game-changing company," adds Fleischer.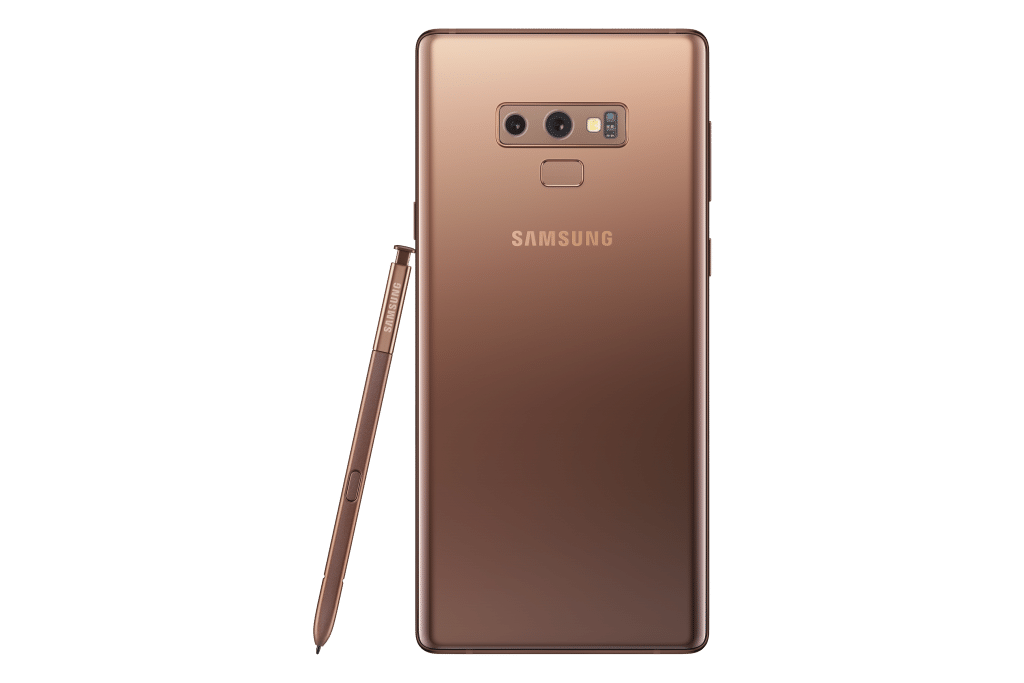 Powering productivity on-the-go
The Galaxy Note9 combines powerful fundamentals with smart features to ensure that users can stay productive, whenever and wherever they are:
S Pen: Galaxy Note 9 introduces the new S Pen with remote control delivering capabilities that empower the user to do more. The S Pen features Bluetooth Low-Energy (BLE) that makes it even more powerful: you can use your S Pen as a clicker to move through a PowerPoint presentation, without the need for a mouse when in DeX mode. And new customized clicks make it easy to quickly launch an app or take a photo.
Speed & Power: the cutting-edge 10nm processor now comes with the fastest network speeds available in the market with up to 1.2 gigabits per second, meaning users can download and stream content without any lag.
Store More, Delete Less: Galaxy Note 9 comes with the default base storage of 128 GB or 512 GB. With expandable memory, the Galaxy Note 9 is 1 TB ready so users can create and store without running out of space.
Samsung DeX: by connecting a single HDMI adaptor to a screen, the Galaxy Note 9 transforms into a PC-like experience with a simple 'plug and play'.
Powering your business
First-class security is now more important than ever to achieve enhanced mobility. The Samsung Galaxy Note 9 combines defence-grade security with the most comprehensive configuration, deployment and management features on the market:
Defence-Grade Security: Samsung Knox delivers the industry's leading security features to the enterprise protecting devices at multiple layers including hardware software and applications.
Streamlined Deployment: Knox Configure allows businesses to remotely configure devices in bulk to change settings, install software and establish policy updates for further protection.
Enterprise Management: E-FOTA allows administrators to control OS updates and security patches for an entire fleet of devices via existing EMM infrastructure.
Biometric Authentication: Samsung provides multiple options for authentication that suits different working environments including fingerprint scanning, iris scanning, facial recognition and Intelligent Scan.
Enterprise Edition: Samsung's Enterprise Edition unlocked smartphones come with Knox Configure, Samsung E-FOTA on MDM and regular security updates included. Now, you can make the impact your business demands with the combination of powerful and simple device management, support from tailored partner solutions, customization capabilities and defence-grade security.
The Galaxy Note 9 combines advanced hardware and software to help businesses across all sectors, from manufacturing and retail, to healthcare and financial services, to achieve more through mobile technology.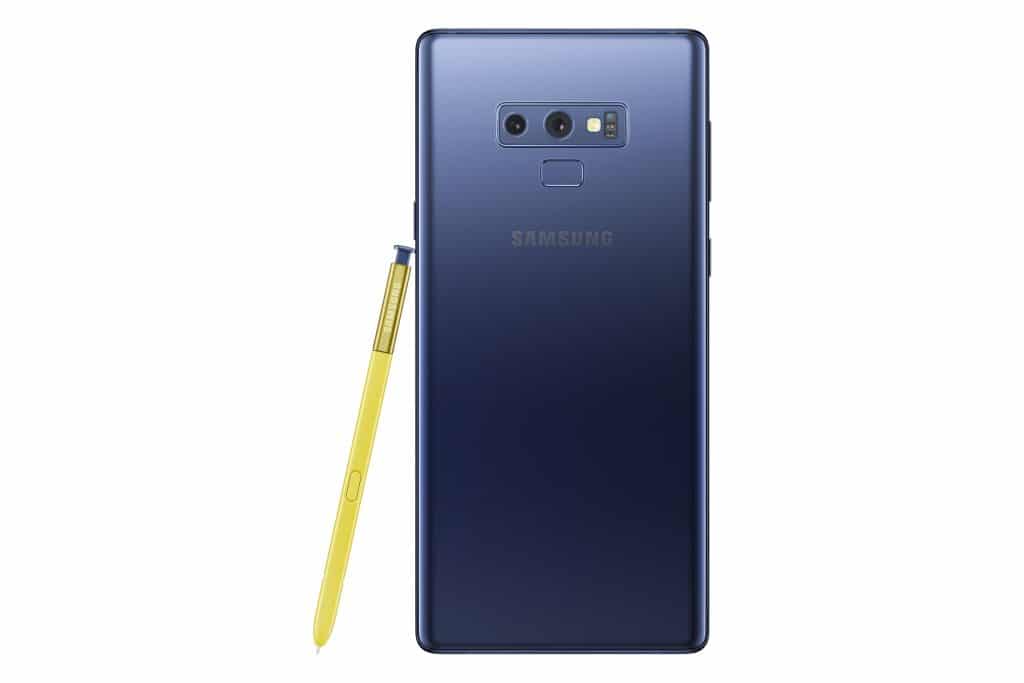 Powering your day and night       
 6.4″ Infinity Display: Featuring a stunning 6.4" Infinity Display, the Galaxy Note 9 is not only perfectly engineered but also beautifully designed.
 Most Powerful Camera: Shoot like a pro and capture the best of work, and the best of play. The dual aperture works like an eye, adjusting to any light so your team can take stunning pictures anytime and anywhere. Plus, capture optimization and instant flaw detection makes it almost impossible to take a bad shot.
 Long Lasting Battery: Reflecting the importance of battery performance to power-users, the Galaxy Note 9's 4,000 mAh battery is the largest-ever on a flagship Galaxy phone, allowing users to create, consume content and communicate from morning to night.
 Dual SIM: In addition, the new Galaxy Note 9's dual SIM allows users to use two SIMs in one phone. Whether for data on a business trip or just separating work and personal numbers, the dual SIM gives the user the balance their life needs.
The Samsung Galaxy Note 9 will be available for pre-order from August 9 and general availability on August 21, 2018. It will be offered in Midnight Black, Metallic Copper with matching S-Pen and Ocean Blue with a vibrant Yellow S Pen.