After months of hype, Samsung has finally unveiled its new Galaxy S8 and Galaxy S8+ smartphones, which boasts "a stunning Infinity Display for immersive viewing experiences, the Galaxy S8 brings a new level of functionality and convenience, opening up a galaxy of possibilities." The 5.8″ Quad HD+ panel of the S8 packs a 2960 x 1440 resolution that delivers a delectable ppi figure of 570, whilst a still crisp 529ppi is delivered on the larger 6.2″ screen of the S8+.
Both smartphones run Android 7.0 and are powered by Octa core (2.3GHz Quad + 1.7GHz Quad) 64 bit processor, supported by 4GB of LPDDR4 RAM. According to Samsung, the Galaxy S8 features the industry's first 10nm processor, enabling heightened speed and efficiency.
Users only have a choice of one storage option, namely the 64GB variant, with storage being expandable by up to 256GB via MicroSD memory card slot. In addition, both devices feature IP68 water and dust resistance, with both of their batteries (3,000 mAh and 3,500 mAh respectively) boasting fast as well as wireless charging capabilities.
Instagram and selfie addicts will appreciate the camera setup which comprises of a Dual Pixel 12MP OIS (F1.7) camera at the rear and an 8MP AF (F1.7) selfie-shooter at the front of the smartphones.
Another exciting addition to the spec-sheets of these smartphones is their intelligent interface known as Bixby that will help users get more out of their phone. With the new Bixby button, you will be able to conveniently access Bixby and navigate through services and apps with simple voice, touch, vision and text commands like you can also do with Siri on an iPhone or Cortana on Windows devices.
However, one distinguishing factor for Bixby's Voice function will be its integration with several Samsung native apps and features including Camera, Contacts, Gallery, Messages and Settings, with the plan to expand its capabilities to include more Samsung as well as third-party apps in the near future. Contextual awareness capabilities enable Bixby to offer personalised help based on what it continues to learn about the user's interests, situation and location.
Moreover, as with Continuum for Windows 10 Mobile, Samsung users will be able to leverage the processing power of the Galaxy S8 for enhanced productivity through Samsung DeX. This solution transforms your smartphone into a desktop, by providing a secure desktop-like experience that enables users to easily display and edit data from their phone on a PC monitor for instance, making working from a smartphone faster and smarter.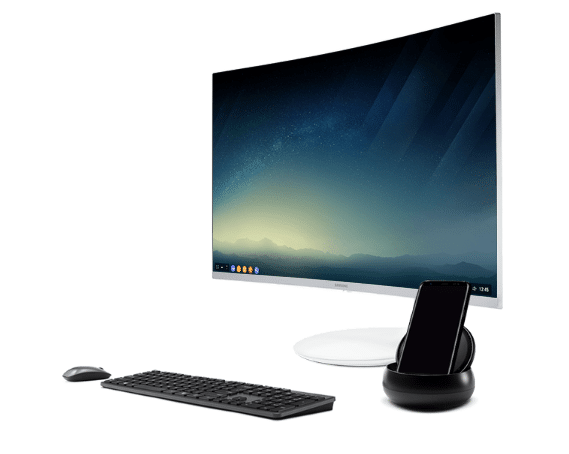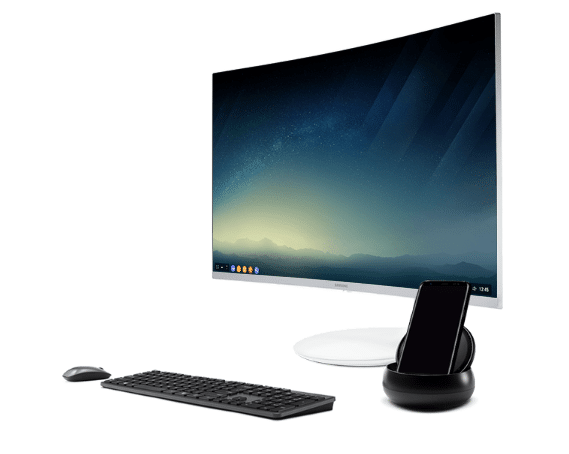 The Galaxy S8 will be available starting on 5 May 2017 and will be offered in a rich color palette including Midnight Black, Orchid Gray and Maple Gold with more colours to be launched later in the year. Both smartphones are already available on pre-order now and will set you back R15,499 for the S8 and R17,499 for the S8+.