In-vehicle infotainment systems (IVIS) enable drivers to safely make and receive calls while driving, as well as enjoy their favourite music on the go. Ford's Sync system is one of the best and although the most recent iteration of it is Sync 3  – that is available on the cars such as the new Everest or the Ranger FX4 – we recently had the chance to review Sync 2 in the Fiesta ST 200.
All you have to do is pair your smartphone with the Sync system. This is done, by turning on Bluetooth on your device and scanning for Bluetooth devices on your phone. Choose Sync from the list of available devices and enter the password (done only once). This numeric password is provided on the car's second info display, which is located between the rev counter and speedometer. Now you can copy your smartphone's contacts to the system.
Doing so, allows you to make a call with a simple push of a button and a voice command. We found that the voice-dialling worked very well. You can also receive or reject incoming calls via the steering controls on the left of the wheel (cruise control button cluster is on the right of the steering wheel).
The system paired easily each time with various devices including an Android-powered Nokia 3 and iPhone 6S. You can stream music from your smartphone and control playback via the buttons on the Fiesta's steering wheel (skip forward and back, volume up and down). Alternatively, you can play music off of a USB memory stick, for which there is a slot on the centre console. If your music is properly labelled, you can even capitalise on the strong voice recognition features of the system by pressing the voice button and saying "play similar" or "play Coldplay" for instance to hear music by Coldplay or similar tracks in the pop rock genre.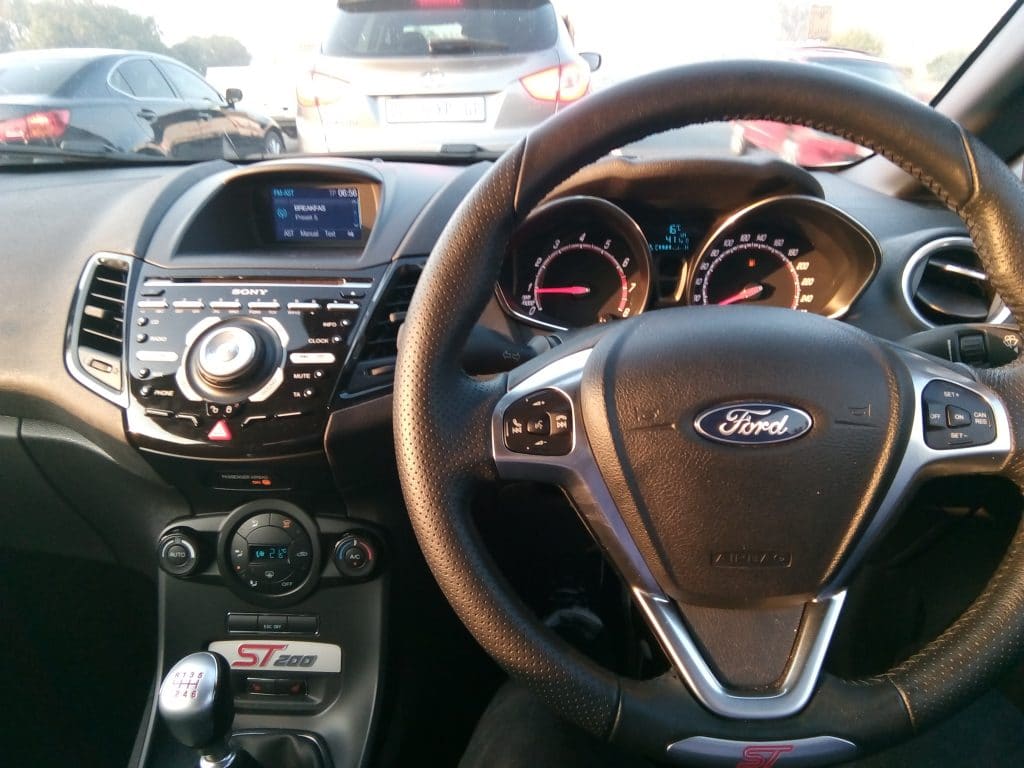 All in all, Sync 2 is an easy to use system that enables drivers to get maximum enjoyment from their music across all their media. The only criticism we have for the system is the multiplicity of buttons it offers the user on the centre console which modern systems including Sync 3 replaces with touchscreen functionality.
Furthermore, there is no support for Android Auto (although this has not been made locally available through Google as yet) or Apple Car Play (although Sync 3 addresses this shortcoming). If you don't need those features, you'll certainly be happy with all that Sync 2 has to offer.