The new Land Rover Explore mobile phone is tough and capable – like the Discovery SUV that inspired it.
Powerful enough for two full days of typical use and durable enough to keep you connected when the going gets tough, it is developed by Land Rover and Bullitt Group and will be revealed at the Mobile World Congress in Barcelona, Spain.
Designed with cues from the unbeatably capable and desirable Land Rover Discovery, the Explore smartphone is at home in the office and on an outdoor adventure, navigating as you go further and stay out for longer.
A powerful 4,000mAh battery gives a full days hiking, biking or skiing with screen on constantly and GPS navigation mapping activated on the five-inch HD display. Battery life can be doubled by using an Adventure Pack that also boosts the reliability and accuracy of the GPS signal and improves the mapping.
The Land Rover Explore is as adventurous as you are. Drop-tested to 1.8 metres with a factory-fitted screen protector, it can survive underwater – including salt water – and can cope with extreme temperatures, humidity, thermal shock and vibration exposure. This level of protection ensures the device can survive heavy downpours or muddy trails and will continue to work, keeping you connected.
The Android-powered phone's home screen has a customisable outdoor dashboard for instant access to weather information and data from the device's sensors. The full HD screen works in bright sunlight and can be controlled with gloves or wet fingers.  It is also fully compatible with all Land Rover in-car apps.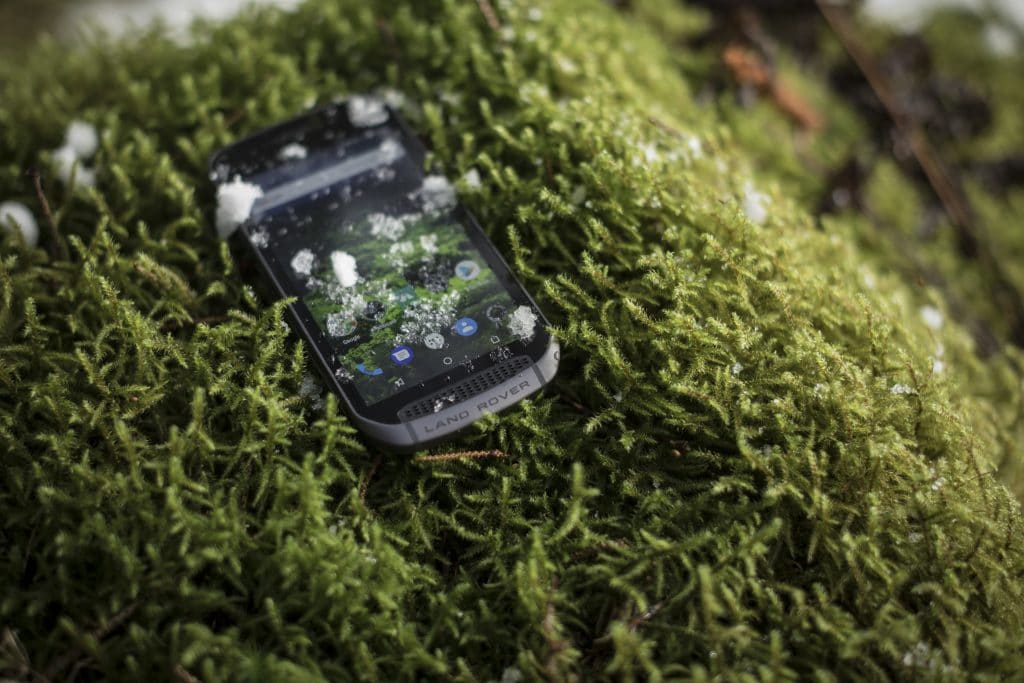 Joe Sinclair, Director of Branded Goods and Licensing, Jaguar Land Rover, said:
"This the smartphone we'd all like to own – a perfect combination of design and functionality that embodies the Land Rover DNA and enables customers to be outdoors for longer, with the confidence to go further."
Other hardware packs are available for the Land Rover Explore, including a large 4,370mAh additional battery and a universal bike mount.
The Land Rover Explore launches with the Adventure Pack, bringing GPS handheld capabilities to the smartphone straight out of the box. The phone will be available for pre-order in South Africa from April 2018.