Nike introduced the Pegasus, intended to be the shoe for every runner, in 1983. It was designed to be half air (similar to the winged half-horse it was named after) to represent movement, quickness and the allure of flying.
10 ELITE NIKE RUNNERS WHO TRAIN IN THE PEGASUS
Joan Benoit Samuelson
Matthew Centrowtiz
Timothy Cheruiyot
Amy Cragg
​Lelisa Desisa​​
Evan Jager
Geoffrey Kamworor
Eliud Kipchoge​​
Faith Kipyegon
Bernard Lagat​
In its 35 years of life, it has undergone major technology shifts and supported training efforts of countless everyday runners and even some of the world's best distance runners. But it wasn't always Nike's golden running shoe. Here are the shoe's 10 standout facts and figures.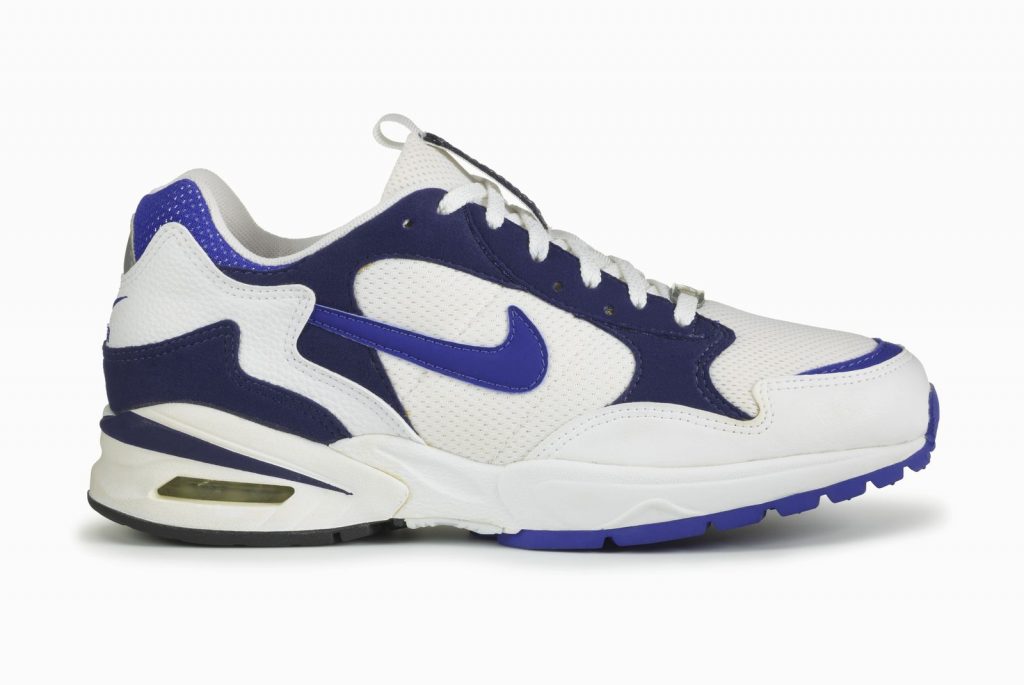 It's Nike's all-time best-selling running shoe.
NIKE, Inc. Chairman, President and CEO, Mark Parker, was part of the team credited with making the first Peg. At the time, he was the manager of advanced product designs and the director of design concepts and engineering.
The Pegasus was the first shoe to feature an Air Wedge, a heel-only Air unit that, according to an October 1982 Nike catalog, "improves shock absorption by 12 percent over an EVA wedge" (which it replaced). In fact, it's why the shoe was originally called the Air Wedge Trainer.
A children's model became part of the line-up in 1987.
Visible Air was introduced to the shoe in 1996.
NIKE, Inc. founder, Phil Knight, may be wearing a Pegasus (in black) right now. He's been spotted in Peg at black-tie events, public speaking appearances and between meetings at Nike's World Campus in Beaverton, Oregon.
1988 men's Air Pegasus ACG With a synthetic leather upper and rubber toe guard, runners had an alternative for cold, wet conditions and off-road running.
1991 men's Air Pegasus A/T Made of black and grey leather and synthetic leather, it was intended for all- terrain running.
1991 Air Pegasus Racer Built on the same last as Air Pegasus, the Racer offered the everyday runner a lighter shoe for racing, tipping the scale at 7.7 oz. compared to roughly 10 oz. for Air Pegasus at the time.
2003 Air Trail Pegasus Its tough, traction trail waffle outsole was engineered for grip during wet conditions. A breathable mesh upper and a rubber toe guard offered further protection.
2017 Air Zoom Pegasus Mo Farah To celebrate Farah's achievements, Nike customized the latest model of his favorite training shoe with personal details, including a red colorway (to support his favorite football club), the Union Jack flag (he holds the honor of Commander of the British Empire and was knighted by Her Majesty Queen Elizabeth II) and gold accents (for his nine global gold medals).
The franchise was temporarily dropped from the line in 1997. In 1998, it was renamed the Arma, and the technology (essentially) remained in the line. It made its official return to the line in 2000 as the Air Pegasus 2000, which was designed by Air Max Plus designer Sean McDowell as part of the newly created Bowerman Series (a collection dedicated to making consistent, dependable footwear for runners by runners).
In 2004 and for the first time in Pegasus history, the women's version was adapted specifically for the anatomy of the female foot. The women's saddle was made more "curvaceous," and the medial support was increased. It wasn't until 2006 that it became completely gender specific. And for 2018, if offers responsive Cushlon foam specifically tuned for women for the first time.
It's the first non-basketball shoe to feature Nike FlyEase.
The 2018 Peg takes inspiration from the Zoom Vaporfly 4%, and for the first time offers a full-length articulated Zoom Airbag. (To prove an Airbag could be curved similarly to the way the 4%'s carbon-fiber plate was, the designer heated an Airbag in his microwave then wrapped it around a beer mug).
The Nike Air Zoom Pegasus 35 will be available in women's sizing on May 15 and in men's and women's sizing on June 1 on nike.com and at select retailers.