A nerd alert has been issued by the Karoo Tech Hub, an initiative run by video production company Piehole.tv in collaboration with ProcurementExpress.com.  With an estimated 45% unemployment rate in the Eastern Cape, the tech hub has launched a free programme called the Nerd Academy aimed to uplift the platteland community. By offering online studying opportunities and training in terms of pitching to foreign businesses, Priscilla Kennedy, founder of Piehole.tv, says that the Nerd Academy is one way that the jobless are able to find new and seemingly improbable ways to solve unemployment in the Karoo.
"Education at university level is not always possible for families in the Karoo. It places untenable pressure on the family, and if in rare cases they do complete a course, finding a job is near impossible. The Nerd Academy is one way in which we can assist to upskill unemployed people of any age, and then assist them to market themselves successfully," says Kennedy.
She says that the programme caters for technical as well as creative skill sets. Creatively driven individuals often don't believe there are viable careers available and part of the Nerd Academy approach is to assist those who display creative potential to find a way to build a career using that same talent: "We are currently working with three young people who are good at drawing, so we are coaching them to become storyboard sketch artists, while also putting them onto Photoshop and other design courses, with the ultimate goal being animation."
Piehole.tv and ProcurementExpress.com predominately service international clients from Somerset East and are encouraging participants from the Nerd Academy to pursue careers working with international companies while based in the Karoo. A rising global trend, these candidates would become part of the Gig Economy, a new approach that is growing the number of self-employed freelancers worldwide. "We believe in earning dollars, spending rands", says Kennedy.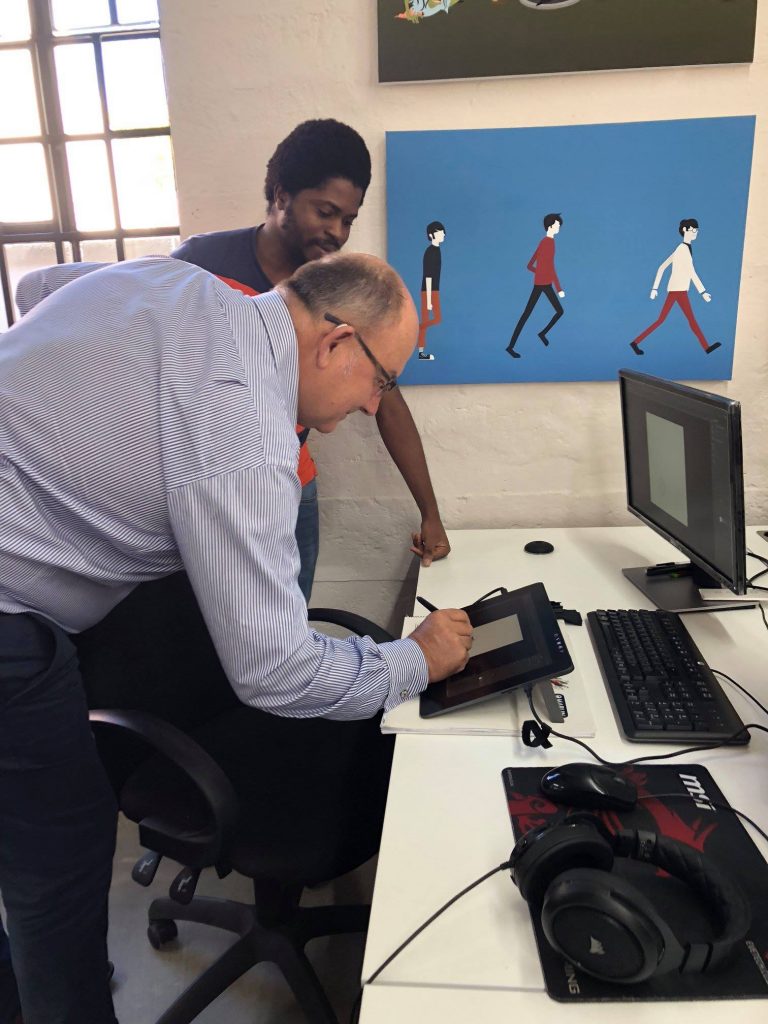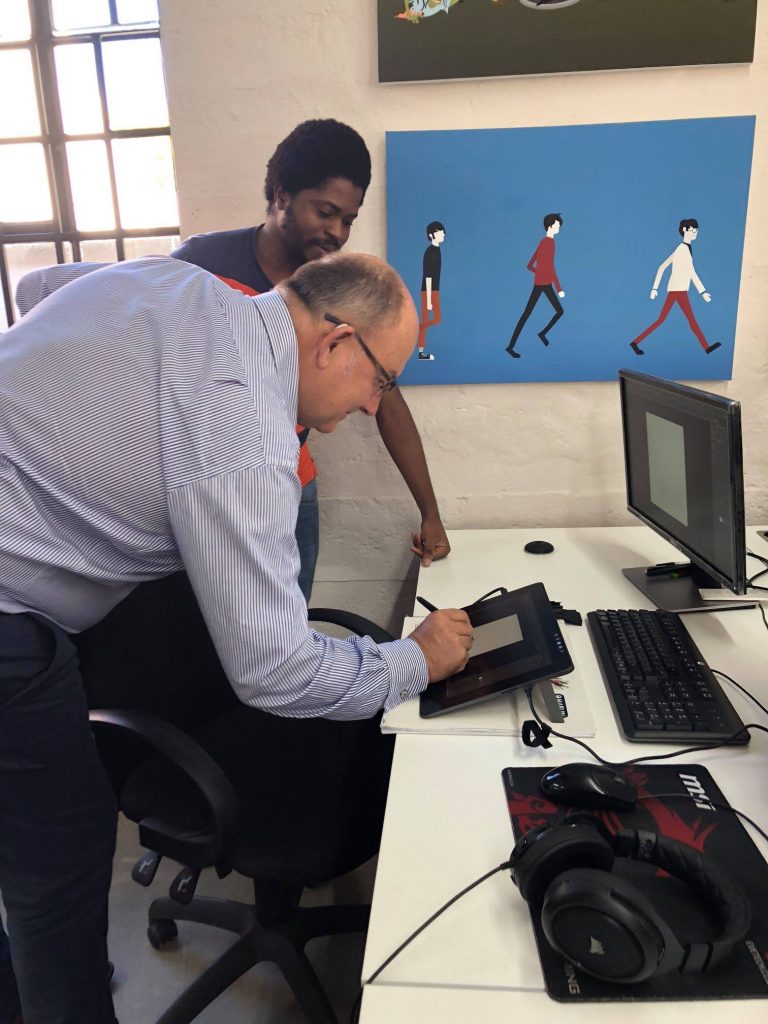 "Independent workers are on the increase, Freelancer.com alone advertises over 10,000 jobs for 'medium-skilled' projects, while writing and content creation lists nearly 33,000 opportunities. By turning our Karoo Tech Hub into a Tech Campus we can assist in developing the right skills and then empowering these individuals to canvas for work across Europe, the United States and Asia," says Kennedy.
Believing in earning Dollars and spending Rands, Kennedy says Piehole.tv works with over 400 global brands and majority of the roles they have fulfilled have been fully trained without any previous experience. She says that using this as a backdrop, the Karoo Tech Hub has already assisted in uplifting more than 20 individuals: "The model works and we are working towards making it more sustainable. We have experience and are passionate about transferring our skills and creating a pipeline of talented youth with sought-after skills in project management, online marketing, pitching, brand management as well as basic English and computing skills."
The Nerd Academy was recently visited and endorsed by Athol Trollip, Executive Mayor of Nelson Mandela Bay. Quoting the initiative as 'mind blowing' Trollip was impressed by the Nerd Academy: "Visiting Piehole.tv in Somerset East has been mind-blowing. These guys are creating jobs from this small Karoo town where smart local talent is conducting online international business. They are bringing money and opportunity into the platteland. Well done."
For more information on the Nerd Academy contact www.piehole.tv or +14152873566.