Mitsubishi has taken the design of its flagship ASX, the GLS CVT, to a new level of class, creating a stylish frontal appearance and an impressive on-road presence. At the same time, the rear view and side appearance have also been updated with new finishing features which distinguish the elegant-looking GLS CVT from its ASX siblings.
The changes made to the top-of-the-range ASX were done after extensive market research to further improve this crossover's global sales performance. Some of the front, side and rear styling changes which make the stylish top-of-the-range ASX even more appealing for modern-day cross-over SUV drivers, include:
Front:
New front grille design with added chrome garnish
New bumper design with a sporty honeycomb pattern above the lower spoiler
LED daylight running lights (DRL)
Rear:
New rear bumper design with carbon fibre inserts
Rear diffuser for a sportier look
Added chrome garnish
LED rear fog lamp
Other cosmetic changes to the stylish GLS CVT derivative include a redesigned centre console with decorative trim in a geometric pattern of brightwork featuring two USB ports and a mobile phone tray with removable padded liner. Changes to the design and materials used in the centre console, the dashboard centre panel and power window switch panels have also been made.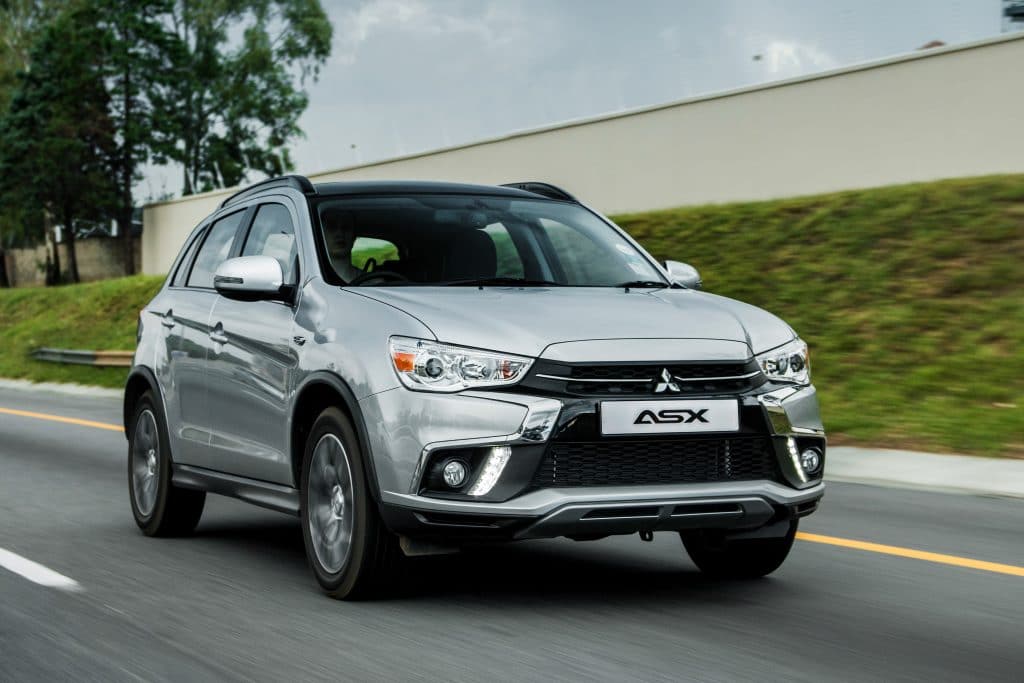 Mitsubishi has also redesigned the CVT shift lever, included a new seat design with red stitching, as well as the soft-touch knee pads on the outside of the centre console to round off the fresh new look on the inside of this stylish derivative. Striking new 18" diamond-cut alloy wheels and a new silver body colour with enhanced brightness and a high-quality appearance, adding a bright addition to the new silver package, distinguish the GLS CVT from the rest of the ASX range.
"The cosmetic changes and technical enhancements made to our ASX range-topper make our new GLS CVT the ideal family cross-over ready for any trip and destination," says Nic Campbell, General Manager of Mitsubishi Motors South Africa (MMSA).
"The great news, however, is that Mitsubishi's new class-leading INVECS-III CVT with a 6-step Sports Mode is now fitted to this new model. CVTs are gaining popularity with customers in the cross-over market and ASX is offering drivers one of the best CVTs available on the market," adds Campbell.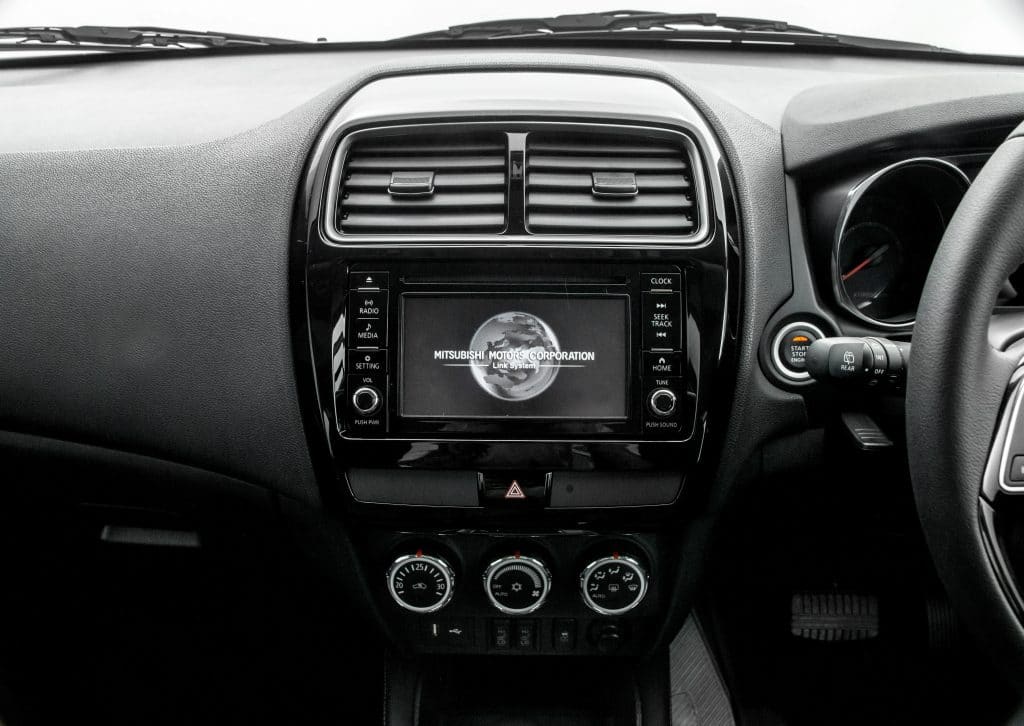 Over the last few years CVTs have become a regular feature found in smaller city cars and cross-over SUVs. The CVT keeps the engine in its optimum power range at all times, resulting in improved fuel efficiency, lower exhaust emissions and a smoother and more comfortable ride, as well as effortless acceleration from any speed with seamless gear changes.
The range-topping ASX boasts a soft-feel leather interior including a leather-covered multi-function steering wheel. Over and above the already high standard specification level offered by the ASX range such as seven airbags and a host of other active and passive safety features, the GLS CVT also comes standard with Active Stability and Traction Control (ASTC) and Hill Start Assist (HSA).
The GLS CVT also comes standard with a chromatic rearview mirror, a rearview camera, rear Park Distance Control, heated and fold-away side mirrors with built-in indicator lights, LED daytime running lights and a keyless Operating System. The GLS models are fitted with a full-length panoramic glass roof with a UV protective coating and one-touch cover, as well as adjustable LED mood-lighting for every occasion.
"Our new ASX GLS CVT model is Mitsubishi's flagship lifestyle crossover SUV which offers an increased ride-height, extensive active and passive safety features, contemporary styling and luxurious comfort and space, making it the most desirable model in the ASX range.
"Exciting new changes have happened since the recent formation of the new Alliance, one of which is the continuous market research to ensure that our products address the needs of the modern crossover driver. We are excited about our new future and the many positives it holds for the South African market," adds Campbell.
"The best news though, is that we were able to keep the retail price of this derivative at the same level as the previous GLS CVT model despite improved specifications and many new visual enhancements," concludes Campbell.
Pricing, warranty and service
With a current price tag from R399 995 the stylishly revamped ASX GLS CVT offers superior luxury and an all-new livelier appearance.
As with the rest of the ASX range, the GLS CVT is covered by a three-year or 100 000 km manufacturer's warranty and a five-year or 90 000 km service plan with 15 000 km service intervals.