If you're getting Nike Zoom Vaporfly Elite and 4% vibes, you're on to something. The Turbo was inspired by these dominant marathon shoes, employing the same highly responsive ZoomX foam in the midsole and taking on the same aerodynamic shape of the heel.
THREE THINGS TO KNOW ABOUT NIKE ZOOMX FOAM
It delivers 85 percent energy return — the greatest of any Nike foam.
It's also Nike's lightest foam (a single men's size 10 shoe weighs in at 8.4 oz while a women's 8 is 6.9 oz).
It's currently used in three silhouettes: the aforementioned Zoom Vaporfly Elite (which was worn by Breaking2 athletes) and Zoom Vaporfly 4% and now the Zoom Pegasus Turbo.
 ENERGY RETURN EXPLAINED
A quick physics refresher: Energy can only be transferred — no system can create or destroy it. What foam can do is help to reduce the amount of energy being lost by your shoe every time you compress it by applying force to it (with running this is typically a combination of your stride, pace and weight). It does this by springing back toward its original shape every time your foot leaves the ground. The closer it can get to its original shape, the more energy transfers back into the foam.
What the Turbo doesn't include from the Nike Zoom Vaporfly Elite and 4% is the carbon-fiber plate. But that's strategic: The plate increases stiffness to provide a propulsion sensation, allowing runners to quickly "pop off" the road. It feels fast and a little firm. Feedback from elite runners who've ran (and won) major marathons in these shoes, including Eliud Kipchoge and Galen Rupp, indicated that's what makes the shoes ideal for race day but it's also what makes them a little too much for everyday use (you just don't need that snap in every stride). Since ZoomX foam delivers the greatest energy return of any Nike foam, it has the power to provide a more comfortable kick runners crave during daily training runs.
THE SHOCK ABSORBER ANALOGY
Think about it like this: Running shoes are like shock absorbers for your body. Generally, shock absorbers are used in cars to dampen bouncing and maintain control when a vehicle hits a bump or dip. A race car's shock absorbers function to maintain down force on the track for more speed and better handling, while a truck requires energy absorption over higher forces and with more substantial hardware. So, the type of shock absorbers and their functions are different, but both are exactly what each vehicle needs. Just like cars, your shoes should be tuned for the different runs you do throughout a training cycle.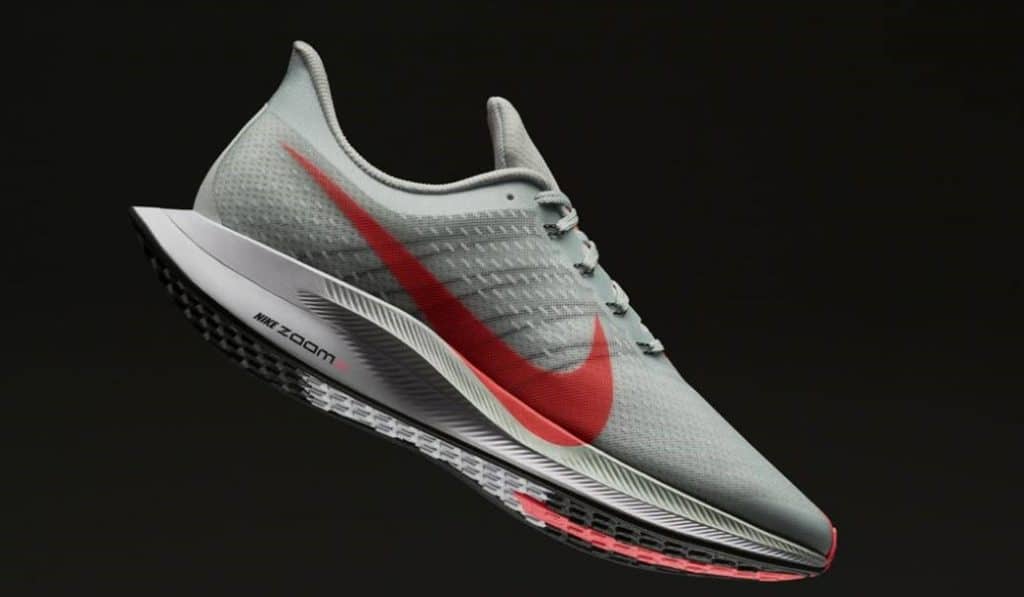 "The Nike Zoom Pegasus Turbo will be available globally from August 2 on nike.com and in October at selected retailers in South Africa"