Lenovo's continued dedication to innovation by introducing the new Lenovo Legion gaming line, as well as the latest Lenovo Yoga convertible laptops to the South African market. Today's consumers expect their devices to be tailor-made to meet their needs and fit their usage habits, whether at home, in the office or on the go.
Game Better with Lenovo Legion
Lenovo has steadily built a community of gamers that help the company better understand which features gamers value most. To meet the evolving needs of the gaming community, we're launching a new gaming sub-brand, Lenovo Legion, to provide our customers the products, community engagement, and immersive experience that drive their passion for PC gaming. As part of the new Lenovo Legion brand, we are unveiling our first offerings that embody the modern gaming experience: the new Lenovo Legion Y720 Laptop and Lenovo Legion Y520 Laptop.
Two powerful gaming laptops designed for mainstream and enthusiast players, the new laptops offer gamers state-of-the-art technology to allow them to fully immerse in the game. They allow for a greater gaming experience in every sense—powering VR through the latest NVIDIA graphics, better sound with Dolby Atmos, and increased performance with the latest 7th Gen Intel Core i7 processor. (Read more about the Legion Y720 and Y520 here).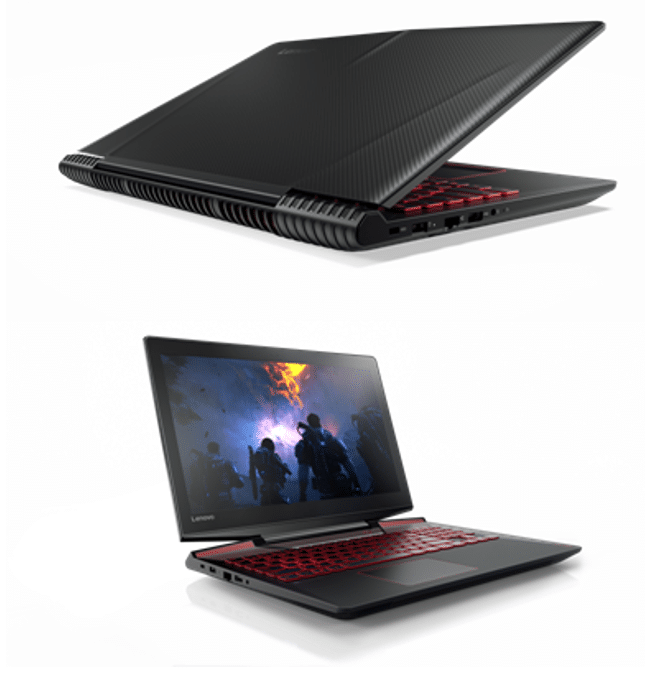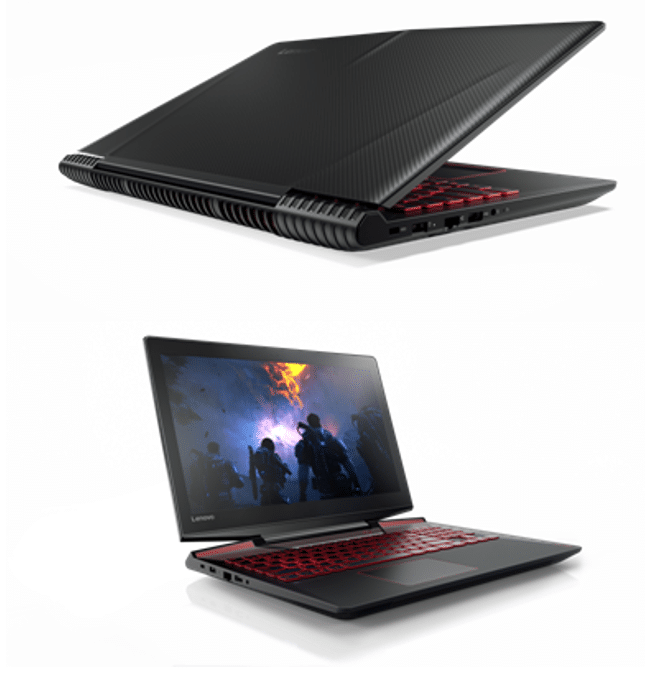 Lenovo Legion Y720 Laptop (top) and Lenovo Legion Y520 Laptop (bottom)
 Personalizing the PC with the latest Lenovo Yoga laptops
Consumer preference for authenticity and personalization is intensifying more than ever. As such, the desire for authentic behavior is surfacing as a top consumer value – from what's expected of brands, down to individuals' unfiltered selfies and living authentic lifestyles.1 Personalization has been taken to a completely new level from curated subscription food services to customizable cosmetics. Rather than adapting to new technology, people want their technology to adapt to them. More than just a personal computer, the new generation of multitaskers want their PCs to offer personal computing at home, in the office and everywhere in between.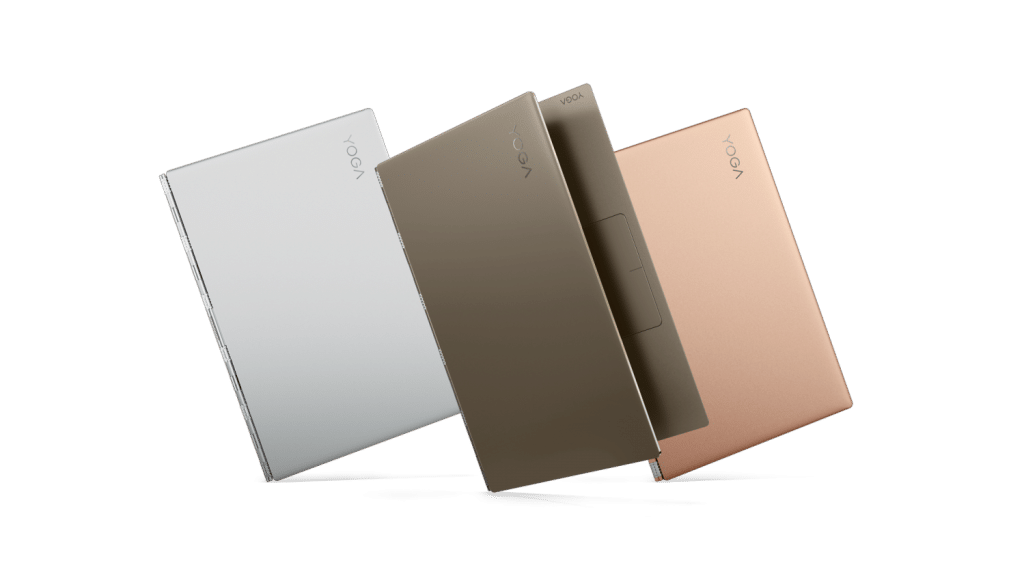 Personalizing the PC with Pen, Voice & Biometrics on Yoga 920
No longer does the PC stand for personal computing, characterized by interaction happening in one-way exchange from person to device. Now PC means personalized computing, and AI learning makes it contextually aware of where you are. With this ability, your device can anticipate your needs and interact with you in a variety of ways. The Yoga 920 convertible furthers the journey to a smarter laptop with new smart pen functionality, voice recognition from a distance, mixed reality options, biometric security with Windows Hello, and other tools. (Read more about the Yoga 920 here).
Yoga Convertibles Balance Design, Performance and Mobility
There are times when mobile users want the full power and productivity of a PC in a thin and light machine. As these multitaskers constantly flip between work and play, we built the Yoga 720 and 520 for them, available in 13 and 14″ models respectively. For those looking for a wafer thin device, we designed the 13″ Yoga 720 that's 17 percent thinner than before at just 14.3mm. All the convertibles give users the most freedom and flexibility to use Yoga the way that fits their on-the-go lifestyles best through multiple modes. (Read more about the Yoga 720 and Yoga 520 here.)
Pricing and Availability
The Legion Y720 is available starting at ZAR 24,999.
The Legion Y520 is available starting at ZAR 13,999.
The Yoga 920 (13″) is available starting at ZAR 29,999.
The Yoga 720 (13″) is available starting at ZAR 19,999.
The Yoga 520 (14″) is available starting at ZAR 8,999.