After collecting 14 326 essential items for our Land Rover "Hope Boxes" in 2016, and another 16 337 items in 2017, Land Rover has set a target of 70 000 donations in 2018 which the South African Red Cross will distribute to those in need around the country.
The ongoing initiative forms part of Land Rover South Africa's Hope Crosses Any Terrain programme, which for the third year running includes the convenient Hope Box system to make donating as simple as visiting any Land Rover dealership. The bespoke Hope boxes are placed in the boots of easily-identifiable Discovery Sports, wearing special Red Cross liveries, at every Land Rover retailer nationwide.
Tina Pienaar-Smith, Sponsorship Manager of Jaguar Land Rover South Africa and sub-Sahara Africa said: 
"With Land Rover celebrating its 70th birthday in 2018, we thought it's only right to set a target of 70 000 donations for this year's Hope Box campaign. It's a far bigger goal than we've set previously, but we're confident that with the generosity of our customers, staff and all South Africans we can not only meet, but surpass this number."
 Non-perishable foodstuffs (canned goods, maize meal, long-life milk), toiletries, blankets, toys, educational items (schoolbooks, stationary) and any other item that can be used to make the lives of those less fortunate a little easier, can be dropped off in the Land Rover Hope Boxes until the end of July 2018.
The South African Red Cross will then collect the donations and distribute through its key projects to communities in need all over the country.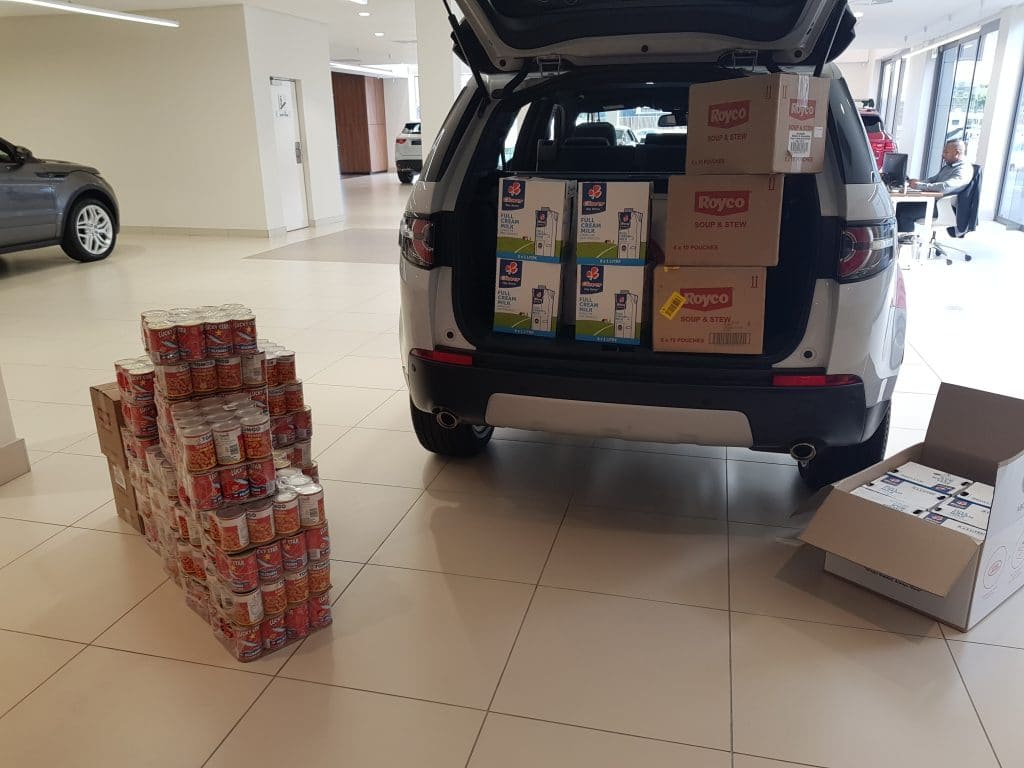 Lisa Mallett, Marketing Director of Jaguar Land Rover South Africa and sub-Sahara Africa, says:
"Land Rover is incredibly passionate about giving back to the communities. This can be seen in the collection over the past two years in excess of 30 000 essential items for disadvantaged communities.  Participating in the initiative this year will enable all of us to bring about change, no matter how small, and touch someone's life. The Hope Crosses Any Terrain Hope Box campaign clearly demonstrates how Land Rover goes above and beyond."
To participate in the conversation, or to keep up to date with happenings, use the #LandRoverHopeBoxes and #HCAT (Hope Crosses Any Terrain) hashtags on social media platforms. For more information on the Land Rover Hope Boxes campaign, visit http://www.landrover.co.za/experience/news/hope-crosses-any-terrain.html