As a Land Rover ambassador for the past five years Siya Kolisi has had access to some of the finest SUVs available, but the Springbok captain's latest seven-seat Discovery is his firm favourite.
When Siya exchanged his childhood dream car – a Range Rover Sport – for a 3.0-litre diesel Discovery earlier this year the rugby flank admittedly thought the swop to be a downgrade. But having lived with the SUV for a year, the trade ended up being a blessing in disguise for Kolisi.
"I'm a family man now," says Siya. "Where I once preferred the sexy image and hardcore performance of the Range Rover, I now find myself appreciative of things like space and convenience. My wife Rachel, my kids and I spend a lot of time on the road and the Discovery is built for lifestyles exactly like ours."
Space for kit
"Whether it's for practice or matchday, I'm often travelling with my gear. Sometimes it's clean and neatly packed in a duffel, sometimes it's a dirty heap of boots and jerseys. Either way it all gets tossed in the back of my car and it seems like there's always space for more," says Siya.
"I also love the Discovery's flip-down inner tailgate section which acts a bench. Perfect for sitting on when I get ready for a day on the field."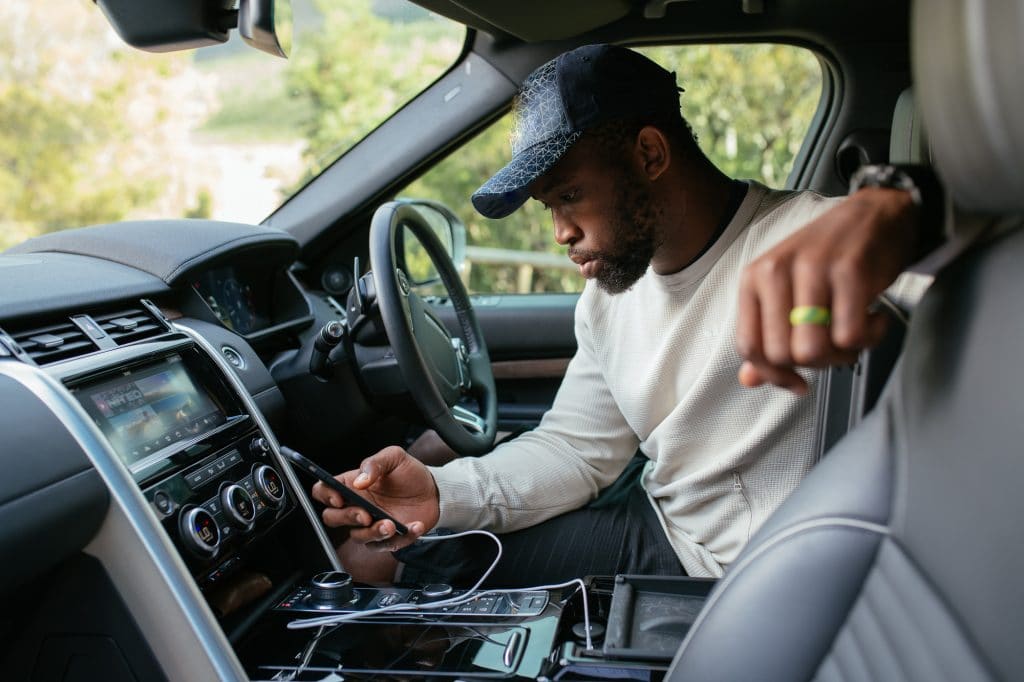 Space for kids
"Trust me, all my rugby gear could never compare to the space requirements of travelling with kids. I feel like I'm packing for a cross-country expedition even when it's just for a day out with my family. The Discovery's loadspace just gobbles everything up and there are plenty of handy storage compartments with USBs for all the chargers and devices that go along with life with kids."
Keep it cool
"The drinks cooler between the front seats is by far my favourite feature. I can put waters or shakes in there and keep them chilled on my journeys. Even without drinks, that centre console is a massive storage compartment. I can't believe what we can fit in there."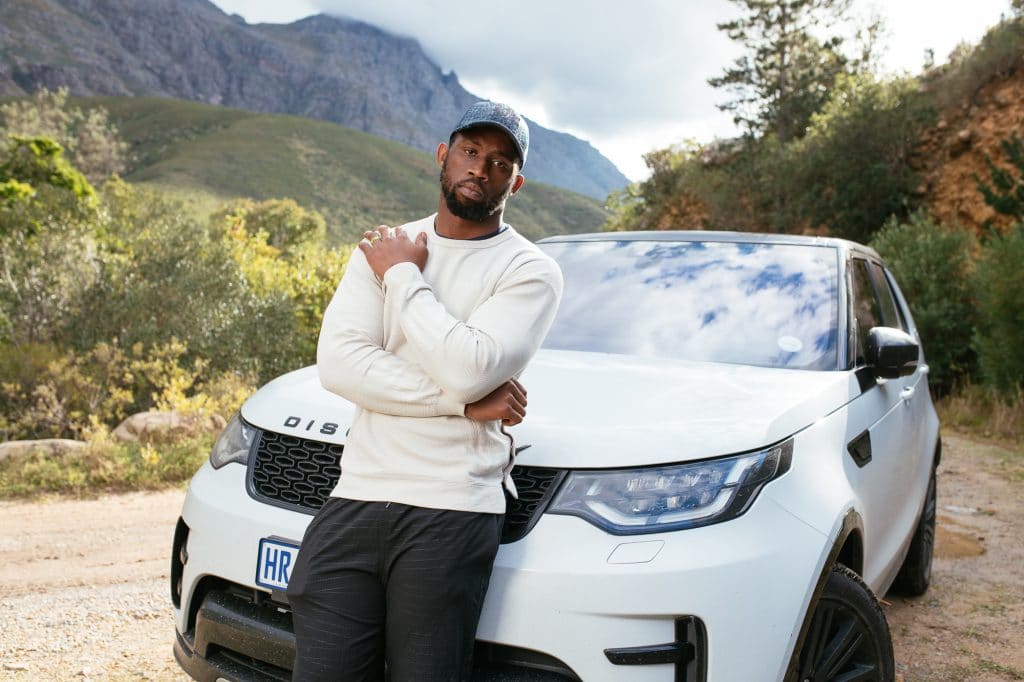 The back row
"The folding third seating row has also been a blessing. I can haul my two kids and four of their friends without a problem. Then it tucks away like it's not even there when I need space for my kit."
Cruising
"I love driving back to my hometown in Zwide, Port Elizabeth. It's around eight and a half hours one way but the Discovery makes it feel like a pleasure cruise. That diesel engine makes for effortless overtaking and it's surprisingly light on fuel too.
"The roads to the Eastern Cape aren't exactly in good shape, but I know Land Rovers thrive in tough conditions. My friend Kingsley Holgate has trekked to some of the most remote parts of Africa in a Discovery almost exactly like mine, so I know my family and I are safe when the going gets rough on the N2."