Canon South Africa and the Wild Shots Outreach programme continue to shift mindsets and nuture a love for wildlife amongst underprivileged children near the Kruger National Park.
The partners recently teamed up to host a wildlife photography exhibition at Frank Maghinyana High School in Ludlow, Mpumalanga to educate the learners about wildlife photography and conservation. The event was also attended by learners from another partner school in the area, Madizi High School. The images on display featured wildlife photos taken by students from both schools. Canon South Africa left the event with a parting gift for each of the schools, a Canon Laser Multifunctional printer.
The Wild Shot Outreach Programme was introduced by founder, Mike Kendrick, just over two and a half years ago. The programme aims to develop an appreciation for wildlife and awareness of the need to conserve South Africa's wild animals through photography. The youngsters are taught to use the functionality of Canon EOS 1300D cameras before going on a game drive to put what they had learned into practice.  For many of them, this is the first time that they have had the opportunity to see their wildlife heritage, despite living near the Kruger National Park.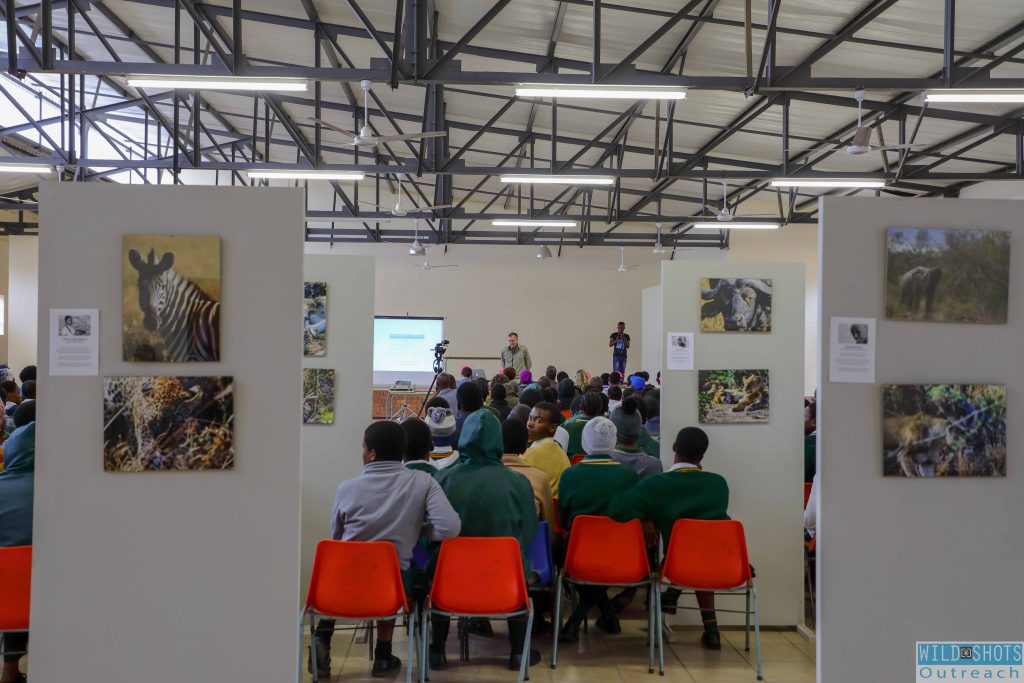 The programme has reached over 366 learners through 40 courses in less than three years. Canon South Africa has supported the initiative by donating four of the Canon EOS 1300D cameras to be used during Wild Shots Outreach workshops.
"The Wild Shots Outreach Programme certainly aligns with our commitment to the development of aspiring photographers in South Africa; specifically in the field of wildlife photography and conservation. We must nurture the interest and enthusiasm for photography amongst our youth if we are to ensure a succession of skilled and passionate photographers into the future. It is heartening to see the feedback from learners who have participated in the workshops. From not understanding the need for conservation to becoming passionate ambassadors for the cause of our wildlife, the Wild Shots Outreach programme is shifting mindsets amongst the youth," says Iza Daly, Sustainability Manager of Canon SA.