Huawei has launched its Watch 2 smartwatch this week, which will go on sale in South Africa this month at a recommended retail price between R5 299 and R5 499. The Huawei Watch 2 has a classical wristwatch design that integrates its smart features and sport functions while maintaining a stylish look.
Powered by the Qualcomm Snapdragon Wear 2100 processor Huawei Watch 2 has independent connectivity, allowing users to send messages or make calls without the need to be connected to a mobile phone.
"In a world where technology has become more and more integrated into our lives, the Huawei Watch 2 is a product for those who desire the freedom to explore while staying connected, without having to be stuck to a smartphone," said Mr Likun Zhao, GM Huawei Consumer Business Group SA.
"We believe that South African consumers will welcome this accessory in their outdoor lifestyles," he added.
With a new smart OS and intuitive controls, the Huawei Watch 2 is a personal assistant that brings convenience without infringing on daily life. Running on the new Android Wear 2.0, the on-watch Google Play Store allows both iOS and Android users to benefit from a vast library of compatible applications.
Touch control, intelligent speech recognition and voice instructions enable users to quickly interact with the Huawei Watch 2 and reply to complex messages. The battery lasts for up to two days with regular use, up to 10 hours in "training mode" and up to three weeks in "watch mode".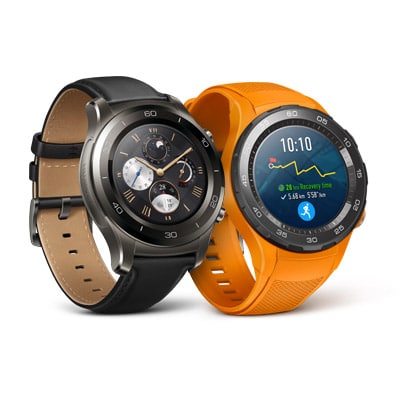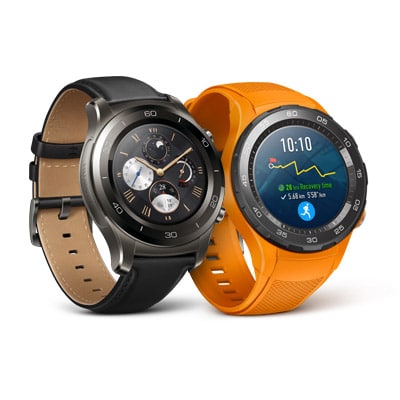 The complete health and exercise partner
Huawei Watch 2 is a high specification fitness device that uses multiple sensors with advanced algorithms to provide fitness solutions and makes working out more efficient and effective. Built-in smart sensors collect comprehensive data on user activity, including distance, speed, steps, heart rate, heart rate range, calories, gait, route and more.
With one click on the crown Huawei Watch 2 opens the workout App to start training in an instant. Quick start running modes "fat-burning run" and "cardio run" allow runners to start quickly and the watch will guide your speed to stay in the correct heart rate zone.
Running with Huawei Watch 2 enables you to get real time guidance including notifications on distance, target completion status and racing heart warning and based on calculated workout plans, Huawei Watch 2 can also dynamically notify you to either accelerate or decelerate to guide you through every stage of your run. With the support of Huawei Watch 2's GPS and heart rate detection system, Huawei Watch 2 measures your VO2max after each run. After a valid run the watch automatically generates a report that advises on recovery time and training effects.
Read our review of the Huawei P10 Plus flagship smartphone here.