Huawei Consumer Business Group South Africa has launched its new Y-Series smartphone. In recent years, mid-range phones have become an important market segment. Recently the performance of mid-range phones has dramatically improved and Huawei has decided to bring these key features to the South African market.
Likun Zhao, Vice President Huawei Consumer Business Group Southern Africa says: "In today's market, the devices competing in the same price range as the new Y Series often deliver uninspiring experiences.  The Huawei Y-series consumer requires a device that meets their mobile needs but still have a few high end features.  There is something that the market has been failing to deliver, until now with our new Huawei Y Series. With it, Huawei is not just disrupting the market, but we are also demonstrating to our audience something far more important: we listen."
Exuding Personality for Youth to Express Individuality
The Y in the Y Series stands for "young". In order to diversify the Huawei brand and make it more appealing and accessible to all consumers, Huawei is reimagining its HUAWEI Y Series to better reach the younger generation. In the new Y Series, each device represents a different consumer persona.
The new Y Series enables Huawei to not just empower a new generation with innovative technology, but also offer them a platform to express their individuality while simultaneously matching their unique lifestyles.
A Broader Display for Better Productivity and Greater Fun
Although the Huawei Y Series is a line of affordable handsets targeting the price-sensitive youth segment, every device in the range is packed full of features. With sleek, fashionable designs and immersive, large screens, the new Huawei Y Series sets itself apart from the competition by delivering a first-class appearance and equally quality viewing experience – both in terms of productivity and gaming.
The incredible viewing experience is enabled by Huawei FullView Display. Featuring an 18:9 aspect ratio, the innovative display brings content to life with a 12.5% wider screen than the 16:9 devices in the same body size. Combining wide displays, thin bezels and an ergonomically designed 2.5D curved glass, the Y6 2018 and Y7 2018 devices are all thoughtfully designed for convenient, comfortable one-hand operation.
The wider FullView Display also provide more practical screen space, which is especially useful when Split-Screen Mode is on. This feature enables users to view two apps concurrently on the screen. Thanks to the FullView Display, all content, be it a chat conversation, email or word processing app – can be displayed with crisp clarity in this mode, ideal for young people users who aren't afraid of juggling multiple activities at once.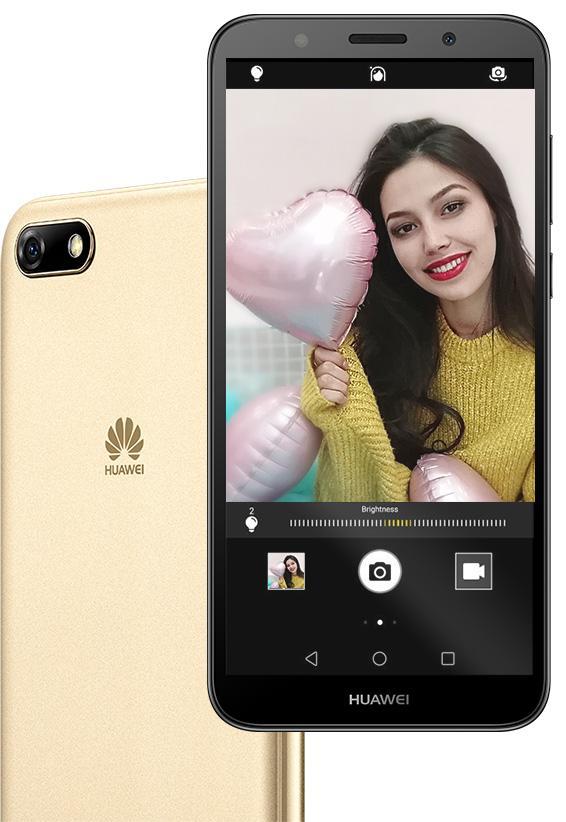 Capture Every Fun Moment
In an age when quick, easy-to-digest content is preferred over anything else, young social media maestros rely on photos and videos to get their messages across to their audience. A good quality, accessible camera is arguably the most essential tool a modern youth can have today, which is the new HUAWEI Y Series feature impressive camera hardware and software support.
EMUI 8.0 Powering Fun Experiences on the Y6 2018 and Y7 2018
The Huawei Y Series features the latest Android 8.0-based EMUI 8.0, which packs new fun features that enhances the quality of life of users while satisfying their curiosity to the fullest extent.
Face Unlock (Y5 Prime 2018, Y6 2018 and Y7 2018)
Navigation Dock ( Y5 Prime 2018, Y6 2018 and Y7 2018)
Game Suite (Y6 2018 and Y7 2018)
Eye Comfort(Y3 2018, Y5 Prime 2018, Y6 2018 and Y7 2018)
Dual Bluetooth (Y6 2018 and Y7 2018)
Three-finger Screenshot (Y6 2018 and Y7 2018)
Split-Screen(Y6 2018 and Y7 2018)
Mini screen view ( Y5 Prime 2018, Y6 2018 and Y7 2018)
Performance to Last
Young people are at the prime of their lives – full of energy to go about a full day's worth of activities with no need for a moment's respite. Their phones should reflect that, too. Depending on the phone model, the Huawei Y Series feature smart power management solution to achieve outstanding battery life.
To provide the best mobile gaming experience, the new HUAWEI Y Series comes with Game Suite on the Y6 2018 and Y7 2018. Smart mode balances game performance and battery consumption, whereas the power saving mode appropriately reduces game performance to save battery. Gaming mode can improve game performance.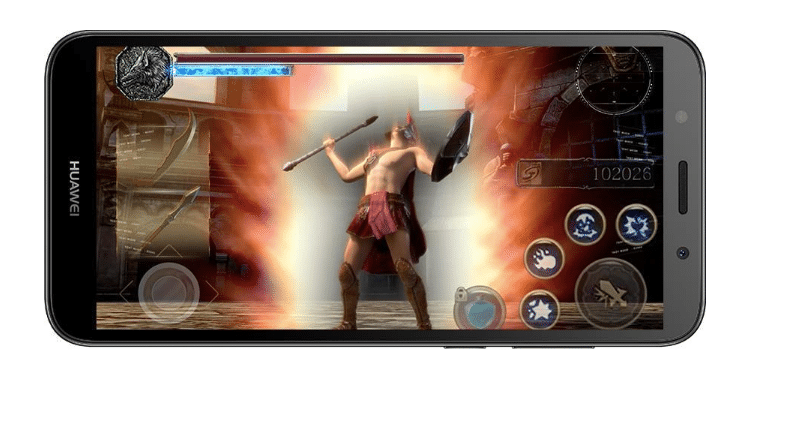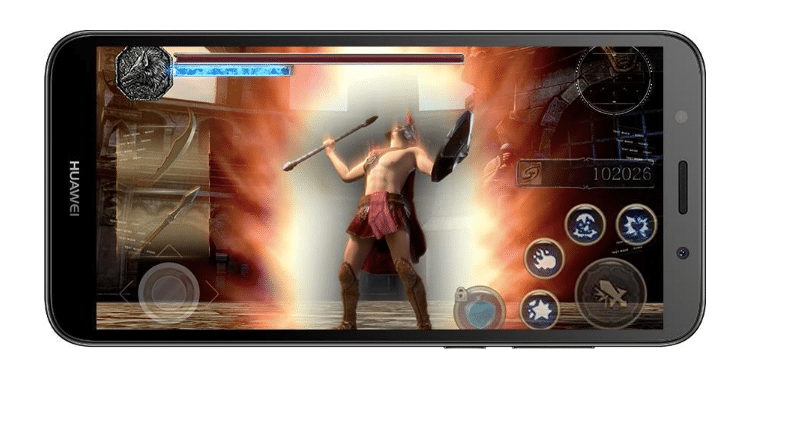 Connected with Three-Card Slot
The modern city dweller often plays several roles at once. The ability to change roles depending on the setting is crucial – so many are subscribed to more than one mobile service provider. The three-card slot is the perfect solution to help these people stay online 24/7, while providing them with an option to expand storage capacity.
Gaming Expert: The Y7 2018 is designed for those who love gaming. Get lost the 5.99 inch display which offers a more immersive gaming experience with detailed graphics and audio.
Music Maestro: The Y6 2018 is made for those who enjoy music on the go, as well as those who like to sing and share their performances with friends.
Pocket Powerhouse: The Y5 Prime 2018 is perfect for first-time mobile users, as well as those looking for an inexpensive device with a smooth and seamless user experience.
Android Go: The Y3 2018 smartphone features Android Go a lite version of the current Oreo operating system, which optimises the performance of the device while making it more efficient.
Pricing in South Africa.
Y7 2018 RRP R2999
Y6 2018 RRP R2499
Y5 Prime 2018 RRP R1999
Y3 2018 RRP R999