The all-new, latest-generation Honda Civic Type R raises the bar in the highly competitive high-performance hatchback segment. Honda's latest thoroughbred makes full use of the marque's Type R heritage and motorsport expertise, while applying meaningful innovation and further enhancing real driver appeal.
Thus, the 2018 Civic Type R combines cutting-edge technology and race car-derived aerodynamics with an all-new, lighter and stiffer platform, to deliver exhilarating dynamics and unparalleled front-wheel drive handling.
The high-revving, turbocharged four-cylinder engine links exceptional power output to equally impressive efficiency, affording both thrilling performance and outstanding fuel economy. A new six-speed manual transmission with rev-matching technology adds to the Type R's engaging, driver-focussed character.
Featuring an impressive specific power output of 114 kW/litre, and a power-to-weight ratio of 168 kW/ton, this latest Civic Type R builds on the exceptional performance potential of its predecessor. The Honda rockets from rest to 100 km/h in a mere 5,8 seconds, and achieves a top speed of 272 km/h.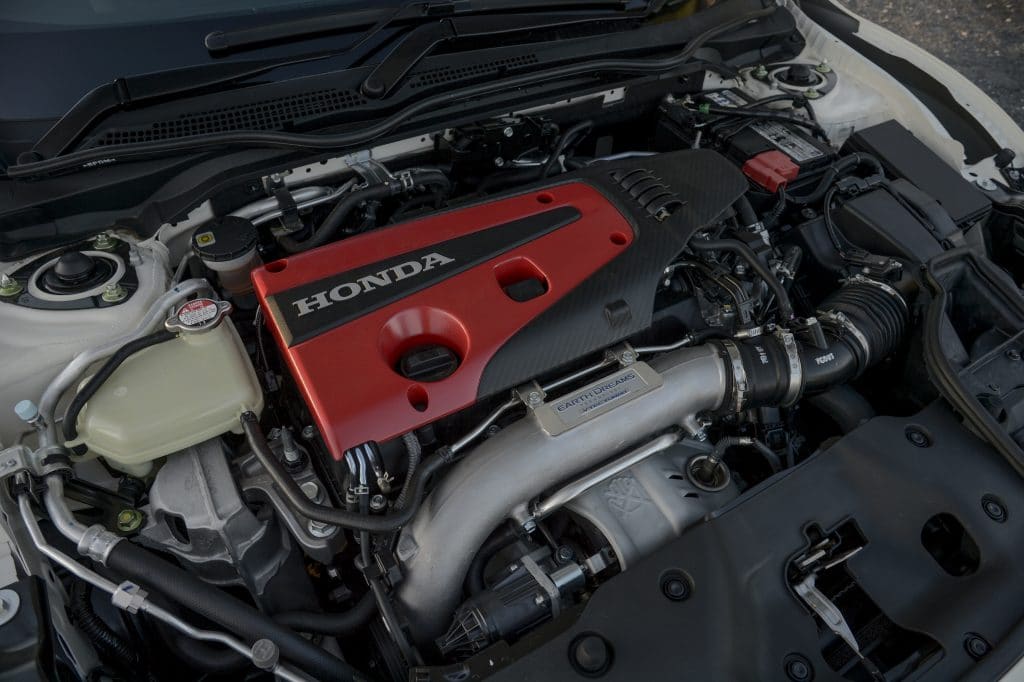 To further enhance the Type R experience, the newcomer offers three selectable driving modes, ranging from Comfort and Sport to the track-focussed '+R' mode. Each setting invokes specific adjustments to the suspension, steering and throttle response.
While its performance pedigree is undisputed, the new Civic Type R also scores high marks in refinement and safety terms. The new flagship was developed in parallel with the latest Civic hatchback range, and therefore also benefits from its ultra-rigid, lightweight bodyshell and new, sophisticated suspension.
The extensive use of structural adhesive is not only an innovative measure that benefits both structural integrity and low mass, but is also reminiscent of the seam welding employed in racing cars.
That suspension comprises an advanced, dual-axis front set-up specifically designed to address torque steer while enhancing turn-in and steering feel, despite the Type R's front-wheel drive configuration and considerable power potential.
Also new is the dual-pinion, variable-ratio power steering system, derived from the standard Civic Hatchback, but adapted specifically for its Type R application to ensure direct, confidence-inspiring steering feedback.
The rear suspension comprises a completely new multi-link design that benefits both overall refinement and unflustered stability at high speeds.
The aggressive styling of the new Civic Type R aptly reflects its dynamic character – but it's not just for show. The new shape is longer, wider and lower than previous Type R models, while short overhangs and a muscular stance reflect the hatchback's dynamic aspirations.
The aerodynamic elements include a smooth underbody, a front splitter and integrated spoiler creating a front air curtain, a prominent rear wing, and vortex generators on the trailing edge of the roofline. The result is an optimised balance of lift and drag, allowing exceptional high-speed stability.
The new Civic Type R boasts an interior perfectly suited to the hatchback's extrovert character and performance prowess. The car's increased dimensions translate into enhanced space and comfort front and rear.
Driver-focussed ergonomics with LCD instruments, sculpted bucket seats, eye-catching red accents and carbon fibre detailing, as well as a pervasive sense of premium quality, are some of the cabin's key features.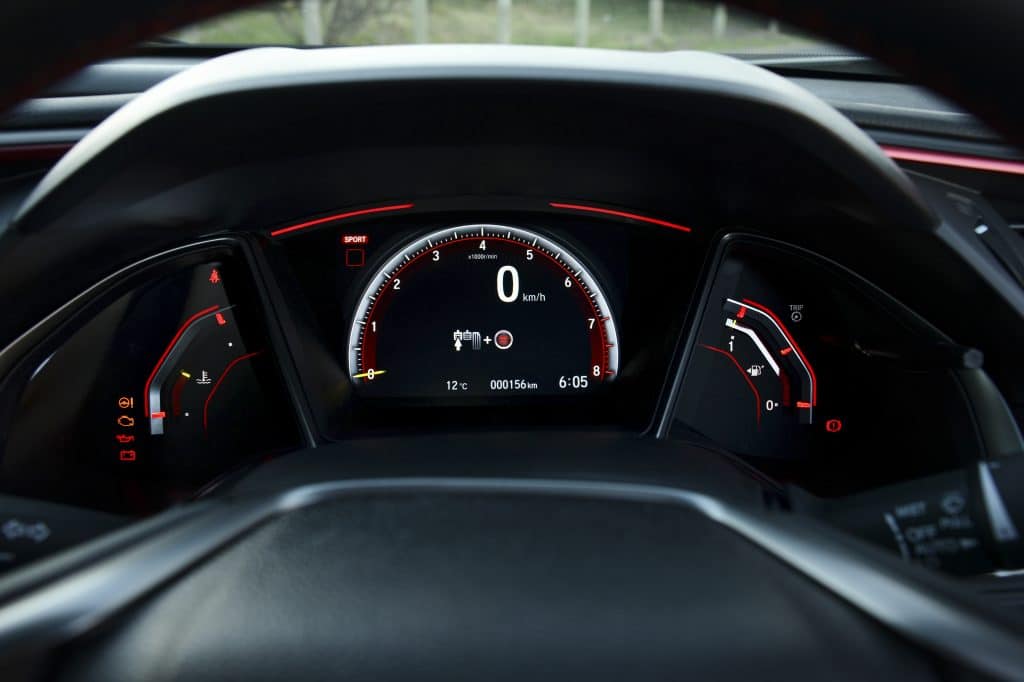 The new Honda Civic Type R has already received numerous awards and accolades, and holds the current lap record for front-wheel drive cars at the daunting Nürburgring circuit in Germany.
The new lap record of 7min 43,8 sec is more than 7 sec faster than the previous Type R's lap time.
The new Honda Civic Type R is available in a choice of six colours: Championship White, Crystal Black Pearl, Polished Metal Metallic, Rallye Red, Brilliant Sporty Blue Metallic, and Sonic Grey Pearl.
The retail price of R627 900 includes a comprehensive five-year or 200 000 km warranty, as well as a five-year or 90 000 km service plan and a three-year AA Roadside Assistance plan. Scheduled services are at 10 000 km intervals.
In related motoring news, Honda also recently launched the Jazz Sport.