Around five years or so ago, BlackBerry was a tour da force in the South African smartphone market, finding favour with more local users than iPhone and Android smartphone users combined. Nowadays, the Canadian company is a niche Android smartphone maker, with TCL Communication building and selling the devices that boast the famous and nostalgic branding.
The latest of these is the KEYone, which seeks to offer users the best of both worlds by combining BlackBerry's signature physical QWERTY keyboard with a 4.5″ 1620 x 1080 (433 PPI) IPS LCD scratch-resistant display. The display's high pixel per inch count mean that text is clear and images are crisp.
The only downside of this display is that it's not as great at being a multimedia consumption device in general as an iPhone or Android flagship like the Galaxy Note 8 or Huawei P10 Plus (review) for instance. This is because the more compact screen means watching videos or playing games is not as enjoyable as on those devices, but for more general usage the display is just fine.
In terms of the keyboard, as a long-time BlackBerry user who owned two Bold devices and all-touch Z30, it was really easy adjusting from an all-touch iPhone back to the physical QWERTY keyboard of the KEYone. There are a number of handy keyboard shortcuts and contextual actions you can perform such as holding b to quick launch the browser or swiping on the second row of keys to adjust the focus in the camera app for instance.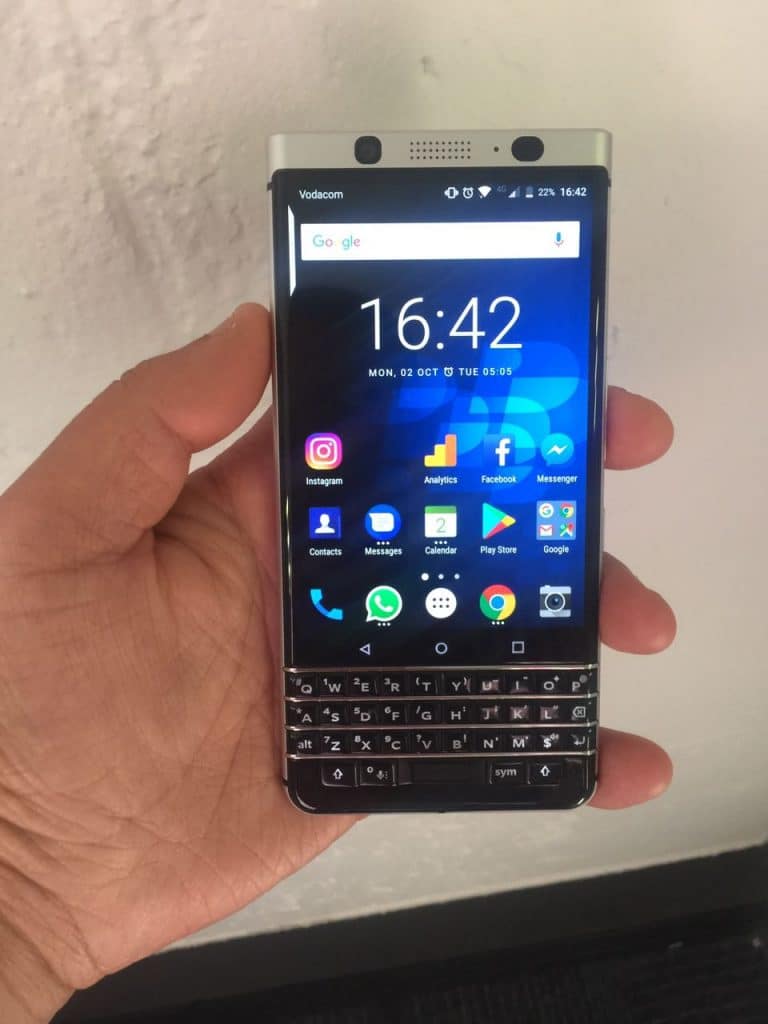 Under the hood
Performance, despite the KEYone packing a midrange Qualcomm Snapdragon 625 Octa-Core processor clocked at 2.0 GHz, was snappy and smooth. The smartphone's 3GB of RAM probably also played a role in that performance, as does the fact that the device runs an up-to-date version of Android in 7.1 Nougat.
Notable BlackBerry software tweaks and additions include the DTEK security monitoring app to inform you how secure your device is and the BlackBerry Hub. The latter is a universal inbox that I was addicted to on my Bold devices and even extensively used on my BlackBerry 10 operating Z30 (review) back in the day, but rarely opened on the KEYone.
Users are able to store their content on 32 GB worth of internal memory that is expandable to up to 2 TB (terabyte or 2000 GB) via the KEYone's hot swappable microSD memory card slot.
The KEYone packs a 3505 mAh non-removable Lithium Ion battery that you charge via the USB Type-C reversible port. Besides being reversible, the main benefit of the charger is that it supports fast-charging, enabling users to charge the device to 50% in just 36 minutes, which is great when you run out of juice and need a few hours of battery life from as little as charging time as possible.
However, the KEYone is actually really good when it comes to its battery life averaging a day and a half during our two week review period. We only charged it every second day, with mixed usage involving phone calls, SMS messaging, taking occasional snaps, plus a lot of time on WhatsApp, as well as social networks such as Instagram, Facebook, and Twitter, plus around two hours of Bluetooth music streaming per day during the daily commute to work.
Decent shooter
Speaking about snaps, the phone boasts an 8MP Fixed-Focus selfie-shooter that is better than average and sports a Wide Selfie Mode (also known as Selfie Panorama). On the back, 12MP auto-focus large pixel camera that is quite decent to use, even in low light, but is no match for the snappers of flagships like the Huawei P10 Plus, Samsung Galaxy S8 or iPhone 7 Plus.
Also on-board is a Fingerprint Sensor that is located on the spacebar on the physical keyboard. It is not the most convenient placement, but it works well and had no issues unlocking the device every time. One slight annoyance in this aspect of the device, was the fact that you have to press the unlock key on the left side of the smartphone and then use the selected digit to unlock the device, rather than simply just unlocking it with your finger from the get-go out of sleep mode.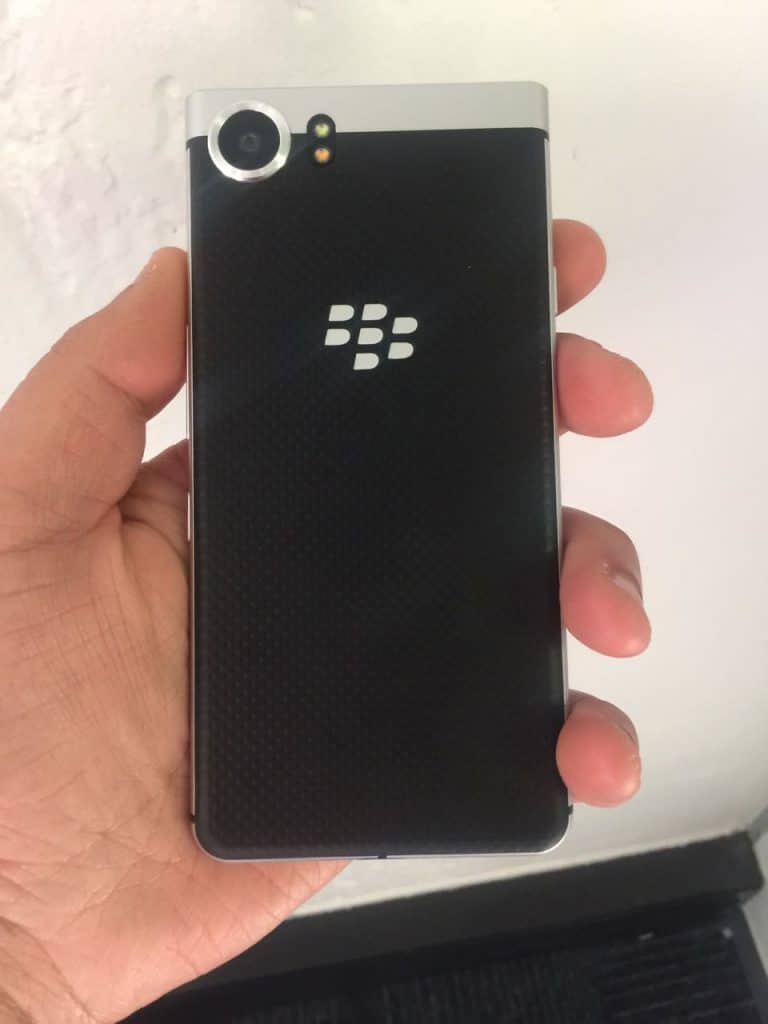 Ultimately, the smartphone will be a good choice for business focussed users who need a device to keep them productive and secure. Fans of BlackBerry devices and those longing for a smartphone with a physical QWERTY will also love the KEYone. But the average smartphone user or multimedia junky should look somewhere else. The KEYone is a great all round device and provides plenty of spec bang for its R9000 bucks asking price (the recommended retail price is actually R9649).