Google has officially introduced the newest version of its Android mobile operating system (OS), namely Android 8.0 Oreo, which sports a picture-in-picture mode and stronger security protections against malware amongst other new features.
The new picture-in-picture mode enables users to open and view two apps at once, while Android Oreo notification dots allows them to tap to see what's new in your apps and then take action on those notifications quickly.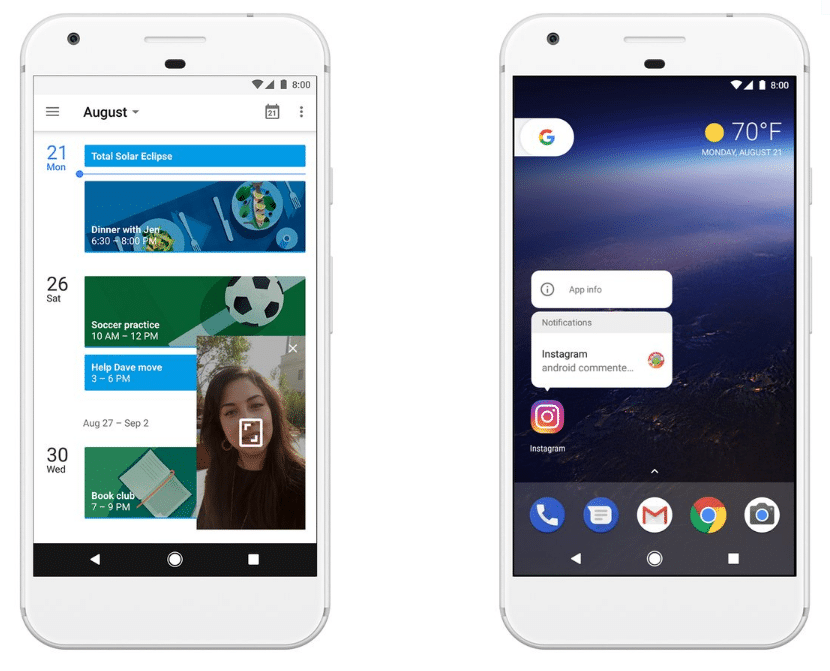 Security is also a big focus of Android Oreo, as it boasts Google Play Protect built-in, as well as greater control over app install. Furthermore, Android Oreo also helps minimise unintentional overuse of battery from apps in the background, in order to deliver longer battery life.
Users who value snappiness on their mobile devices will appreciate features such as a faster boot time and Autofill on Android Oreo that remembers things like logins (with your permission), to allow you to quickly get into your favourite apps. Support for Android Instant Apps means you quickly utilise apps (especially ones you'll only need to use once) without having to install them. Emoji fans will like the fact that Android Oreo brings along a team of fully-redesigned emojis.


Google stated that it has been working closely with OEM partners including Samsung, LG, HTC, Sony, Huawei, and HMD Global (Nokia) in order to launch or upgrade devices to Android 8.0 Oreo by the end of this year.
However, this process is often notoriously slow, drawn out and delayed. Take the latest (August 2017) Android distribution figures for instance. About 0.7% of Android users are still using Android Gingerbread (Android 2.3.3 – 2.3.7), with the same amount utilising Android Ice Cream Sandwich (Android 4.0.3 – 4.0.4). Around 7.6% of users are still on Android Jelly Bean (Android 4.1.x – 4.2.x), while 16% are using Android KitKat (Android 4.4) and 29.2% are employing Android Lollipop (Android 5.0 – 5.1).
Almost a third (32.3%) of users are on Android Marshmallow (Android 6.0), while just 13.5% are using Android Nougat (Android 7.0 – 7.1), which is the most recent version available (until the availability of Android Oreo).