The stress of searching for elusive empty bays in busy car parks may one day be a thing of the past, thanks to new "collaborative parking" technology being tested on the streets – and in the car parks – of Milton Keynes, in the U.K.
Drivers can spend, on average, more than a day each year looking for parking spaces, according to a new study commissioned by Ford – and the new technology, being tested this week, displays a "crowd-sourced" map of available spaces, specifically in formal car parks. *
"We understand how much wasted time and unnecessary stress is caused by searching for parking spaces in towns and cities," said Christian Ress, supervisor, Automated Driving Europe, Ford Research and Advanced Engineering. "With our research into 'collaborative parking', we see an opportunity to hand that time back to drivers, helping them enjoy happier, healthier and more efficient journeys."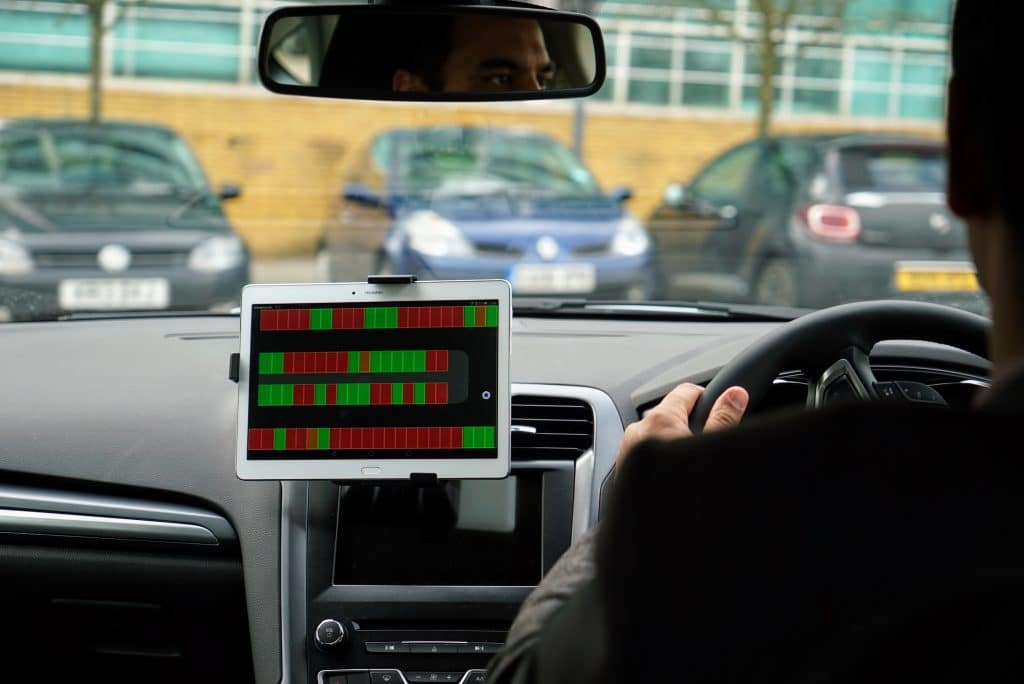 Ford is among project partners to have developed "collaborative parking" and other vehicle‑to‑infrastructure technologies as part of the UK Autodrive project – a £20 million government-sponsored programme taking self-driving and connected-car technologies from the test track to the streets. With parking spaces in towns and cities across Europe increasingly difficult to find, it is hoped technology like this could help.
"Collaborative parking" is powered by data from the parking sensors of vehicles using the car park. This informs the map that shows which spaces may be free – and can also incorporate data from the car parks' own monitoring systems. Previously, as part of UK Autodrive, Ford and partners have showcased systems that warn when emergency services vehicles need to overtake, and when cars unseen up ahead – perhaps hidden by a bend in the road – brake suddenly.