The Xperia XZ is not the most recent inhabitant of the smartphone block, but it should still be on prospective smartphone buyer's list of devices to consider, thanks to a good looking design, excellent camera experience, and decent performance.
The design is an eye-catching marriage of metal and slightly curved 2.5D Corning Gorilla Glass on the front, with the square-shaped model having no trouble differentiating itself from most other curvaceous Android-running rivals. Like Sony's older model Android models is both dust and water resistant, however, this is no longer the stand out feature that it once was for the Japanese manufacturer, since many flagship smartphones and even a lot of midrange devices now boast some level of water resistance.
Under the bonnet of the Xperia XZ resides a capable Qualcomm Snapdragon 820 64-bit processor, 3 GB of RAM, and 32 GB worth of internal storage. These specs makes Android 7.1.1 (most up to date version of any of the smartphones we have reviewed this year so far) run smoothly and enables the device to multitask without too much drama as well.
Selfie-fans will love the 13 MP front-facing snapper that boasts Sony's Exmor RS for mobile image sensor and enables low-light photography (up to ISO 6400) as well as wide-angle shots to be captured.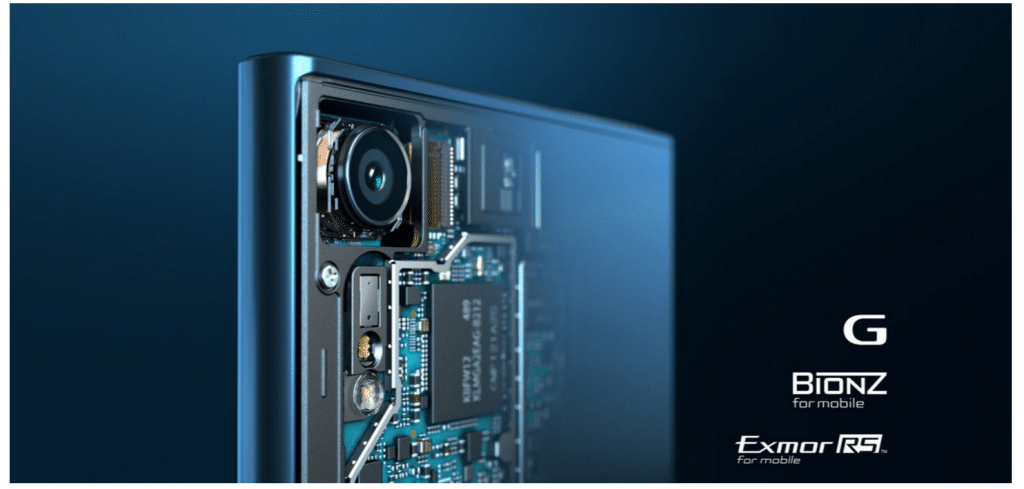 At the back, users will find a 23 MP camera that makes it easy for even the least steady photographer hand to capture great looking shots, thanks to the BIONZ for mobile image-processing engine and SteadyShot with Intelligent Active Mode (5-axis stablisation) and the XZ's excellent Superior Auto mode. Sony also still offers some differentiation in terms of the camera with its creative AR camera mode and effects that can be fun to use but have limited entertainment value.
You will also enjoy reviewing your snaps on the excellent 5.2″ Full HD (1080p) TRILUMINOS display for mobile, which packs plenty of detail and despite being an IPS-LCD and not an OLED panel, offers colours that look really good.
The smartphone also packs a fingerprint scanner located rather unconventionally on the power button on the right side of the device. The placement might be convenient from a lock/unlock perspective since you are more than likely use to that placement for that button, but in practice, the scanner does not read your fingerprint one out of three times and you are forced to place it on the button as perfect as possible.
Using the scanner on the Huawei P10 Plus for instance, worked much better since it worked every time and felt faster to use despite you not placing your finger fully on the smartphone. Moreover, the P10 Plus's fingerprint scanner worked even when the device was asleep, whereas the Xperia XZ's scanner does not if the phone is in sleep mode or the display is turned off.
The XZ's 2900 mAh battery will last a full working day, even for heavy smartphone users such as social networking addicts and photography fans.
In the end, the XZ is a stylish, capable smartphone that offers a nice display, good performance and battery life, and an ideal camera setup that will keep cameraphone snappers happy. At a recommended retail price of R9999, the XZ is priced well under the RRP of flagships such as the Samsung Galaxy S8, Huawei P10 Plus, and LG G6, but is competing at the high-end spectrum for midrange devices.
It's a really good smartphone but not a great one, since it is missing some key standout feature (wait for the XZ Premium for that). Nevertheless, it will be a worthy choice for buyers looking at capable Android smartphone priced between R7500 and R10 000.