BMW has pulled the wraps off of its new M5 Competition high-performance sedan, which is set to launch in South Africa in the third quarter of 2018.
Under the bonnet of this German performance sedan resides a 4.4-litre V8 engine with M TwinPower Turbo technology has been modified specifically for this new application and develops peak torque of 750 Nm across an even broader rev range than in the standard M5 – from 1800 RPM to 5800 RPM. The vehicle's peak power output has been boosted by 19 kW compared to the standard version of the new BMW M5 (to 460 kW). The M5 Competition engine now enables acceleration of 0 to 100 km/h in 3.3 seconds and 0 to 200 km/h in 10.8 seconds, both marginally quicker compared to the normal M5.
Like the engine's responses, the aural character of the standard-fitted M Sport exhaust system can be adjusted at the touch of a button. The driver can also use the M Sound Control button to initiate an extremely discreet soundtrack.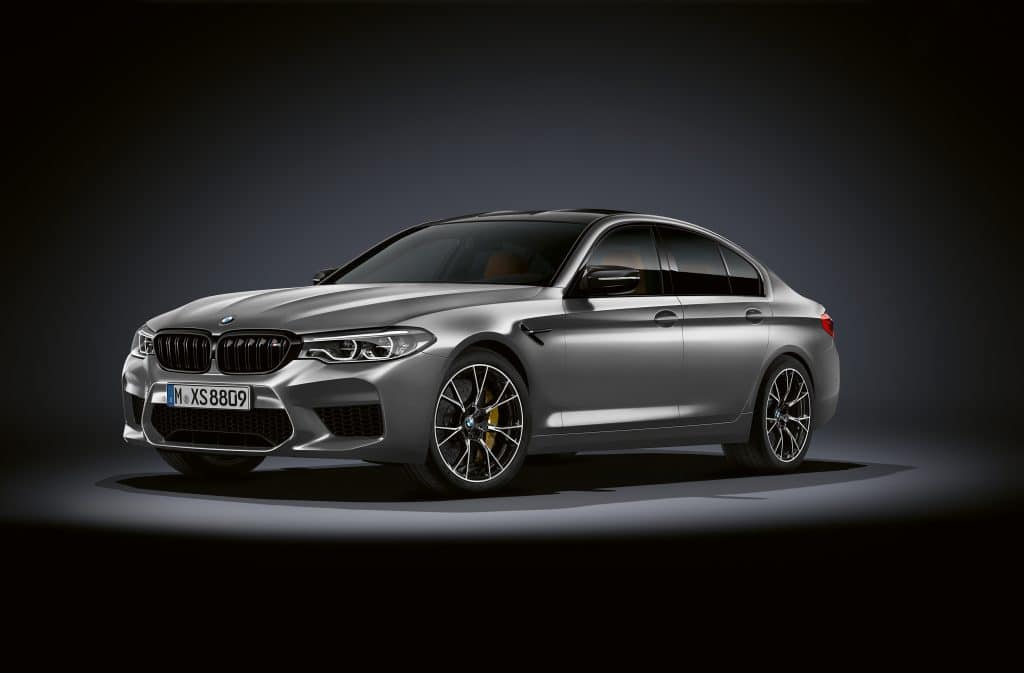 Model-specific engine mounts with a higher spring rate provide a much firmer connection between the drive unit and vehicle structure in the new BMW M5 Competition. This has a noticeable effect on the car's responses, the sharpness of its turn-in and the experience of the engine's soundtrack inside the car.
Chassis technology has been meticulously adapted according to BMW in order to match the engine's performance profile and to ensure precisely controllable on-limit handling. Model-specific features of the chassis include a seven-millimetre drop in ride height, special damper hydraulics and stiffer springs, an increased camber at the front axle and modified toe links and anti-roll bars at the rear. Standard specification for the new BMW M5 Competition also comprises exclusive 20″ forged M light-alloy wheels with mixed-size tyres.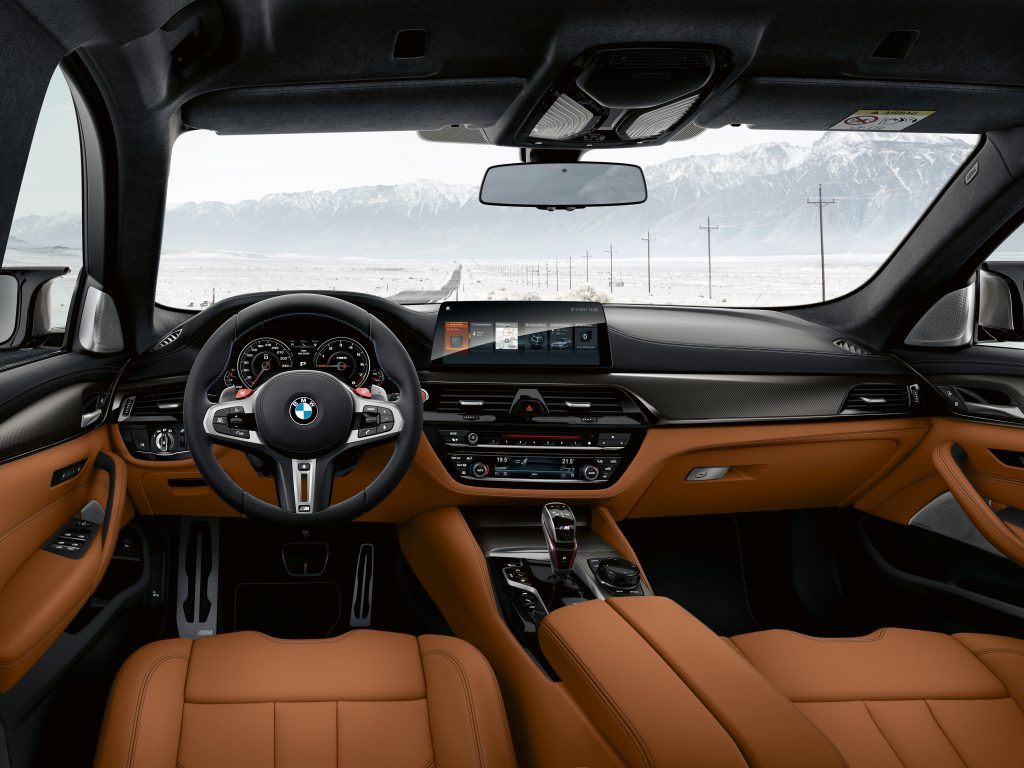 Eye-catching design cues emphasise the exclusivity of the new BMW M5 Competition. BMW Individual high-gloss Shadow Line trim is complemented by the use of high-gloss black for the kidney grille surround, decorative grating of the signature BMW M gills, rear spoiler and exterior mirror caps. "Competition" lettering is added to the likewise black "M5" badge on the boot lid. Furthermore, black seatbelts with an understated stripe design in BMW M colours and model-specific floor mats bring a distinctive flavour to the interior of the new BMW M5 Competition. An "M Competition" graphic appears in the instrument cluster when it is starting up.
We look forward to comparing the standard M5's already blistering performance with that of the forthcoming M5 Competition.
.