BMW Group South Africa is taking training and development to the next level at its new R73 million Plant Rosslyn Training Academy. The state-of-the-art, 6000 square meter facility is able to host a staggering 300 apprentices per year.
In 1978, exactly 40 years ago, BMW Group South Africa opened its first training centre at BMW Plant Rosslyn. Development and empowerment of workers for the automotive and manufacturing sectors has been a focus ever since. Even in this pre-democracy era, the company was ahead of the times in training learners irrespective of their ethnic background.
In those 40 years we have provided millions of training hours to uplift our people. Close to 2000 people were employed by BMW Plant Rosslyn, after successfully being trained at the Training Academy. Today, BMW Group South Africa is again a leader in ensuring that training is aligned with global trends and industry needs.
Tim Abbott, CEO BMW Group South Africa and Sub-Saharan Africa, says: "Global automotive production stands on the brink of momentous change with an increased focus on digitalisation and electrification. The workforce of tomorrow needs to keep pace with these trends. At BMW Group South Africa we are investing in the skills of the future."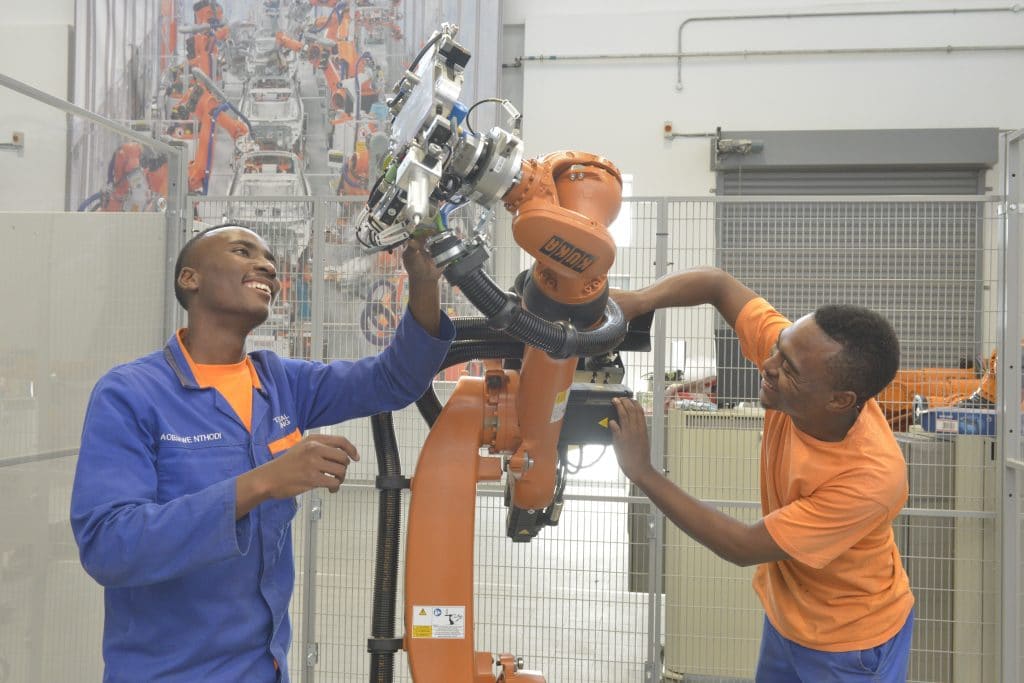 New facility prioritises technology and interactive learning.
The facility focuses on both theoretical knowledge and practical application. A stimulating and interactive learning experience has been created through the innovative use of technology and digitalisation. Modern manufacturing skills such as robot programming, Advanced Computer Numerical Control (CNC) simulation and training on electric vehicles have been included in the new Academy.
An accredited Trade Test Centre has been incorporated into the building, allowing learners to achieve their trade qualification in-house. This functionality will also be extended to the public in the course of 2018.
Minister, Prof Hlengiwe Mkhize (Department of Higher Education and Training) adds:  "In June 2017, Cabinet approved the Human Resource Development Strategy towards 2030. One of the strategy programs talks to the skills that are produced based on the partnerships that can be encouraged within the country.  The country can only achieve this if companies such as BMW continue to encourage Work integrated Learning. Students from the TVET colleges will benefit immensely with such partnerships."
Charissa Hector, BMW Group South Africa Human Resources Director, says: "Over the years, our training facility has certainly supplied a high percentage of the skilled workforce in the motor industry, including the extended value chain of suppliers and dealerships. We are also proud of the career growth trajectory of learners that have been absorbed into our own workforce, including the recent appointment of a Training Academy graduate as the first black female Production Manager in our Assembly plant."
The Training Academy will continue to provide skills development for existing BMW Group South Africa employees and managers. This includes training on the advanced technologies that will be used in the production of the new BMW X3, which will kick off within a couple of months.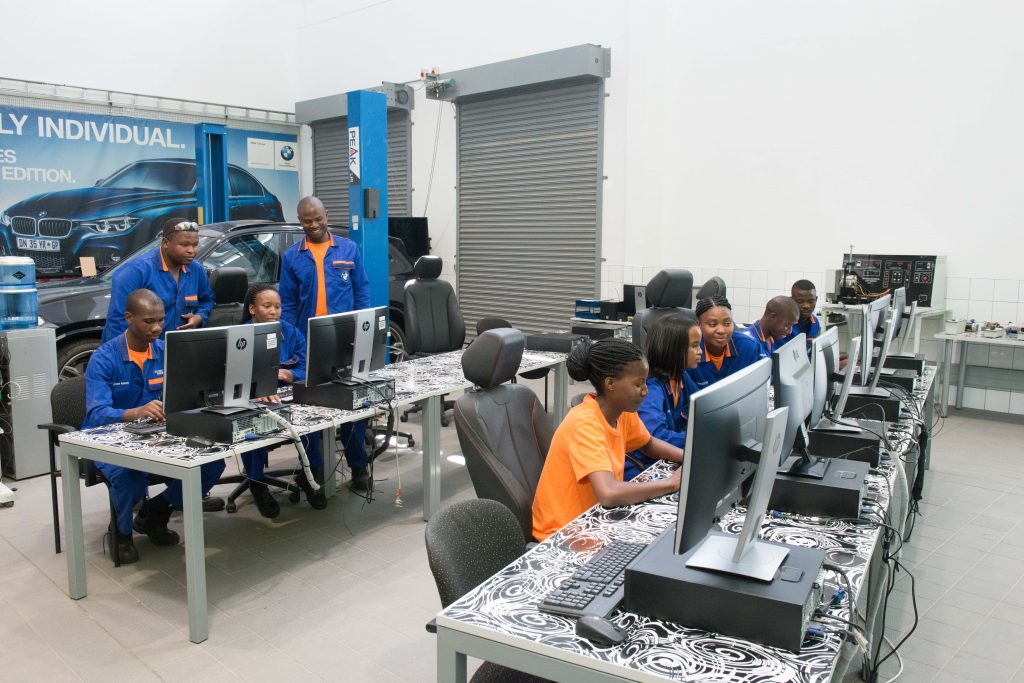 In addition, the following programmes will be offered for external applicants:
Learnerships:
Trades:
Millwright
Electrician
Fitter
Fitter and turner
Motor mechanic
Spray painter
Panel beater
BMW Group South Africa intensifies its investments in the country.
After 40 years of skills development and contributing to the upliftment of South Africa and its people, recent investments by the company are a clear indication of the continued confidence in the country. This includes:
R6bn for production of the new BMW X3 at BMW Plant Rosslyn.
An additional R160m to enhance production linespeed and raise maximum production capacity by 10% to 76.000 units.
R400m for the expansion of the company's Midrand Campus and a new Distribution Center.
100% increase in the number of jobs in the Information Technology function from 400 to around 800.
Continued investment by the dealer network in new and revamped showrooms.
Abbott concludes: "We will continue to prioritise activities and investments that secure a bright future for the company, our staff, the extended value chain and communities."