At an exclusive event held on 30 May at Sally Mustang – Johannesburg's hottest new venue – a select group of South Africa's tech and gaming media were treated to a showcase of new ASUS ROG (Republic of Gamers) offerings, in the form of five new gaming laptops that promise to level up the gaming experience in more ways than one. Hosted by MC Pippa Tshabalala, the launch event challenged even the most hardcore gamers, putting their tech knowledge to the test, and rewarded the most knowledgeable teams with an array of awesome ASUS prizes.
"The five new laptops are specifically designed to enhance the gaming experience by addressing the issues that any gamer worth their salt already knows all too well; from overheating to delayed loading, and dull colours to frustrating refresh rates," explained Bora Aras, ASUS's Regional Head of Africa, Turkey and Israel. "The new laptops are made with serious gamers in mind – and the excitement we witnessed from the guests at our event is proof that ASUS has, yet again, gotten it right."
Here's a rundown of the five machines set to change everything you know about gaming laptops.
ROG G703
This powerful laptop has what it takes to stand up to today's strongest desktop rigs, with a factory-overclocked 8th Generation Intel Core i9 processor and overclockable NVIDIA GeForce GTX 1080 graphics card. That means you're free to play your favourite games on ultra-settings without compromising on performance! The G703 also boasts HyperDrive Extreme storage, combining three NVMe PCI Express® SSDs in Raid 0 configuration, resulting in read speeds of up to 8700MB/s – so say goodbye to slow load times.
ROG Zephyrus
Another model built for hardcore gamers, the ROG Zephyrus is the world's slimmest gaming laptop, powered by up to an 8th Generation Intel® Core™, better than any competitors and still has all the hardware to take on high-end desktop builds. Its body has been slimmed to an unbelievable 16.9-17.9mm and conceals a surprisingly powerful cooling system that delivers unbeatable acoustic efficiency thanks to the new Active Aerodynamic airflow system. Thinking of switching from desk to lap? This model's RGB keyboard will have you feeling right at home.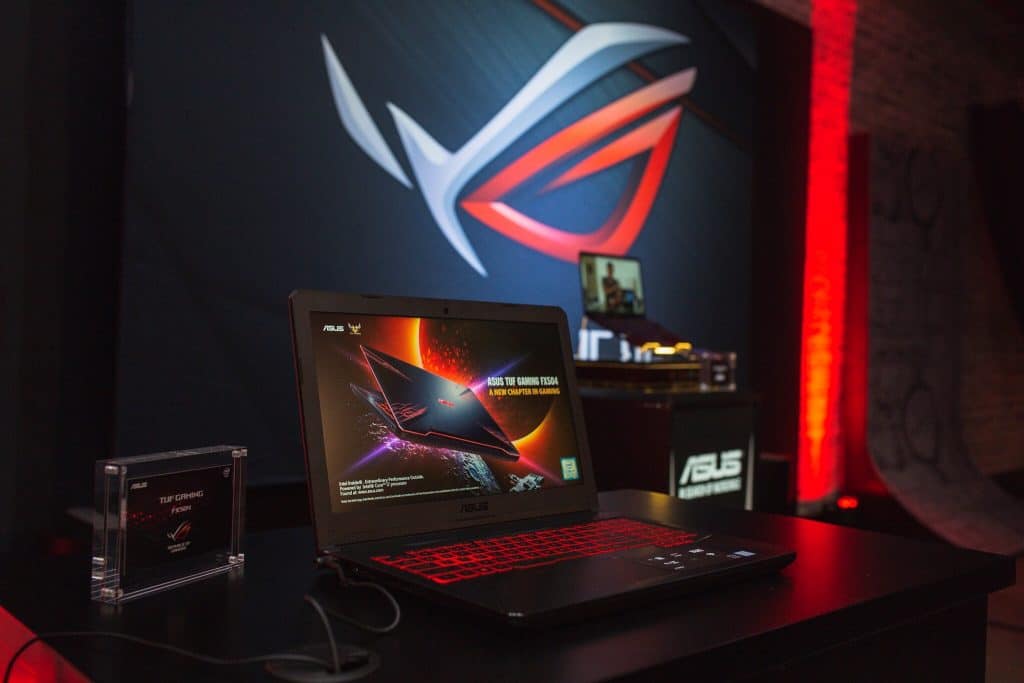 ROG Zephyrus M
Big performance in a small package, the Zephyrus M is powered by an 8th Generation Intel Core i7 processor and NVIDIA GeForce GTX 1070 graphics card – making it the perfect accompanist for e-Sporters and travelers alike. It's also a master in the visual department, with an IPS-level display and lightning-fast 144Hz refresh rate. And for those inevitable all-nighters, the Optimus power-saving mode means impressive battery life, too.
ROG Strix Hero Edition
Built for epic multiplayer, RPG, and RTS battles, and further optimized for esports gaming, the Strix laptop comes with Windows 10 Pro, features a 120Hz display for super-smooth visuals, and includes wide-view technology and a color gamut that's almost equal to 130% sRGB. It also comes equipped with a desktop-style Aura Sync-enabled keyboard and a 20-million-key-press lifespan for years of reliability. Put simply, this laptop is all you need to elevate your gaming to new levels of awesome and is exclusive to Incredible Connection.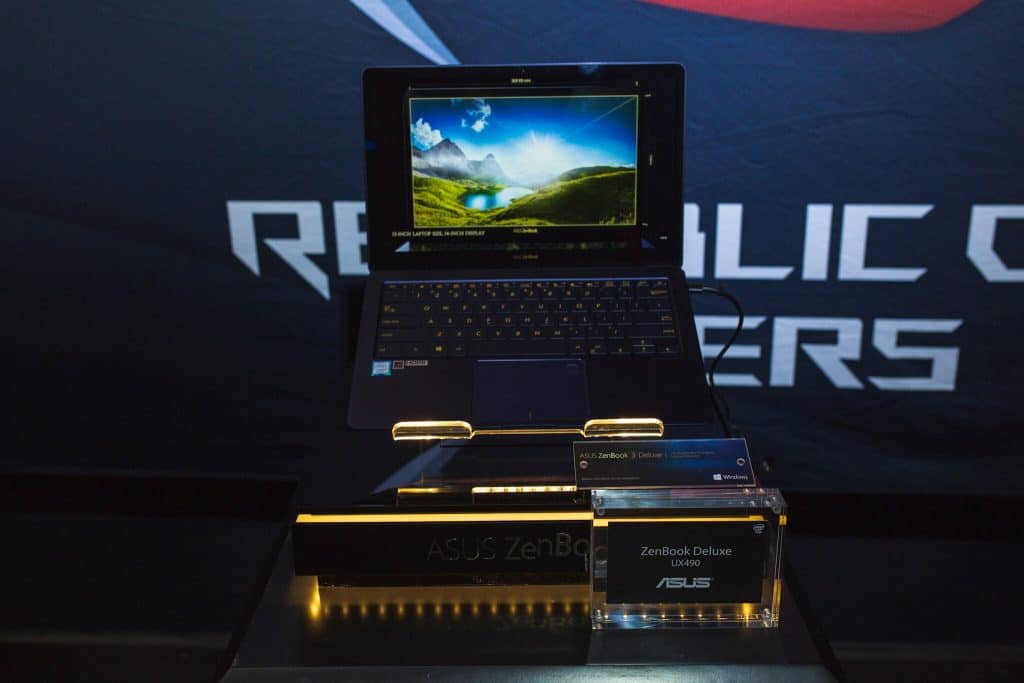 ROG Strix SCAR Edition
This is one for the sharpshooters – designed specifically for domination in the FPS arena. In addition to Windows 10 Pro, an 8th Generation Intel Core i7 processor, and NVIDIA GeForce GTX 10-Series graphics, you'll experience silky-smooth visuals thanks to the IPS-level display, which features a 144Hz refresh rate, 3ms response time, and NVIDIA G-SYNC technology. Find this piece of machinery on Evetech exclusively.
Make no mistake – these laptops are NOT for the noobs among us. Our gaming enthusiasts were practically gagging to get their hands on one as soon as the showcase was over. No doubt, you will too.
In addition to sampling the exciting new product range, a surprise announcement was made. An ASUS e-Sport Tournament will kick off in July, coined the ASUS Republic of Gamers: DOTA2, with registration beginning in June.