Significant technical upgrades to the Alfa Romeo Giulietta of Theo van Vuuren and Bradley Scorer paid off at Round 4 of the Mopar SA Endurance Series in Port Elizabeth. Wider wheels and accompanying wheel arch extensions allowed the team to run new geometry and wheel-tyre combinations that kept the Alfa Romeo out of the pits and on the track to secure their fourth consecutive class win and the victory on Index.
The result puts the Arnold Chatz Cars Racing Alfa Romeo Giulietta in good shape heading into the final round at East London on 27 October, the team targeting the Index of Performance prize and consequently the overall championship for 2018. The result could honour the Alfa Romeo drivers with national motorsport colours – high praise indeed for the enthusiastic team.
With an unblemished record of wins in Class B for production cars, the Alfa Romeo Giulietta is sure of a class championship, but the Index of Performance race remains hotly contested, just 7 points separating first and second places. The East London race will be run over four hours and will bring an end to the five-race Mopar SA Endurance Racing Series for 2018.
"We are confident the Alfa Romeo Giulietta will once again deliver a fault-free run, leaving the result up to Bradley and I to bring home," said Van Vuuren. "East London is fast but bumpy, giving our production car a good opportunity against the sports cars. As ever, it will be a spectacular mix of machinery so typical of endurance racing around the world."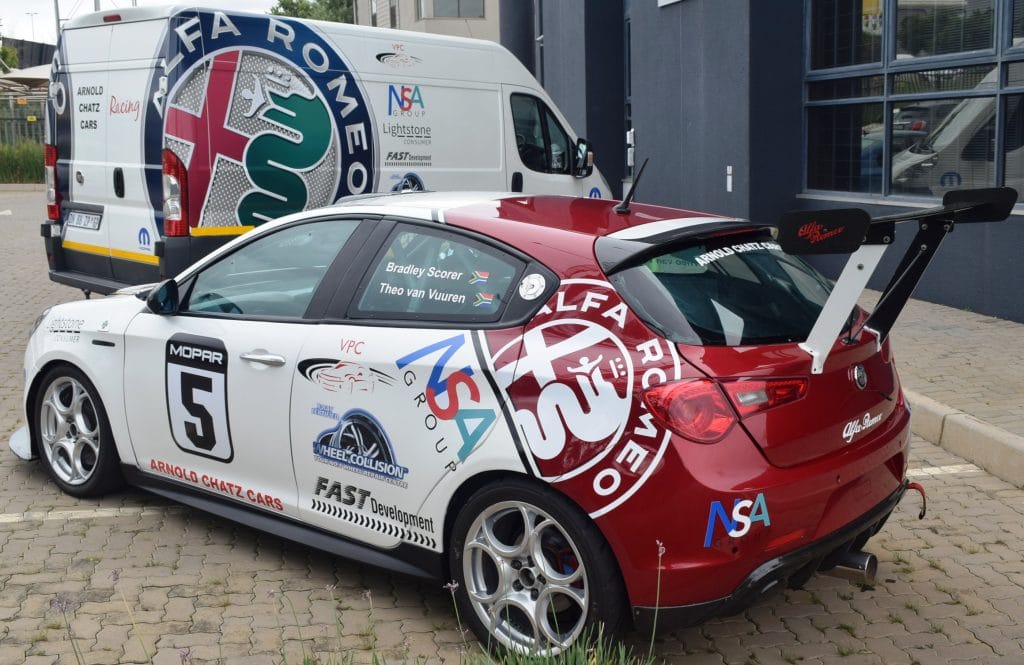 East London is home to the fastest corner in South African motorsport. Potter's Pass is also one of the oldest, the East London Grand Prix circuit in its current form relatively unchanged since 1959. Potter's Pass itself, however, was already introduced to the much longer Prince George circuit in 1936.
The Arnold Chatz Cars Racing Giulietta has surprised many with its giant-killing performance throughout the year, the Alfa Romeo regularly raising the tin-top trophy and winning the Index of Performance against supercars and bespoke endurance machinery.
"We extended our championship position by two points with a win on Index in Port Elizabeth," said Scorer. "But there is everything to play for still and we will have to remain on point to bring the championship home."