adidas has revolutionised base layer technology to empower athletes in training and competition with the launch of Alphaskin.
The kinetic wrapped design of adidas Alphaskin eliminates unwanted distractions by moving with the critical areas of athletes in motion.
Unlike traditional base layers, each section of Alphaskin is carefully constructed to match the body's movements in sport. By removing unnatural friction between the fabric and skin, athletes wearing Alphaskin can focus on delivering in training and competition.
Rob Lee, Vice President of Design for the global adidas Training Business Unit said: "We're committed to creating only the best for athletes and that's exactly what we've done with the disruptive design of Alphaskin. After taking a deep dive into their movements, needs and culture, we created a performance layer that keeps up with all those elements.
By using our highly advanced ARAMIS system instead of a traditional static mannequin for testing, we were able to understand how to make Alphaskin and athlete's bodies move as one. This allowed us to create a wrapped performance layer that truly dials into the movements of athletes across all sports."
Luis Suarez, Striker, Barcelona: "Putting on Alphaskin gives me the same feeling as lacing up my boots before I step onto the pitch. It gets my head in the game and ready to play my best."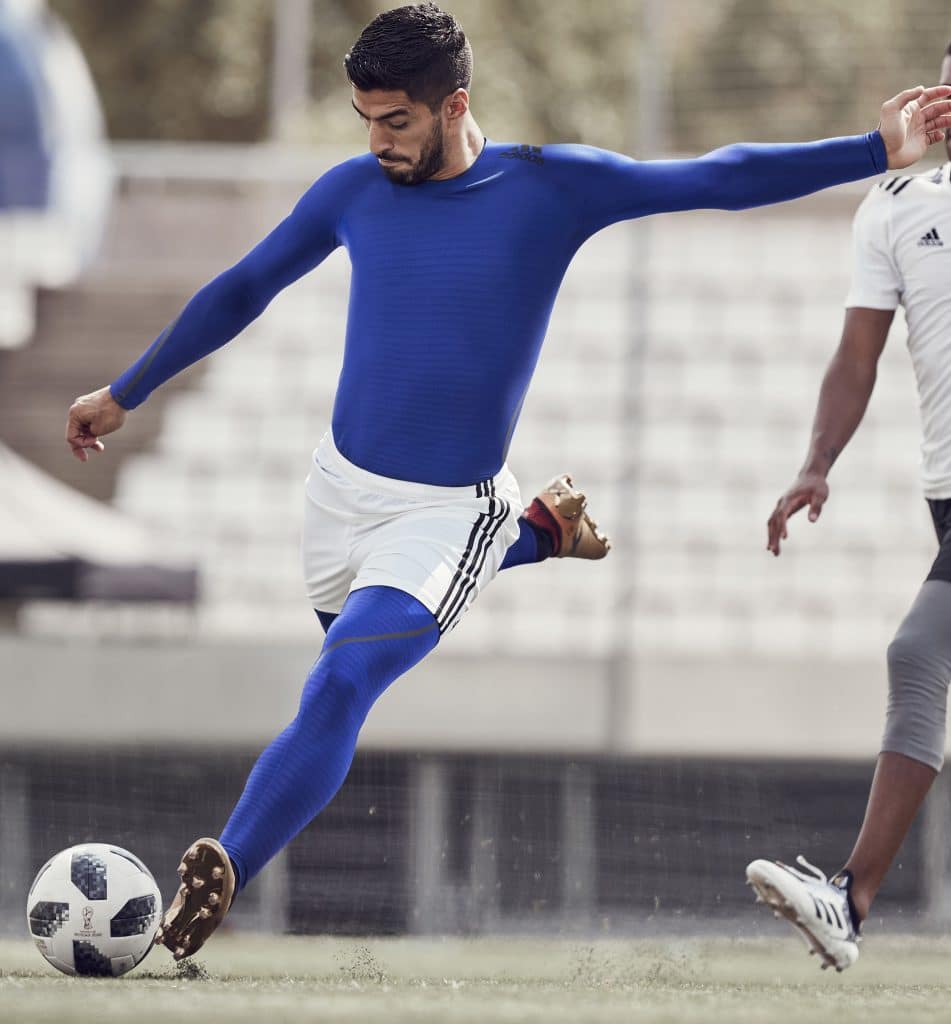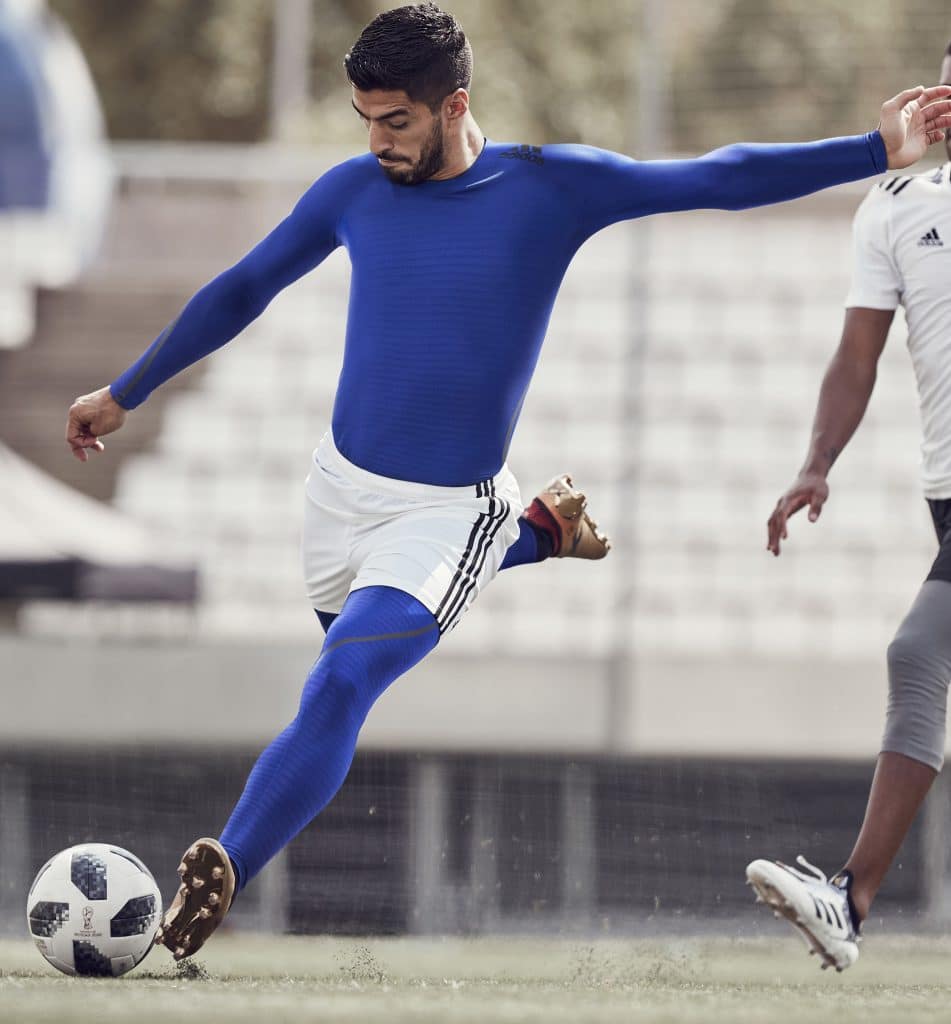 Kagiso Rabada, World No. 1 Ranked Test Bowler: "You feel nice and compact, and ready to go, and that's what you want. It can give you extra confidence and all you need is a little bit of extra confidence to give you a big spark."
Thulani Hlatswayo, National Football Captain: "Alphaskin is not like normal base layer clothing, it keeps my muscles compressed and warm, which makes me feel comfortable enough to make different passes. I don't feel any seams – I can focus on the game and keep my eye on the ball."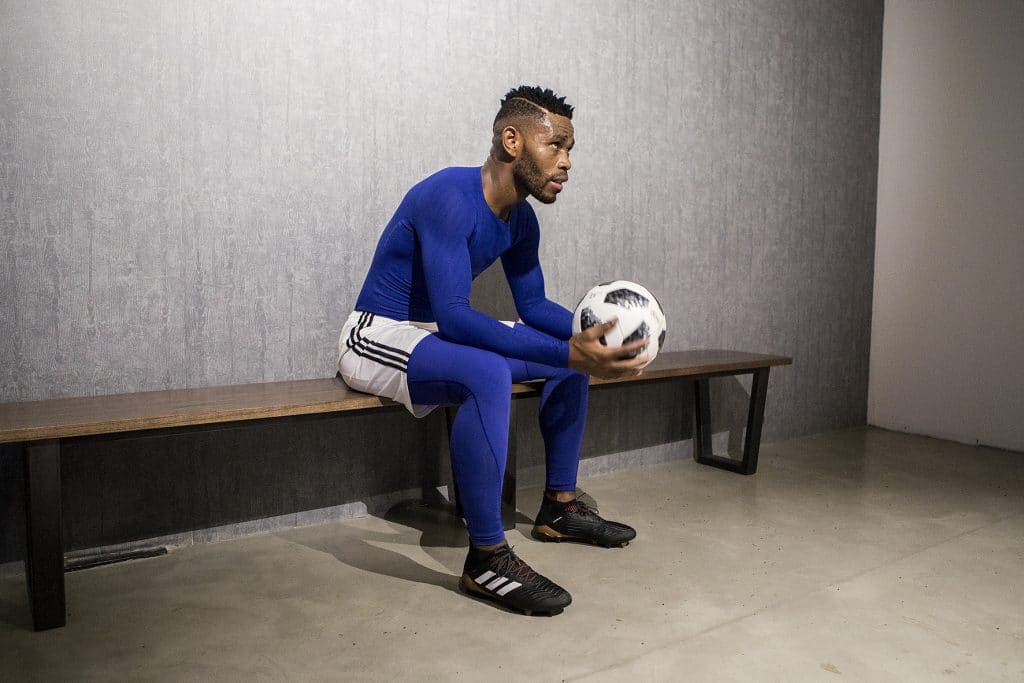 Damian Willemse, Western Province and Stormers rugby player: "I'm a confidence player. Alphaskin with kinetic wrapping gives me more confidence when I'm training and playing."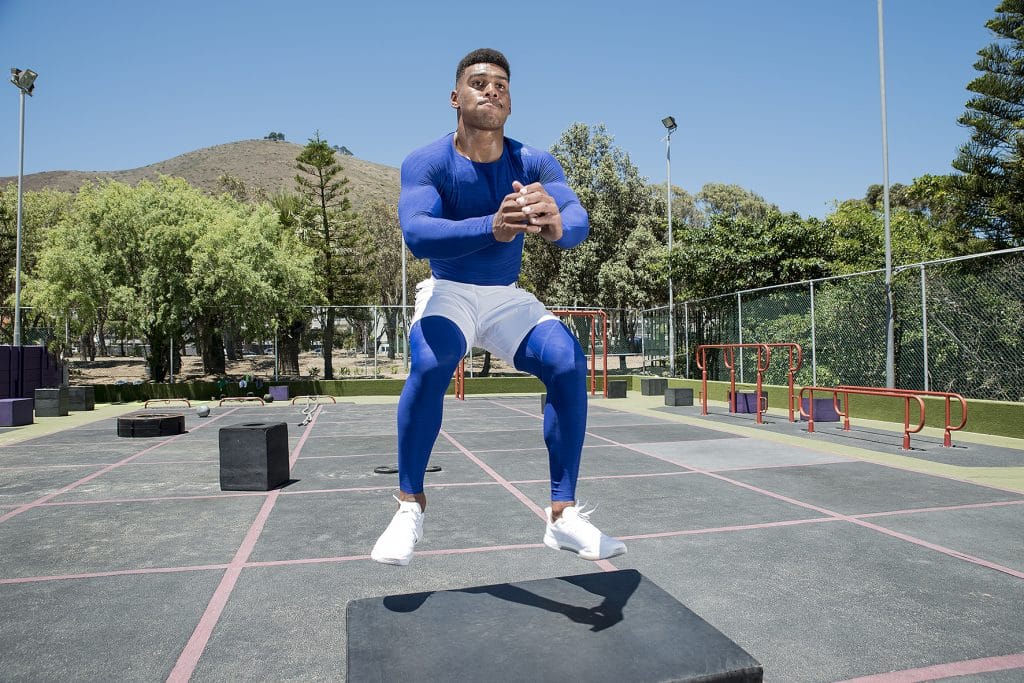 Mapule Ndhlovu, Fitness Influencer: "Alphaskin offers full range of motion so it's really easy to move in. It's easy to tear muscles when they're cold so the warmer the better, as it improves their elasticity."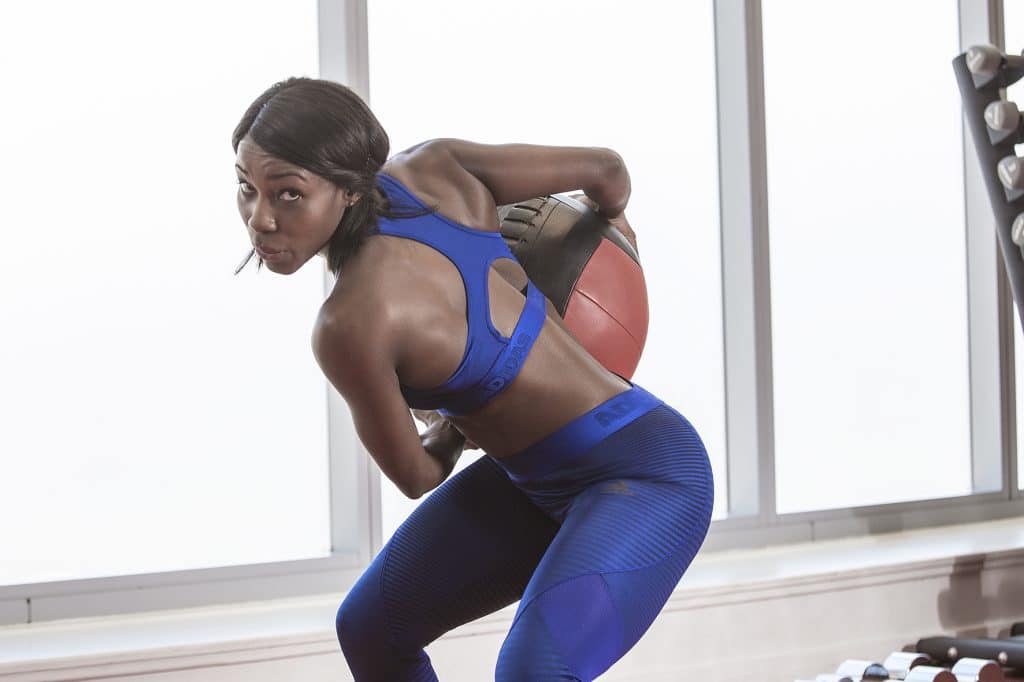 Alphaskin offers kinetic wrapping in a range of compression levels:
ALPHASKIN SPORT
Light compression for a supportive feel.
Features CLIMACOOL technology to keep athletes cool and dry.
 ALPHASKIN 360
Alphaskin's highest compression for a locked-in feel.
Flat, bonded reflective seams provide a distraction-free fit.
 ALPHASKIN TECH
Mid-level compression for a secure feel.
Sleek design delivers a flattering, supportive fit.
Features CLIMACHILL technology to keep athletes super cool and dry.