Hard-drives are generally not the most exciting piece of technology to review, despite being essential tools in our daily lives. They are useful for storing multimedia content such as movies and TV series, backing up important data like family photo albums and varsity assignments for instance, but there normally isn't anything exciting about them.
These external hard-drives (HDD) are usually logged around everywhere and besides bouncing around your bag, these devices may on occasionally bounce off of a tiled floor, causing the user to lose data at best or break their drive at worst. After losing two portable HDDs in two separate dropping incidents, we became very interested in solutions such as the ADATA HD710P, which is a durable HDD for accident prone techies.
The HD710P is IP68 dust and waterproof and can hold up against shocks, drops (from up to 1.5m), and vibrations thanks to its extra-rugged triple-layered (tough silicone, shock absorbing buffer, plus very tough plastic shell) construction.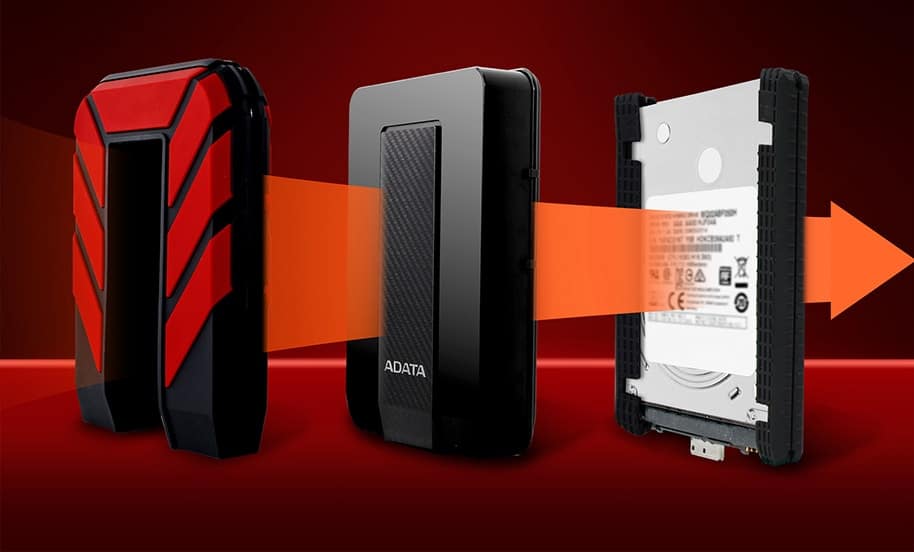 Moreover, you can also find an easy to use USB port cover on the device to keep the water out, but this can be a little fiddly to open and close. The drive also sports drive has a nifty groove that goes around its protective outer shell, which serves as convenient storage for the detachable USB cable. When not in use, you can simply disconnect the cable and easily wrap it around the HD710P, which is a nifty way of ensuring you don't lose the cable.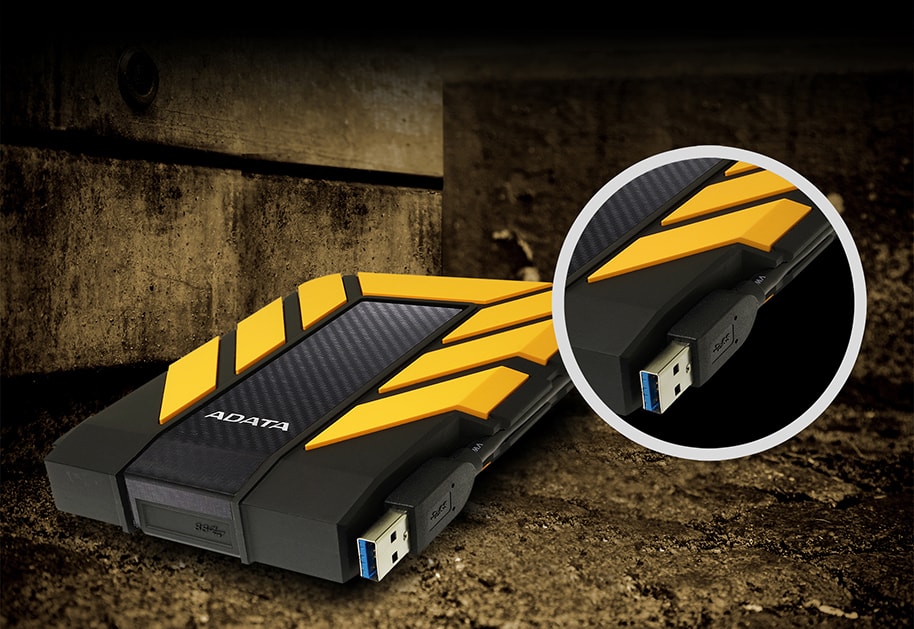 You get perfectly adequate USB 3.0 transfer speeds, but one thing we noted is that the HDD's cable has to be plugged in really tightly at both ends for it to be picked up by the PC. By comparison we have a 1TB Seagate drive which is definitely not that fussy when it comes to the transfer cable.
In the end, the HD710P is a good conventional HDD in most respects but exceptional in terms of its standout feature in its life proof (spill proof, drop proof) protection it offers to users. You can buy the 1TB (we tested) for a recommended retail price of R1058 (incl. VAT) or opt for the 2TB version at R1648, 3TB model at R2298 and 4TB version for R2698.