Acer is of the opinion that affordable and midrange notebooks should be as stylish as the laptops at the top end and the Swift 3 is proof of that. The Acer Swift 3 is a looker and unlike the current crop of midrange laptops, the Swift 3 does not skimp out either when it comes to connectivity and input choices, offering amongst others HDMI out, USB-C, 2x USB 3.0, a USB 2.0 slot, headphone/mic jack, and a full-sized SD card slot.
The notebook boasts a slim (18mm; around 1,5 kg), all-metal Macbook Pro-inspired design that makes it stand out from its plastic-clad competition. Under the hood, our review unit (SF314-52G) is powered by Intel's Core i7 7500U CPU clocked at 2.6 GHz (overboost up to 2.9 GHz) and boasted 8 GB of RAM, 500 GB of storage, and ran on Windows 10 Home.
The Swift 3 boasts an island-style keyboard that offers users a spacious layout along with full-sized keys. Employees who work with sensitive information will appreciate the included fingerprint reader with Windows Hello support, as this provides secure and quick access to the notebook. The overall typing experience is fine, but because of the cramped cursor keys and shallow typing feel, postgraduate students who need to work on their thesis and novelists may want to consider other options.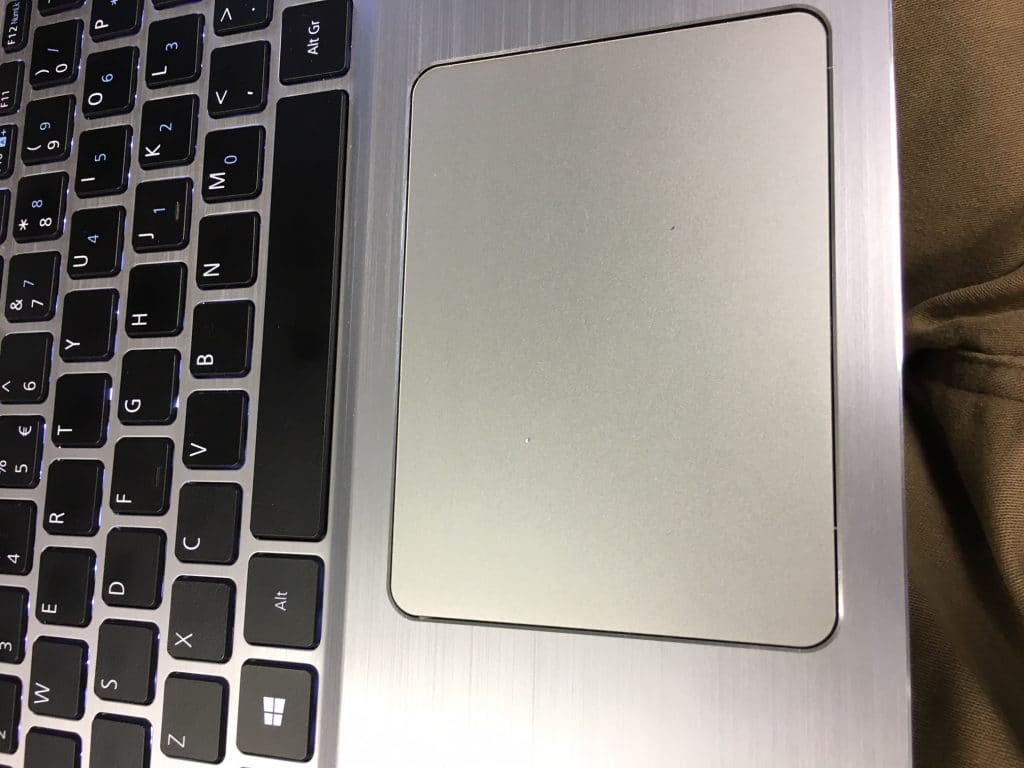 The viewing experience via the Swift 3's 14″ full HD (1920 x 1080) IPS panel is good overall thanks to above average viewing angles and good details and colour. However, the panel is prone to displaying reflections easily, which is a little annoying and is slightly on the dim side. Keep in mind that this is not a touchscreen, so you are navigating Windows via keyboard and mouse only.
In terms of battery life, the Swift 3 delivered a respectable four hours of multitasking, video watching, typing up documents in Word and web browsing in Chrome. While only viewing video content, the laptop did make it passed the six-hour mark, with screen brightness turned up to 50% and speaker volume to 60%. On that topic, the sound remains clear at the higher volumes but is not the most well rounded, nor is it the loudest speakers we've ever tested.
Ultimately, the Swift 3 brings a lot of design and style premium to its price range, along with decent specs and performance as well as above average inputs. You can get a similarly specced model from Acer's online store at under R12 000.