The stylish and compact (33.9 x 18.6 x 16.5 mm; 4.7 g) vivo TWS Neo wireless earphones comes with an equally eyecatching and portable (58.1 x 51.6 x 24 mm; 45.7 g) charging case. It is available in Moonlight well as well as the colour our review unit (received alongside the Vivo X50 Pro smartphone) came in, namely Starry Blue.
The only negatives of the attractive glossy finish to the case and earphones are that it makes them fingerprint magnets and that the earphones which sits comfortably while sitting on the Gautrain, lying on the bed or at your desk, can slip out of your ears more easily while running for instance to catch the Gautrain or any other activity involving a lot of movement.
In terms of connection and pairing, the TWS Neo earphones worked exceptionally well with the vivo X50 Pro, which managed to find the earphones immediately and there's a quick prompt on the screen that enables seamless pairing as well. When we used a Huawei nova 5T (review) with these earphones we had to go through the normal pairing procedure of finding the device in the Bluetooth menu.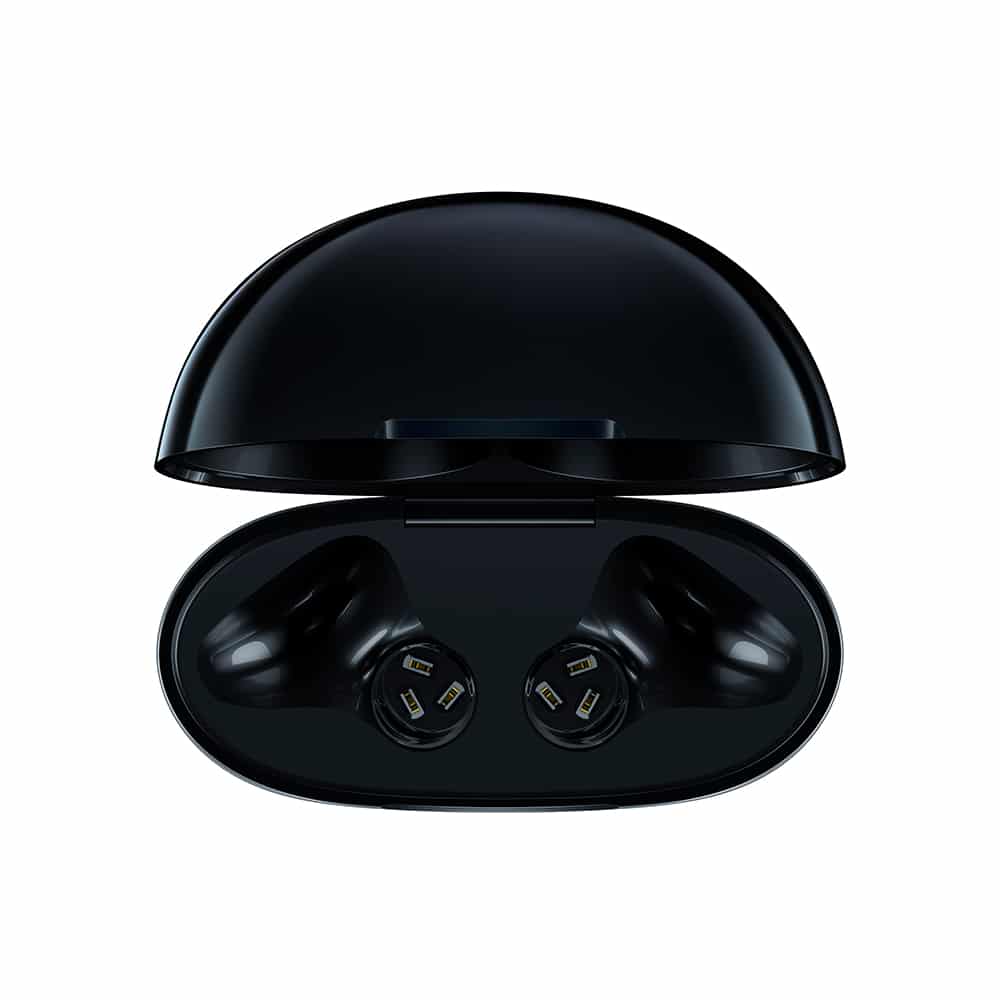 Sound quality is good, clear and loud. While the earphones provide no passive noise isolation, AI noise cancellation is offered but we only noticed it working during calls really.
The IP54 rated waterproof earphones boasts a battery of around 25 mAh in size within each earphone delivering more than four hours of music playback time, but used in conjunction with the wireless charging case, you can get around 22.5 hours of playback over Bluetooth 5.2, thanks to the case's 400 mAh battery. Charging the case is easy via the included USB-C cable and this takes about an hour and 40 minutes, but for a 22.5 hour playback time that ain't bad at all.
The TWS Neo sports touch sensor zones on the left and right stalks of the earpieces which are used for gesture controls. By default, swiping up and down on either side adjusts the volume, whilst a double-tap on the left pauses playback before another double-tap resumes playback. A double-tap on the right also skips to the next track. All of these controles work well.
The recommended retail price of the vivo TWS Neo wireless earphones is R2229, making them noticeably more affordable than Apple's AirPods with Charging Case (R2999) or Samsung's Samsung Galaxy Buds+ (R2999).