Operating in over 100 countries and with 55 years' experience, International Data Corporation (IDC) is the premier international supplier of market intelligence, advisory services, and events for the IT, Telecoms and consumer technology markets.
In 2018, the IDC formed the CIO IDC Advisory Council, a self-regulating industry body commissioned to inspire cooperation, cultivate innovation, and fast-track the increase of new technology trends worldwide.
It is a privilege for Ubank to have one of its own as member on the IT Security IDC Advisory Council. On the 15th August 2019, Mr. Fundile Ntuli, Ubank's Chief Information Officer was appointed as one of the four members to serve on the regional Advisory Council. He will be serving alongside the following Chief Information Officers: Mr. Mladen Alfeldi from FNB, Ms. Nkhane Lugisani from Gautrain Management Agency and Mr. Martin Pretorius from Macsteel International.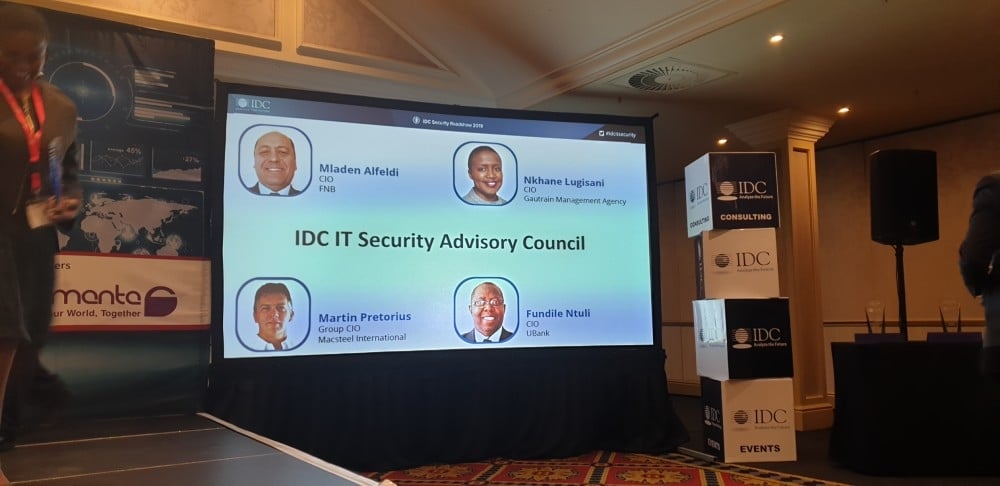 This is a great honour to represent Ubank in this important council. This opportunity allows me and us as a bank to be a part of the bigger picture when talking about the importance of global IT Security. It will furthermore allow me and the bank to stay abreast of new insights, trends and will ensure that I take Ubank to new heights from an IT perspective said Ubank, CIO Mr. Fundile Ntuli.
"I look forward to exchanging ideas with my fellow board members and IT community as a whole. I furthermore look forward to serving on the Advisory Board, it is really a privilege," said Ntuli.