Toyota South Africa Motors (TSAM) has been an enthusiastic and very active supporter of local environmental initiatives for many years, participating in public projects such as beach and river clean-ups as well as having long-running, structured programmes for the company itself and its dealers.
A strategy is now being implemented to ramp up the programme on all levels in South Africa, particularly at the 219 Toyota and Lexus dealerships countrywide. There is also a strategy to increase public awareness of all these eco-friendly actions at the dealerships which benefit local communities as well as the environment.
"We are keen to encourage other automotive vehicle dealerships in South Africa to get involved in environmental projects to show consumers a caring attitude by the local motor industry as a whole," says John Thomson, Vice President – Service, at TSAM. "Driving environmental programmes is a win-win situation for all involved and that is why we are now stepping up our dealer programme."
An initial step, taken many years ago, was for all dealers to sign a commitment to support TSAM's environmental programme. This has expanded over the years into a structured, sophisticated programme that has become more comprehensive over time, with a set of standards that require compliance.
Each dealership has a chief environmental officer with the seniority and correct reporting line. He or she can take any transgressions to the dealer principal and institute remedial action immediately.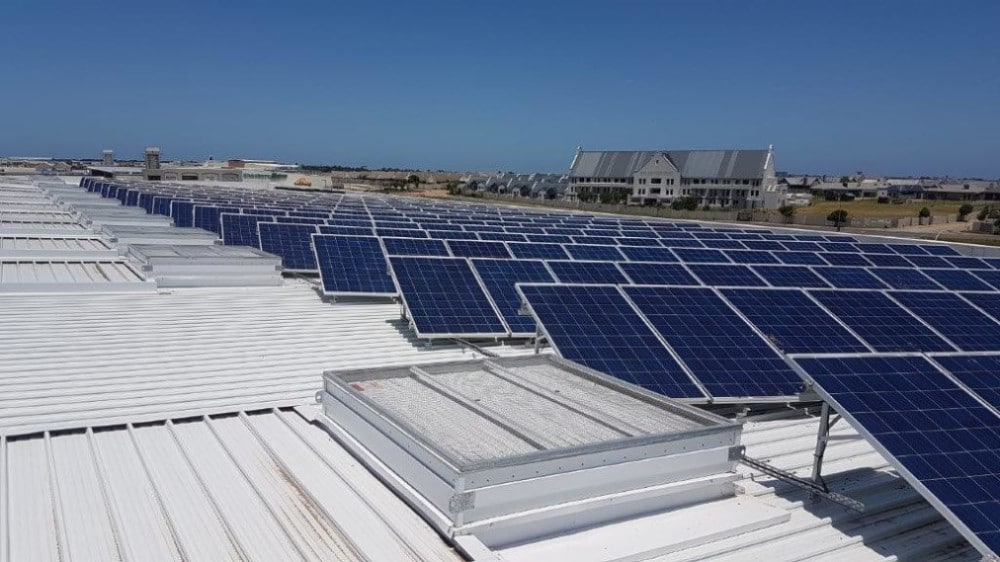 Already 200 of the Toyota and Lexus dealerships have attained Toyota's ECO-3 standard, which included several of the relevant, key elements of the international ISO 14001 standard. Now the Toyota benchmark has been raised to ECO-3 Advanced which brings it in line with recent revisions to the ISO 14001 standard. TSAM uses its own standards because obtaining ISO 14001 certification would be extremely onerous and expensive for individual dealerships.
"Our objective now is to get the dealers to an ECO-3 Advanced level which puts even more focus on reducing Greenhouse Gas (GHG) emissions, promotes a recycling culture that minimise waste to landfill and optimises water usage," explained Charles Classen and Gregory Molise who drives the dealer environmental programme for Toyota SA.
The ultimate driver of this programme is the Toyota Environmental Challenge 2050 which was launched globally in October 2015 and aims to make Toyota the most environmentally responsible motor manufacturer in the world. Here in South Africa, the requirements and solutions are very much homegrown to suit local conditions and resources with the aim of continued positive results.
The main tool used to manage progress is the Dealer Environmental Risk Audit Programme (DERAP), where dealers have to undertake self-audits twice a year to monitor compliance.  This process involves the dealer evaluating 5 fundamental points comprising of 16 assessment points to demonstrate compliance. The Toyota field staff provide an additional checkpoint  at each dealer to verify conformance.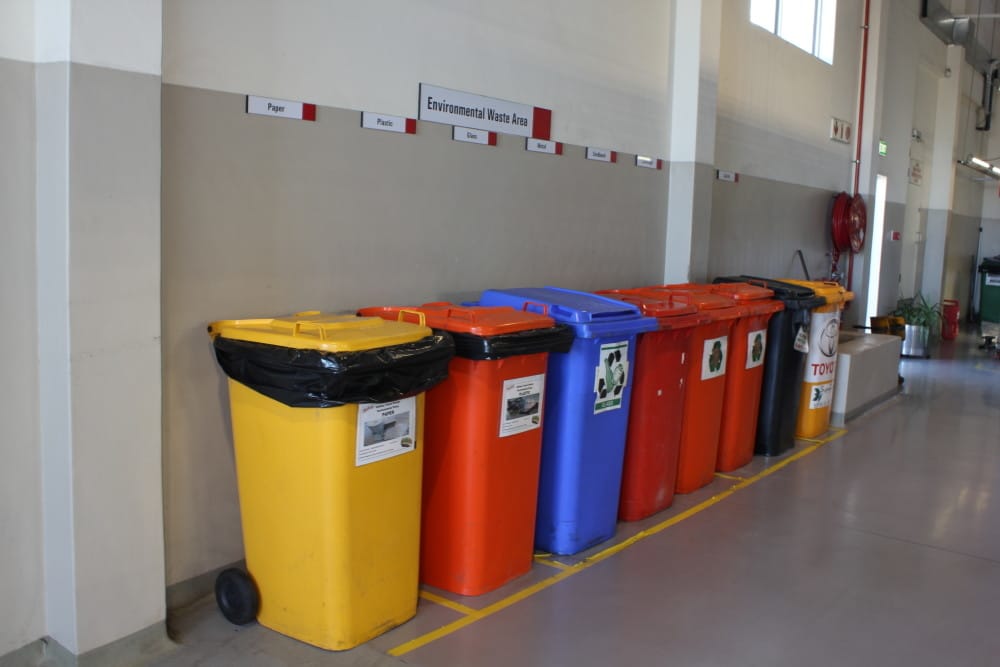 Dealers are encouraged to voluntarily implement action plans to reduce pollution and natural resource usage, specifically in terms of energy generation, water consumption and waste-to-landfill generated. Dealers are urged to precisely measure and evaluate the impacts of their activities on the environment and the outcomes of actions to improve the situation.
Toyota uses the carrot instead of the stick to encourage enthusiastic involvement by the dealers in the environmental projects and this strategy is working. The rewards include incentive bonuses with the ultimate yearly prize for best dealer carrying with it an overseas trip.
Halfway Toyota in George is the current holder of this title, which followed the relocation of the dealership to new premises that included a number of design elements and installations to minimise energy consumption and dependency on the municipal water supply.
Installation of 288 solar panels on the roof are capable of supplying more than enough power for the dealership. LED lights are used in the workshop, while louvres in the roof permits natural light, thereby reducing electricity use substantially.
Three large tanks collect rainwater, while recycled water is used for the car wash -which has a sophisticated filter system that permits in excess of 50 cars a day to be washed.
"We continue to make significant progress in terms of decreasing Toyota's environmental footprint in all aspects of our business and the latest programme changes will help us retain our reputation as a caring company," concluded John Thomson.