The inaugural Emerald Speed Fest (ESF) took place this past weekend, serving up a variety of motoring action to eager spectators. Held at the Emerald Resort and Casino in Vanderbijlpark (Southern Gauteng), the event consisted of a one-mile (1.6 kilometre) timed sprint race. A twisty track and some tricky chicanes ensured the course didn't lack technical complexity and presented a worthy challenge to all competitors.
Toyota fielded two GR Supra vehicles in the production car category 'A3' for road going, 6-cylinder, turbo/supercharged, 2WD vehicles. The drivers behind the wheel were respected motoring scribes Sean Nurse (from Auto Dealer) and Thomas Falkiner (Sunday Times). Whilst motoring media duties occupy their daily routine, both are avid motorsport enthusiasts and compete in amateur time trial/club racing.
Competing in "showroom" specification Supras, the pairing helped showcase the standard car's capabilities – placing at the top of their class – and recording times that left many onlookers amazed. Both motorsport fans and fellow competitors remarked how impressively rapid the cars were considering they were completely stock – a true testament to the engineering and tuning of Gazoo Racing.
With a strong early showing during Friday's practice sessions, Saturday was presented with a large spanner in the works, in the form of wet-weather conditions. It was decided however to continue with the planned qualifying runs, despite the intermittent rainfall, and competitors had to adapt to the changing conditions.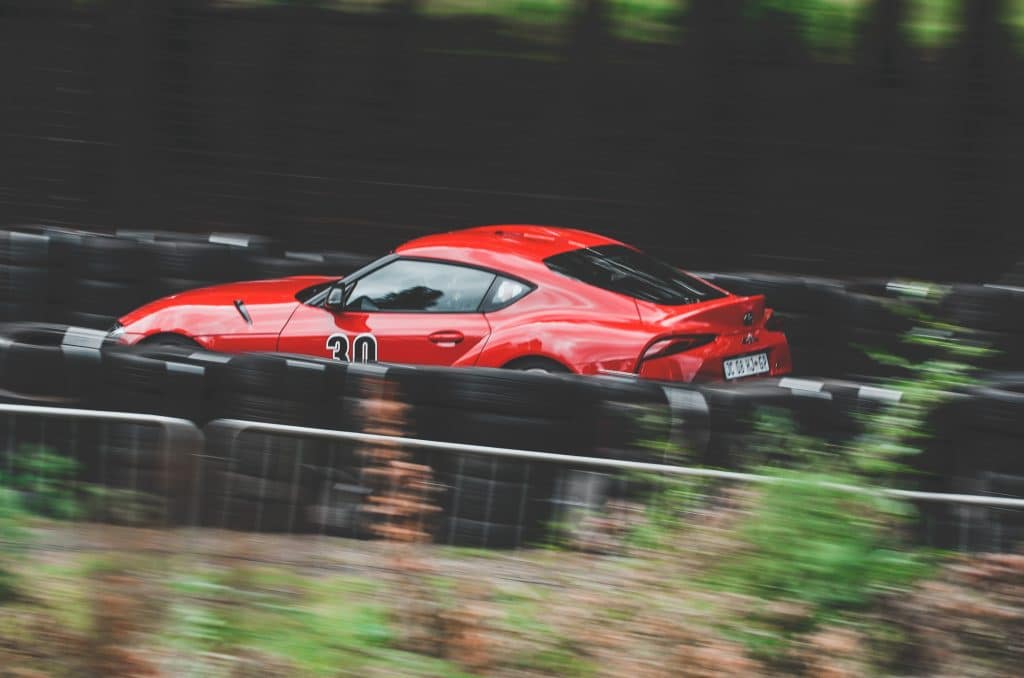 Adrian Burford from Stigworx was drafted in, to provide driver coaching by way of Racelogic VBOX data analysis equipment. Using a combination of advanced telemetry, video recording and years of motorsport experience – the results spoke for themselves. Nurse's times dropped by over 3 seconds over the weekend, while Falkiner improved incrementally on each run using the data provided by Stigworx.
Sunday was the main race day, with competitors required to complete three timed sprint runs, which were averaged to determine class position and overall finish. The GR Supra Team were on top form, both recording 40.5 second times (separated by only 0.019). In the end Sean Nurse eked out team mate Thomas Falkiner by way of mathematical average – recording a one-two finish in class.
The Toyota GR Supra uses a 3.0-litre turbocharged six cylinder powerplant producing 250 kW and 500 Nm, paired to a rapid-shifting 8-speed automatic transmission and adjustable limited slip differential. GR-tuned variable dampers and suspension geometry help strike a perfect balance between agility, stability and ride comfort.