The Asus Zenbook Duo UX481 (review) was one of our favourite laptops last year, so we were excited to get our hands on a 2021 Asus Zenbook Duo 14. It sports iterative improvements over that innovative dual-screen notebook PC, here are our top 3 ones.
#3 More connectivity options still a thing
Unlike a lot of competitor laptops (especially from the thin-and-light side of the portability spectrum), Asus' Zenbook Duo 14 packs in a lot of connectivity options including a USB 3.2 Gen 1 Type-A port, two Thunderbolt 4 supports display/power delivery ports, a HDMI 1.4 connection, 3.5mm Combo Audio Jack, and the answer to the photo and video editor prayers – a Micro SD card reader.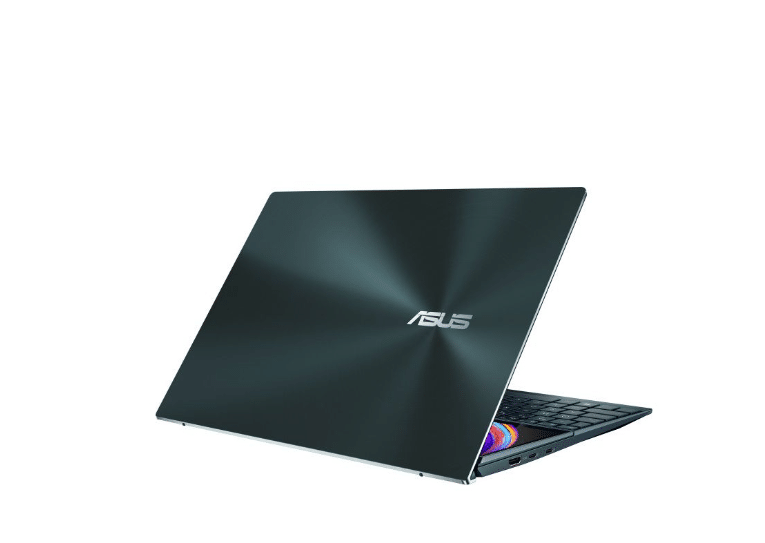 #2 More performance under the hood
Our review unit last year was powered by Intel's quad-core 10th generation Core i7 clocked at 2.3 GHz and Nvidia's MX250 Discrete Graphics. The new features Nvidia's GeForce MX450 with 2GB worth of GDDR6 video memory on some models, or simply Intel's Iris Xe Graphics (as in our case), which is definitely no slouch for productivity task in need of graphics acceleration as we've come to find, or even when doing light gaming like Fortnight. Also updated is the move from 10th gen Core i7 to 11th gen Core i7 for even snappier performance. This is still paired with a 1TB (1000 GB) M.2 NVMe PCIe 3.0 SSD for snappy bootups as well as loading times and 16 GB worth of RAM for smooth multitasking.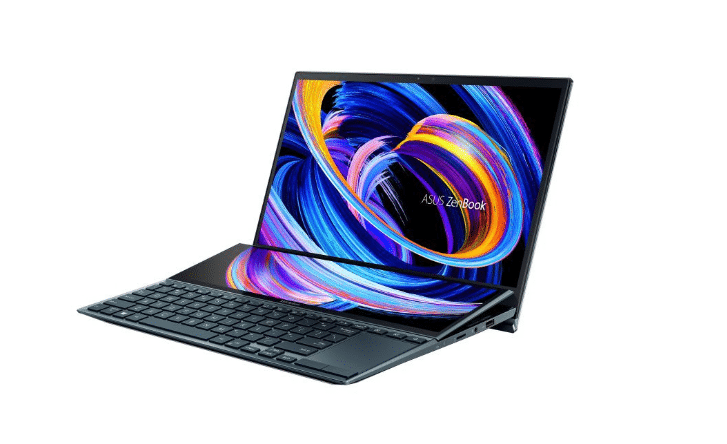 #1 (A) more comfortable viewing experience on the second screen
The main screen, which is a 14-inch FHD (1920 x 1080) 16:9, IPS-level panel boasting anti-glare technology and decent brightness at 400nits is still great for consuming content or creating content (sRGB: 100% Pantone Validated plus stylus support), but the second screen aka ScreenPad Plus is now better and more useful. This is because the 12.65″ (1920 x 515) IPS-level display (also sports stylus support), which still can be found below the main display, is now able to lift up slightly (around seven degrees), thus making it easier to see and use this secondary screen, because you do not have to lean as much in order to view it. We also feel that the slight degree of lift makes the ScreenPad plus act like more of a seamless companion display for the main screen.
You would think that all of this comes at a cost and you'd be right as you can get the Asus Zenbook Duo 14 from local retailers such as Takealot for under R32 000 (not that much more than last year's model). Still very much worth the investment in our opinion.