Long work hours, stressful lifestyles and a lack of sleep are putting thousands of lives at risk across the world. Too many tired people are getting behind the wheel and the results are alarming.
According to research from the National Sleep Foundation, Australia, England, Finland, and other European nations, all of whom have more consistent crash reporting procedures than the U.S., drowsy driving represents 10 to 30 percent of all crashes. The prevalence of sleep-related crashes varies from country to country. Driver sleepiness has been found the cause of between 1.5% (in the United States) to over 30% (on UK motorways) of crashes, and as much as 40% of fatal crashes on the New York State highway. And in Australia, 29 percent of adults drive drowsy at least once per month, with 20 percent admitting that they have nodded off while driving[1].
Behind the wheel, this lack of sleep can impair driving skills, with reduced concentration and reactions slowed in ways that are comparable to drivers who have consumed alcohol.
On highways and motorways, overhead gantries and roadside signs flash warnings that highlight the dangers of pushing on, but cars also provide warnings to drivers who are starting to drift off. Ford's Driver Alert system uses a forward‑facing camera to identify lane markings, detect unintentional sideways movements and displays a coffee cup symbol to indicate it could be time to take a break.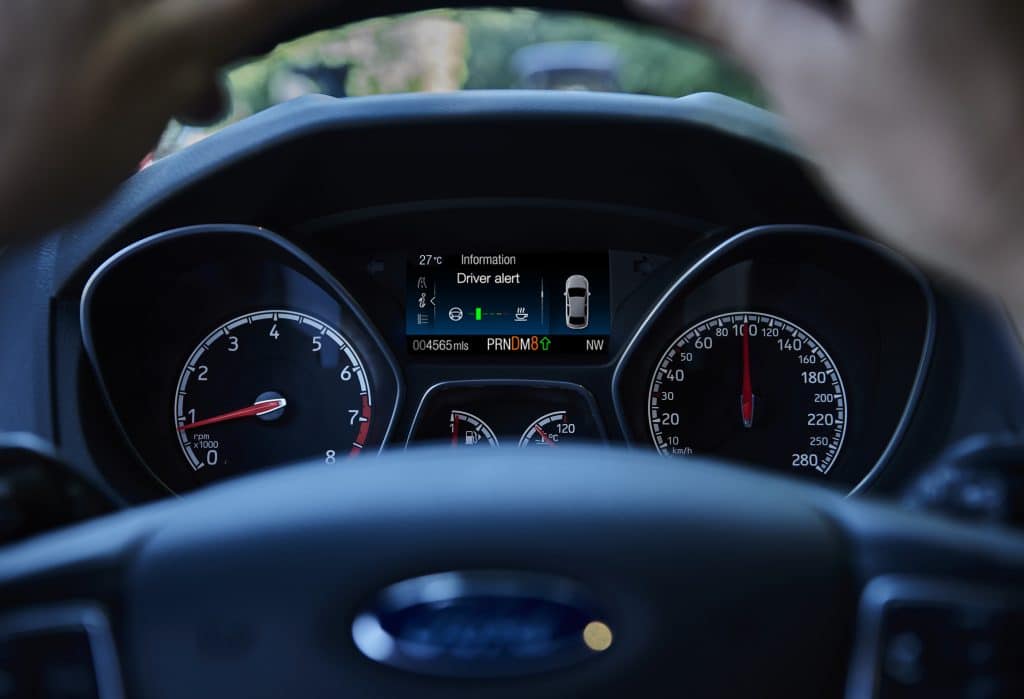 "There can be many pressures on drivers to keep going – everyone loves to get home as soon as they can. But the little coffee cup can be an effective reminder that the best way to get home is safely, and that may mean pulling over and having a rest, or a coffee," said Kuda Takura, Smart Mobility Specialist from Ford Motor Company.
Ford continues to refine the system, which was first introduced nearly a decade ago. And for vehicles equipped with in-car connectivity system SYNC 3, just saying "I need a coffee" will quickly seek out places to pull over. In South Africa, the updated technology is available in Ranger, Everest and Kuga.
"Ford is continually striving to improve the technologies on its vehicles that make driving both safer and more comfortable," added Takura.

---
[1] https://www.sleephealthfoundation.org.au/pdfs/surveys/SleepHealthFoundation-Survey.pdf