Ford Motor Company of Southern Africa (FMCSA) has appointed Tim Day as the new Plant Manager of the Silverton Assembly Plant in Pretoria, effective from 1 February 2020. Day takes over the position from Ramon Garcia, who returns to Spain as Assistant Plant Manager at Ford's vehicle assembly plant in Valencia.
Prior to his appointment to lead Ford's Silverton plant, Day held the position of Executive Vice President of Manufacturing at Auto Alliance Thailand (AAT) – a joint venture between Ford Motor Company and Mazda – which builds the Ranger pickup and Everest sport utility vehicle (SUV) for the South-East Asian market. His responsibilities included both powertrain and vehicle assembly.
With an extensive career at Ford spanning 35 years, Day has completed a wide range of assignments in the manufacturing environment. He joined Ford Motor Company in Geelong, Australia in January 1985 as an apprentice motor mechanic, and quickly moved up the ranks to the position of service advisor. In 1995 he was appointed Production Supervisor for Ford's Geelong assembly plant, followed by Ford Production System Co-ordinator for the Geelong and Broadmeadows production facilities in 1997. Between 1998 and 2009 he held several manufacturing positions at Ford Australia, including Press Operations, Material Planning and Logistics, as well as Trim Production.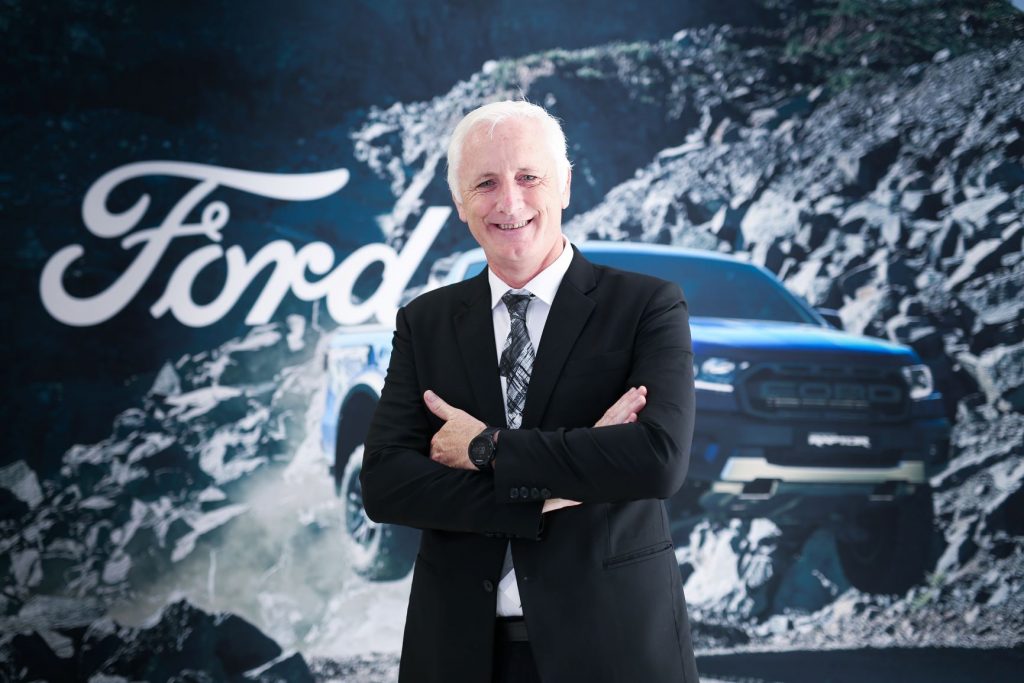 Day gained extensive experience in South Africa too – between 2009 and 2013 he held the positions of Transformation Manager and subsequently Assistant Plant Manager/Lean Manufacturing Manager for the Silverton Assembly Plant. He moved to Thailand at the end of 2013 as Manufacturing Advisor to AAT, before taking over his current role as Executive VP of Manufacturing.
"We are delighted to welcome Tim back to South Africa as the new Plant Manager for Silverton," says Ockert Berry, VP Operations at FMCSA. "Tim has gained vast experience in the Ford manufacturing world, specifically with the Ranger and Everest programmes. This will be a great asset to our South African operations which supplies the domestic market and exports to more than 100 markets around the world."
Day is married to Kylie and has three children.