For those who may not have noticed yet, there is a massive shift happening in the world of personal computers. Since Chromebooks were first introduced in 2011, their Chrome OS has quickly risen ahead of Apple's macOS to become the second-most popular end-user-oriented operating system with an impressive market share of 10.8% in 2020 – second only to Microsoft's Windows. Chromebooks have also become a preferred choice for modern classroom environments and are used by more than 40 million students worldwide. So, what exactly is it about these laptops that make them so unique?
While the most popular operating systems haven't really changed much in recent years, Chromebooks have stepped into the spotlight for making many things about traditional computers feel out of date. They boot up in less than five seconds, have no disruptive updates, require no additional antivirus software, and never slow down after being used for a few months. Chrome OS is an ultra-light operating system designed to be fast, intuitive, and always secure. And because of their cloud-oriented nature and the 100GB of free Google Drive storage every Chromebook comes with, you never have to worry about losing any of your files.
Having a great device is one thing, but what do you do when it stops working as it should? Nobody wants to spend hours on a call with technical support or lose important work or studying time simply because technology seems to work against you. That is why Google partnered with Acer not only to distribute their revolutionary Chromebooks in South Africa but also to provide their enterprise-class after-sales support when Chromebook users need it. And with many Black Friday specials on Acer Chromebooks this month, now could be the perfect time to make the switch to Chrome OS.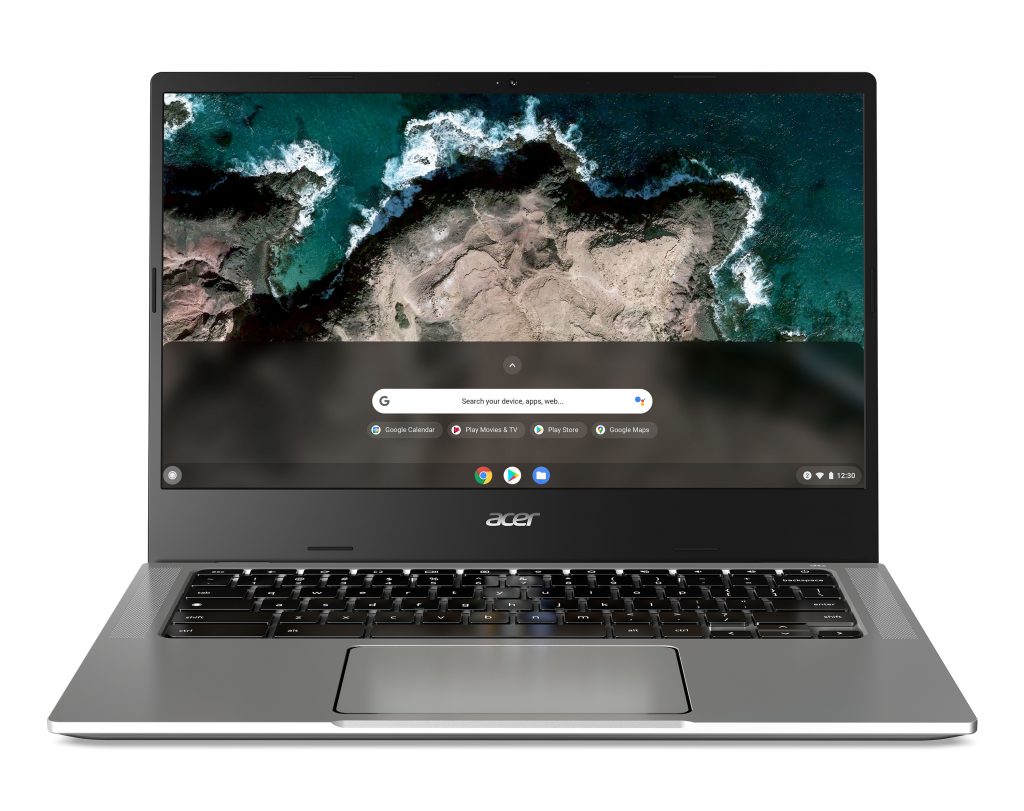 Hands-on help when you need it
When you buy a new device, you would expect it to work. And when it doesn't, you shouldn't have to struggle on your own or wait days for something simple to get fixed. Acer offers their Chromebook users a variety of support options to choose from, ensuring that your after-sales experience is as hassle-free as the Chrome OS itself.
If your laptop ever runs into issues, you can visit their customer self-service portal and book your unit for a repair. You can also then follow up on the status of your device, so you're never left in the dark. And when you want to talk to a technician for some guidance over the phone, you can either phone Acer support or chat directly with support staff on your web browser.
Other times you might just want to find out more about the device you're using or ask other users for advice. Acer Answers allows you to search an extensive knowledge base of frequently asked questions that will help you navigate your Chromebook and troubleshoot any common problems with ease. Furthermore, the Acer Community has over 450,000 users and is the perfect place for answers, advice, and discussions around your Chromebook experience.
Acer also firmly believes that their products are built and tested to last, which is why they offer the Acer Reliability Promise on their Chromebooks. This allows you to claim a 100% refund if you have registered your device within 30 days and it develops a fault or is repaired under warranty within the first year. Businesses can also extend their warranty with Acer Care Plus to have peace of mind about the lifetime of their commercial laptops.
Simple, fast, secure
Chromebooks were designed to be fast, simple to use, and secure. And with the right after-sales support from a leading brand like Acer, you can navigate today's digital world with a device you can depend on. In addition, because they're subsidised by Google, Chromebooks are usually much more affordable than other laptops on the market. With this month's incredible Black Friday specials, their prices will be even lower. So why wait? Make the switch to Chrome OS, and you may never look back again.