Recent improvements to dealer, parts and service networks – with a view to maximising vehicle uptime – have contributed to Tata Commercial Vehicles receiving two prestigious awards, Most Improved and a Silver Award overall, at the National Automobile Dealers' Association (NADA) Dealer Satisfaction Index Awards (DSI), held recently in Johannesburg.
The NADA DSI survey, which marks its 24th anniversary this year, is carried out annually to monitor the health of the relationship between dealers and their respective manufacturers. It provides the dealer body with a platform to provide manufacturers and importers with robust feedback.
The results for the awards are calculated from a scorecard with respective questions given various weightings. Bronze winners score between 65 and 69.9 points, Silver between 70 and 74.9, and Gold between 75 and 84.9. Platinum winners score greater than 85 points.
The Most Improved award in the commercial vehicles' category went to Tata Commercial Vehicles. The results showed an upward movement of 7.5 points and catapulted them from a Bronze last year to Silver this year.
"It is an honour to be recognised by our dealer partners. Thank you to all Tata dealers who participated in the 2019 survey. Tata's UPTIME strategy is bearing fruit as seen in the results of the NADA DSI survey. We are committed to strengthening our relationships with our dealer partners going forward," says Len Brand, CEO of Tata Africa Holdings.
The results are divided into a number of key focus areas. The Customer Focus category places emphasis on ease of doing business and setting the standard for excellence in the industry. Tata Commercial showed great improvement in this category while most of the brands lost ground in this area.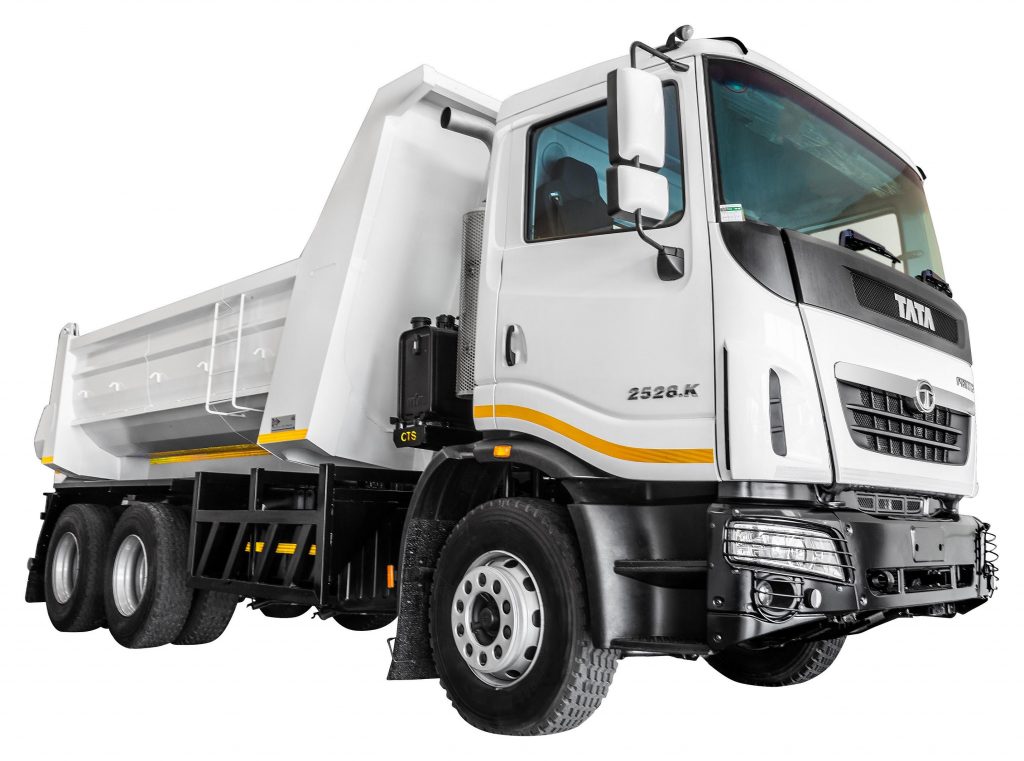 Dealers were asked to rate different training programs provided by their respective manufacturer / importer. These included technical training, non-technical training, sales training and training for customers' drivers. The most improved brand in this category is Tata Commercial with a significant improvement, moving from to 5th to 1st position in 2019.
Dealers were also asked: "Does the range of commercial vehicles over 3500kg GVM available from your manufacturer / importer allow you to compete adequately in the market?" Tata managed to improve its score with dealers being satisfied with the range of vehicles available to them.
Parts availability is crucial to dealer profit, turnaround time and ultimately a satisfied customer.
The Parts category also includes questions probing delivery times on parts, the parts delivery system, parts ordering system, parts return policies and the support provided to the dealer when parts are not readily available. Tata made notable improvements this year in the score card.
Goodwill, Policy Claims & Warranty: This section covers the support received from the manufacturer / importer regarding goodwill claims, clarity of the warranty claim procedures, fairness and relevance of warranty audits and whether reimbursement payments are made timeously. This category is the overall highest rated category in 2019. Tata recorded a significant improvement in this category in 2019.
Tata also recorded notable improvements in the Labour Rates category.