One of the most empowering aspects about starting an internship or your first job after graduation, is knowing you can look forward to the financial freedom that follows. With this newfound freedom, however, comes important practical considerations, especially when it comes to the purchase of a vehicle.
Pertunia Sibanyoni, CEO of InspectaCar, spoke on this topic at the STEM (Science, Technology, Engineering and Maths) Conference and Career Expo which took place recently.
"Although we are acutely aware of the importance of education to the economy of South Africa, obtaining a university degree requires students to overcome many obstacles and financial pressures," said Pertunia.
"Buying a pre-owned vehicle is a great option when shopping on a budget, which is also a logical choice for a graduate. Buying from a trusted dealership such as InspectaCar ensures that the purchase has met the quality standards of an organisation specialising in the sale of used cars."
Now in its 17th year of operation, InspectaCar was born out of a vision to uplift and professionalise the used car market. The main emphasis has been to dispel the notion that buying a used car is buying someone else's headaches.
"In addition to selling cars, our dealerships provide finance, insurance, and other value-add essentials within the buying journey. Our focus is on making it easy for the customer to deal with us. Our franchisees are driven to deliver quality second-hand vehicles that customers can trust. They stand by the InspectaCar brand promise that second-hand will never feel second best."
"We have created a one-stop-shop experience to complete the buying journey. From online convenience, well-checked vehicles, transparency, dealing with professional and trustworthy staff, to the value-added products, we are changing the used-car dealer landscape," concluded Pertunia.
According to Jason White, Head of InspectaCar Financial Services: "A new car typically depreciates about 20 percent when driven off a dealership floor. Most cars will lose another 10 percent in value during the first year. That's a 30-percent loss in value during the initial year of ownership. That means, a R300 000 car loses roughly R90 000 in value during that period."
White adds that depreciation usually flattens out after a car's third year before increasing again around year five. This can directly affect insurance costs, as a key factor in determining car insurance premiums is the value of the car. A used car has a lower value than a newer version, therefore the cost of insurance should be less.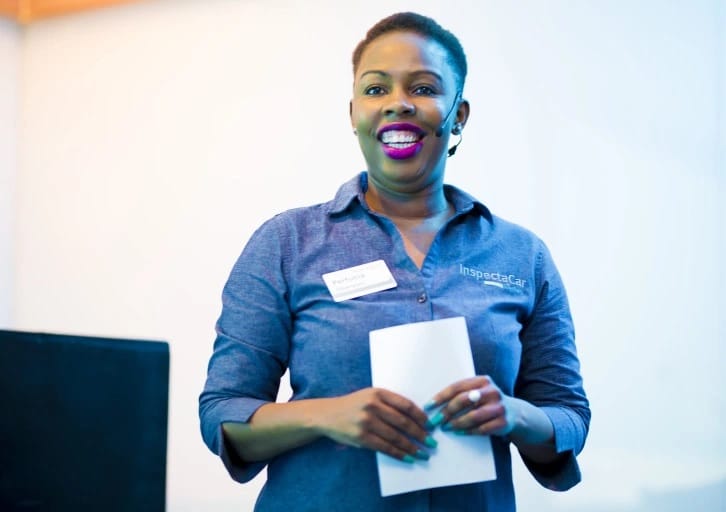 Getting more bang for your buck
"As a graduate, stretching your car-buying Rand is another benefit of buying used. You may not be able to afford that sporty new car you've yearned for, but one that's two or three years old might fit your budget as a graduate and offer the same features and style.
"Remember that when you're buying a car, especially a used one, you should buy with your head and not your heart. This means knowing your budget, sticking to it and being realistic about the car you're looking at," added White.
InspectaCar is certified by WesBank and the Graduate Finance offering from WesBank provides graduates with competitive interest rates. Importantly, a credit history is not essential. The entire Graduate Finance application process can be accessed and completed online at WesBank's website.
WesBank Graduate Finance is designed for graduates who:
• Have a university degree, three-year diploma or NQF 6 qualification;
• Have graduated within the past three years;
• Are under the age of 31;
• Can provide proof of employment;
• Hold a valid driver's license; and
• Are South African citizens.
InspectaCar is the only second-hand vehicle franchise certified by WesBank.