– The new Jaguar F-TYPE is a true driver-focused sports car that offers reward and engagement like no other. A new embedded Spotify app enhances the driving experience further, giving Premium Spotify subscribers instant, on-demand access to a growing library of more than 50 million tracks and more than 700 thousand podcasts.
Developed with Spotify, the new app is integrated within the fast, intuitive Touch Pro infotainment system so customers can enjoy their favourite playlists without connecting their phone. And through the Spotify Connect feature, playback can resume seamlessly from any other device when customers get into their car.
Alan Volkaerts, Vehicle Line Director, Jaguar F-TYPE, said: "Our customers expect the latest infotainment and connectivity technology, and the new F-TYPE's embedded Spotify app has been developed to offer them exactly that.
"Our engineers have worked closely with Spotify to integrate this app into the Touch Pro infotainment system, and as a result our customers can have access to a huge library of music without needing to connect their phones. And the seamless playback between devices in the home to the car – and back again – makes the new F-TYPE even more enjoyable to drive."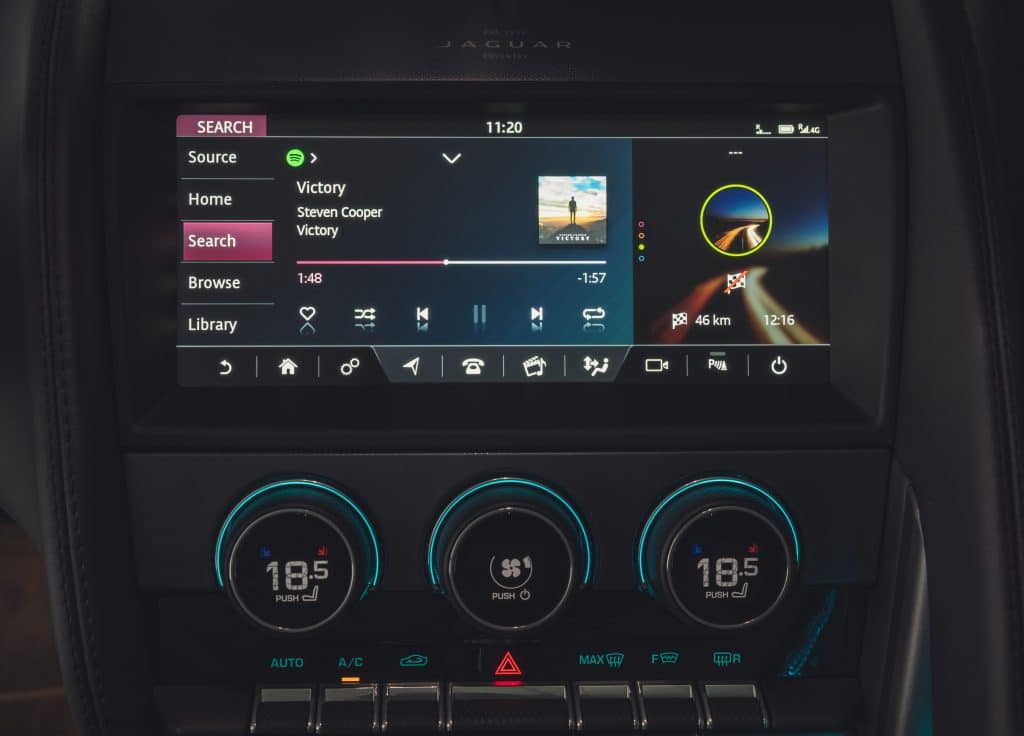 The new F-TYPE features a wealth of other driver-focused technologies, including a reconfigurable, high-definition, 12.3-inch TFT instrument cluster and Smartphone Pack with Apple CarPlay and Android Auto as standard. The two superb Meridian audio systems – including a surround sound system with 12 speakers including two subwoofers – offer enhanced sound reproduction. SOTA functionality means future software updates can be made to the Touch Pro infotainment system at the customer's convenience without having to visit a dealer.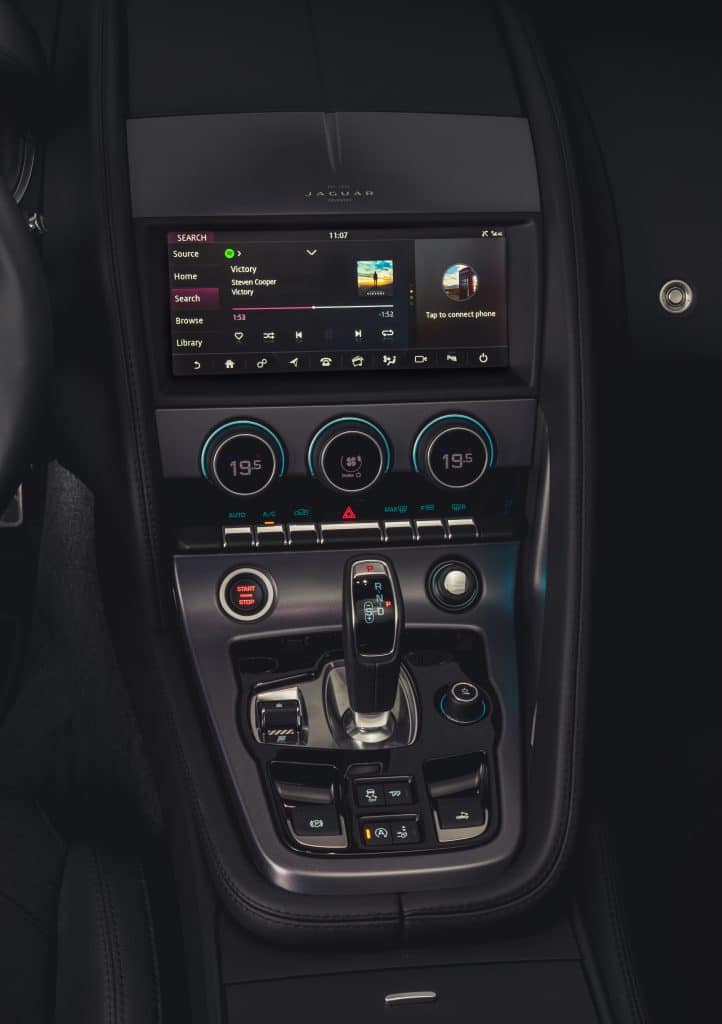 The new F-TYPE is the first Jaguar model to feature the embedded Spotify app, which is also backward-compatible with existing Jaguar models equipped with the Touch Pro infotainment, Online Media feature and software-over-the-air (SOTA) functionality. Installing it is easy: Via a micro-SIM card in the vehicle or through a Wi-Fi connection, customers can, in three simple steps, download the app and update the online media sources with Spotify.
The new F-TYPE will be introduced to South Africa in the second quarter of 2020. All Jaguar vehicles come standard with a 5 Year Care Plan giving peace of mind with a 100 000km warranty and servicing within in 5 year period, whichever comes first.