The scene is set for a grandstand finish in the inaugural WesBank SA Fuel Economy Tour in partnership with FNB. The very close battle between Suzuki and Renault for the title of the most fuel efficient brand is extremely close, as well as the top positions in several of the 17 classes being contested in this five-day event over a route of 2 500 km.
Day 4 of the event, on Friday, 15 October, saw the 40 competing vehicles being driven from Port Elizbeth to George on a scenic route of 350 km that included a couple of urban driving sections and allowed competitors a travelling time of 4hr, 40min. The route was fairly straightforward and included a welcome break at the Storm's River Mouth in the beautiful Tsitsikama Nature Reserve. The weather played along, with clear blue skies and a very slight breeze.
Only three crews were penalised for late arrival at control points on Day 4, compared to two crews on Day 3, six on Day 2 and none on the first day, Tuesday, 12 November.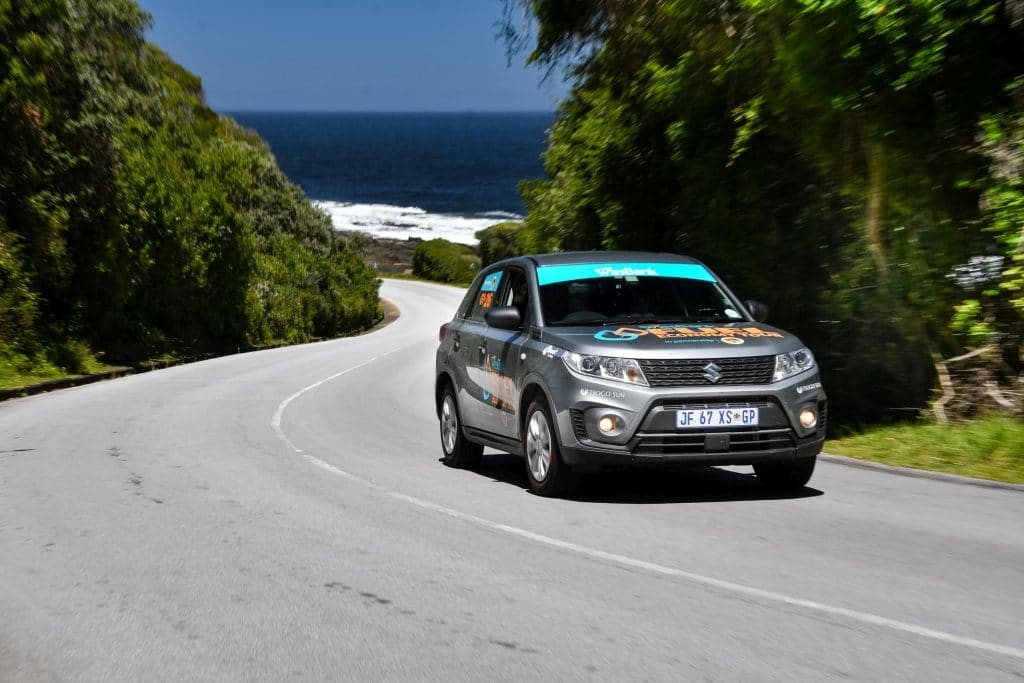 The gap between Suzuki and Renault in the Battle of the Brands shrunk even further on Friday, going down from 0.0183 l/100km on Thursday to 0.0011 l/100km on Friday. Mahindra retained its third position, with Ford in fourth and Nissan in fifth, which was the same situation as at the end of Day 3.
Suzuki held leadership positions in five classes, with Renault, Toyota and Honda each topping the lists in two classes, while Mahindra, Kia, Mitsubishi, Nissan, Hyundai, and Lexus were each holding singleton class leaderships on arrival in George.
The Renault Captur once again led the pack at the end of Day 4, with a figure of 4.8091 l/100 km, ahead of the Toyota Aygo (4.8820 l/100km) and the Nissan Qashqai (4.8960 l/100 km).
The fifth and final day of the Economy Tour, on Saturday, 16 November, will take competitors from George to the finish at the Cullinan Hotel in the Cape Town CBD.