The confluence of new technologies, a rapidly evolving business environment and shifting workplace demographics is putting immense pressure on businesses to transform the way they attract and retain critical talent. For one of Africa's oldest and largest financial services groups, rising to the challenge meant an end-to-end business transformation built in the cloud on the latest SAP technologies.
According to McKinsey, the talent war in financial services has evolved to include new frontiers – and unfamiliar battlefields. Fueled by the fundamental transformation of capabilities that are essential to the future success of financial services firms, today's war for talent is fought along the lines of digital skills, artificial intelligence and automation, with softer skills such as emotional intelligence, adaptability, resilience and problem-solving becoming more and more important.
This, says Ronel Pfotenhauer, SAP SuccessFactors Business Owner at Sanlam, is forcing financial services companies to completely rethink and reengineer their talent strategies. "We realised that employee experience is essential to our capacity to attract and retain the top talent needed for the success of the business. By using predictive analytics to generate insights based on employee and job data, we were able to build a foundation for our global business transformation that will support us as the Fourth Industrial Revolution gathers pace."
Sanlam is a diversified financial services company that was founded in 1918. Today, it operates in 44 countries, mainly in Africa and Asia, and employs more than 105 000 people. Its three biggest brands – Sanlam, Santam and MiWay – are all leaders in their respective sectors, and Sanlam is recognized as one of the Top 50 insurance groups in the world. Pfotenhauer and her team focused on the local markets – South Africa and Namibia – to test the success of the implementation with a total of 14 000 employees. There are plans to extend the rollout to all 44 countries in which Sanlam operates.
With the help of implementation partner EOH iOCO initially and now GP Strategies, Sanlam is implementing the SAP SuccessFactors talent management suite as the foundation of Sanlam's talent management capabilities. "We wanted to bring our culture of client-centricity to life within the business by tracking key data points associated with certain roles in real time. By having accurate insights into which skills are most in-demand within the business – and which skills are changing or falling away within certain job roles – we can make informed decisions over what talent to source, where to upskill or retrain, and where our gaps are."
A highlight of the project was Sanlam's use of the Job Profile Builder application within SAP SuccessFactors. "We took each of the 14 000 positions in our local market and identified 800 job roles linked to those positions. Through extensive internal consultation, we wrote functional competencies, behavioural competencies and core competencies linked to each. This has given us granular insight into where we need to augment certain skills or self-develop further skills to take our business performance to the next level."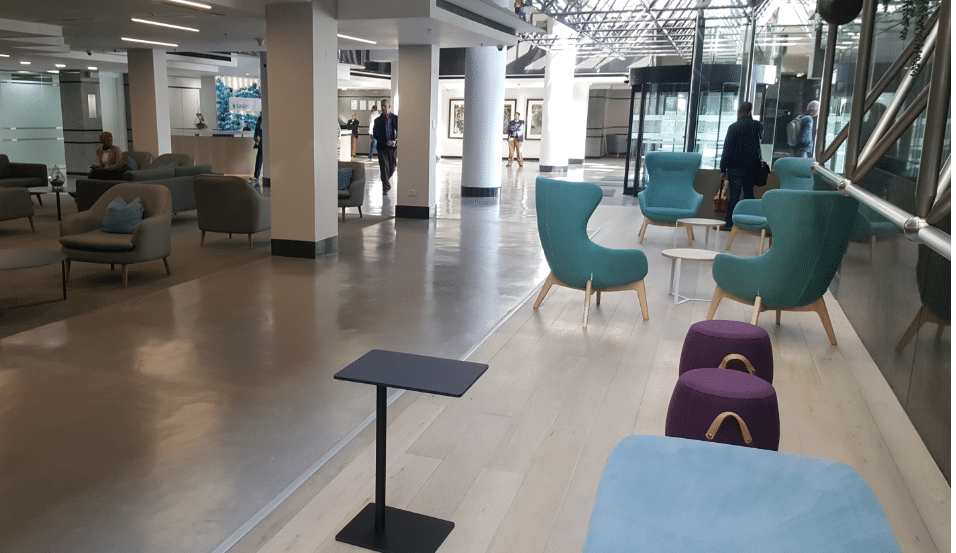 Following the implementation, Sanlam has started to unlock significant value across the talent management value chain. Pfotenhauer says the shift to using LinkedIn as a recruitment tool – integrated to SAP SuccessFactors – has given her and her team greater control over recruitment spend while easing the candidate application process. "After we digitised our recruitment process, Sanlam gained 18 places in favourability in a survey of graduates and professionals, who felt we were more innovative in how we deal with talent. We've also seen a reduction in recruitment agency spend and have greater clarity over the quality of the resumés we receive."
She adds that the improved employee experience has started unlocking greater competitiveness for the business. "Sanlam operates on a federated model, which can make it difficult to ensure our company culture is maintained across each market. The transformation we've achieved with SAP SuccessFactors has improved our ability to track and measure hard and soft skills and given us the data we need to build a positive and consistent employee experience across all our markets. Following this successful project, we are looking at transforming our performance and goals tracking, and rolling out to our other markets."
Cameron Beveridge, Regional Director for Southern Africa at SAP Africa, believes Sanlam's focus on the employee experience will pay huge dividends to the company's future success. "To win in the Experience Economy, you need to consistently offer a positive and memorable experience to customers and employees alike. Through an innovative deployment of SAP SuccessFactors and a reliance on the flexibility and agility of the cloud, Sanlam have built the foundation of a talent strategy that will help it attract, retain and motivate the best talent – with potential transformative benefits to the business in the years to come."