My Passport Go is designed for roadwarriors and those who require a reliable, toughened portable storage solution (95 mm x 67 mm x 10 mm; 55g) while traveling or on the go. Thanks to its rubber protective bumper on the outside, solid state drive on the inside, and a built-in data transfer/power cable (USB 3.0) for convenience, this is the drive built for the hybrid working era that allows users to take their data anywhere with confidence. In fact, this storage solution is drop-resistant from up to 2 meters (illustrate on the Instagram link below).
Another benefit of the built in SSD storage instead of HDD is that you get more than 2.5 times faster data transfer speeds compared to typical portable hard disk drives. Our particular review unit came with 500 GB worth of storage but you can opt for bigger modules providing 1TB and more. It works equally well on either Windows 10/11 and Mac OS computers and you get WD's Discovery software which by the way also works on Mac OS and Windows and enables you to utilise your WD drive to backup your data securely amongst other features.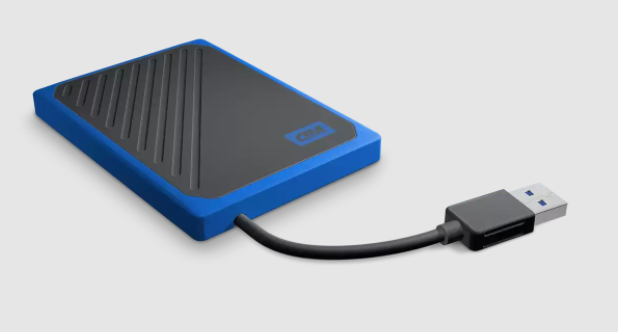 All of this pocketable feature punch does come at a price though with local retailers selling the 1TB version between R3000 and R3500.