Xiaomi has been creating lots of buzz overseas for a while and recently in the country as well, so we were keen on getting our hands on our first review unit. The Redmi 9C is that unit, offering local smartphone buyers lots of value for a very approachable recommended retail price of R2 299 for our 21 GB review unit or R2 599 for the 64 GB model.
Measuring in at 164.9 x 77 x 9 mm and tipping the smartphone scales at 196g, the Redmi 9C is one of the more manageable phablets around in terms of one-handed usage and pocketable weight. It packs a large 6.53″ HD+ Dot Drop Display, which makes watching YouTube- and TikTok videos quite immersive, thanks to its size and barely-there bezels surrounding it. However, compared to some other midrange devices, the brightness highs of the screen are not the best making it noticeably dimmer compared to other way more expensive midrangers such as the nova 5T for instance, but also a lot less useful outdoors in direct sunlight. Colours are also very muted but that is par for the course in this priceclass.
Powering this Android 10-running (with MIUI 12) smartphone is MediaTek's Helio G35 Octa-Core processor boasting a clockspeed of up to 2.3GHz gaming graphics is boosted within mobile games and graphic intensive apps by the PowerVR GE8320 (clocked at 680 MHz). This combo is aimed more at endurance and smooth operation as opposed to outright buttery smooth operation and frames and you can tell, seeing that it is paired with a mere 2GB of RAM.
Our mobile gaming tests also confirmed this as the Redmi 9C is smooth but not nearly as snappy as other midrangers when opening or closing apps or launching games. The 9C only scored 1447 in the Novabench benchmark test, 147 as well as 532 respectively for the single-core and multi-core scores for the Geek bench 5 benchmark test and 621 within 3D Mark's Sling Shot test. These are the lowest scores we've had across the board.
When it comes to storage space, you won't be downloading too many mobile games and large apps as the 32 GB gets filled pretty easily, especially if you are restoring a data backup from your previous device and not starting from scratch. However, you can expand upon this pretty easily and affordably (at least with 2 GB – 8 GB cards anyways) via a microSD slot that accommodates cards up to 512 GB in size. This smartphone also offers Dual SIM capability, for those who have a business and personal number or want to use one network for its cheap voice call rates and another for its more affordable data rates for instance.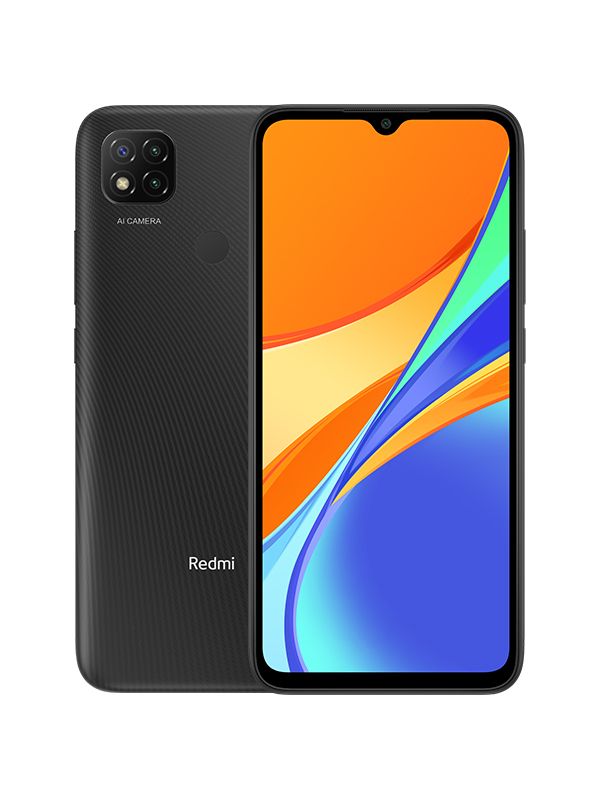 On the camera front, you get a versatile setup with a 13MP rear triple camera system including snapping close subjects using the macro lens, taking a portrait snap, or shooting a fun kaleidoscope video. The shots are adequate enough for posting on social and the AI camera does make the best of the hardware available without you having to fiddle a great deal with the settings. There's also a 5MP front selfie camera which works as advertised.
Where the Redmi 9C excels is with battery life thanks to its 5000mAh high-capacity battery that Xiaomi says delivers a battery lifespan of up to 2 days. This can be the case with light usage and even power users like ourselves can make it to a day and a half with this smartphone.
Also onboard is a LG-style rear-mounted fingerprint sensor that works very well and there's even AI Face Unlock which works fast with adequate lighting.
All in all, you get a whole lot of spec and feature bang and the best battery life in the class and for the money. If you prefer value, battery life, and a big screen than this device is perfect for you. But if you rather want a premium design and feel (at the expense of more capable specs) and brighter, punchier display at the expense of screen real estate than you might want to check out some more expense midrange rivals to the Redmi 9C.