We recently had the opportunity to spend a week with Volvo's fabulous XC60 B5 AWD mid-size SUV and got to grips with one of its more novel features, namely being the first vehicle to sport Volvo's new in-vehicle infotainment system (IVIS) featuring Google Assistant, Google Maps and Google Play right in your Volvo car out of the showroom.
Beyond being easy to use, especially for Andriod/Andriod Auto fans, but also anyone well vested with a modern smartphone, this infotainment system also enables you to bring connectivity to your car wherever you go. You can connect to your home Wi-Fi from the garage to download over the air software updates, or use the in-car SIM, connect your dongle to one of the two USB-C slots upfront and leave it in the arm-rest storage (as we did), or alternatively use your smartphone as a Wi-Fi hotspot (Mr Mobile Data moneybags).
Doing so, means you can always utilise the power of the onboard Google Maps with real-time traffic updates to get you where you want to go in the quickest time. Using the in-built Google Assistant (Simply say "Hey Google" to get started like you do on an Android smartphone) you can even leverage Google Maps to locate your nearest fuel stations, which is handy when you are on a roadtrip, exploring unknown areas.
By default, the navigation is also displayed on the large and clear 12.3-inch digital instrument cluster along with smart speed limit info which alerts you when you exceed the speed limit on any given road by flashing the digital avatar of said sign displayed – very handy for avoiding fines from speed cameras and speed traps. You can also display other info on this screen such as a more conventional rev meter and speedometer combo.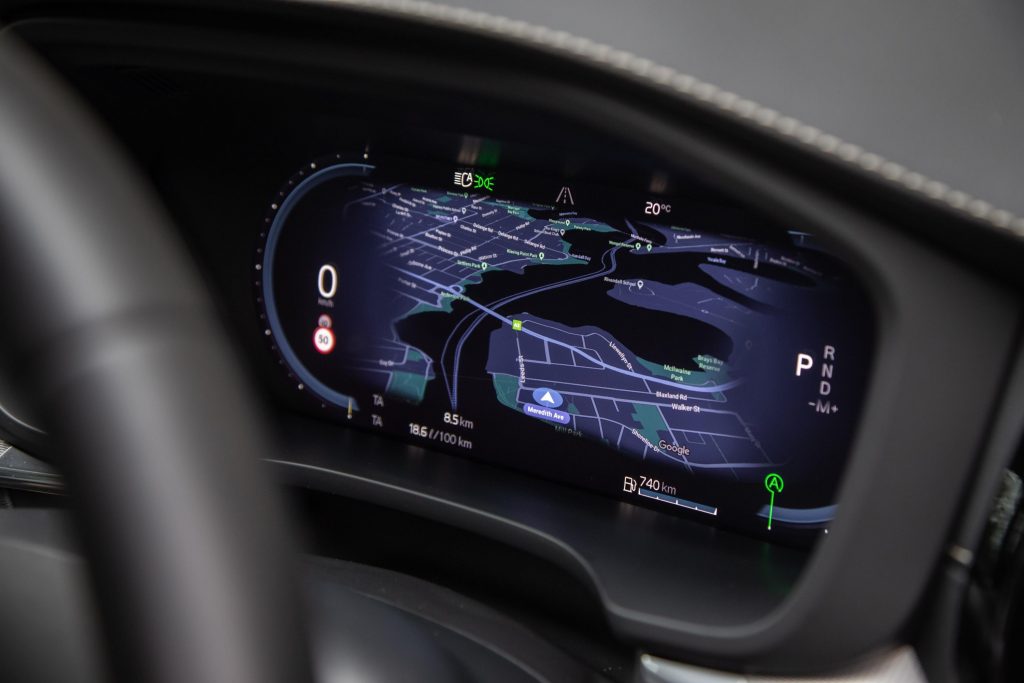 Volvo's tablet esque 9.0-inch portrait-style touchscreen infotainment system is also still present and quite responsive. We love the fact that there are still hardware buttons and a volume knob below the screen for easy use while driving (though to be fair using the buttons on the steering wheel also makes this easy), plus the always on-screen digital shortcuts for functions like the aircon and reverse camera.
In addition, the voice-commands work just as well or in many cases even better than in comparable IVIS such as Ford SYNC or BMW's i-DRIVE (at least generation 6 and earlier that we've tried). You can use the feature to access your favourite music and podcast apps on-the-go, which made our work commute in peak time traffic from Pretoria East to Rosebank much more bearable, especially in combination with the excellent but optional sound system from the 14-speaker Harman Kardon premium sound system, bringing with it a high-end audio experience on every journey.
If you are not a fan of Google Podcast/YouTube Music and the like or just prefer to use apps such as Spotify, Deezer, and Waze, you'd be happy to know that via Google Play and its open ecosystem of in-car apps you can download these as well.
One thing to note though if you are an iPhone user, Apple CarPlay is not yet accessible, but an over the air update is reported to be coming to make this feature available down the line.
All in all, the new infotainment system is a treat to use and definately one of our favourite modern IVIS to employ, along with Mercedes-Benz User Experience (MBUX).