Loadshedding and power outages are the bain of many a South African resident. The RCT Megapower 54K Universal Power Bank is a great tool to take the sting out of those irritating situations, which drain the joy out of life. For instance, as a parent, I often rack up data bills (and drain cellphone battery life) as I use my smartphone as a hotspot to enable my two daughters to continue watching their favourite YouTube videos on their tablets during those two golden hours of loadshedding (thankfully hasn't happed in a little while).
The RCT Megapower 54K Universal Power Bank boasts a massive 54 000 mAh battery that features a handy LCD display to indicate the percentage of power remaining in the power bank.
It allows you to continue working from home during a loadshedding event because you are able to plug your fibre line and your modem into the two provided 12 amp (230V) outlets in order to continue working off of your Wi-Fi as opposed to relying on your costly mobile data by hotspotting your smartphone. Equally as valuable are the three USB charging ports for smart mobile devices like smartphones and tablets or USB-powered mobile hotspots, with two of these being Type-A USB ports with fast charging capability and the third being of the Type C USB variety for newer gadgets.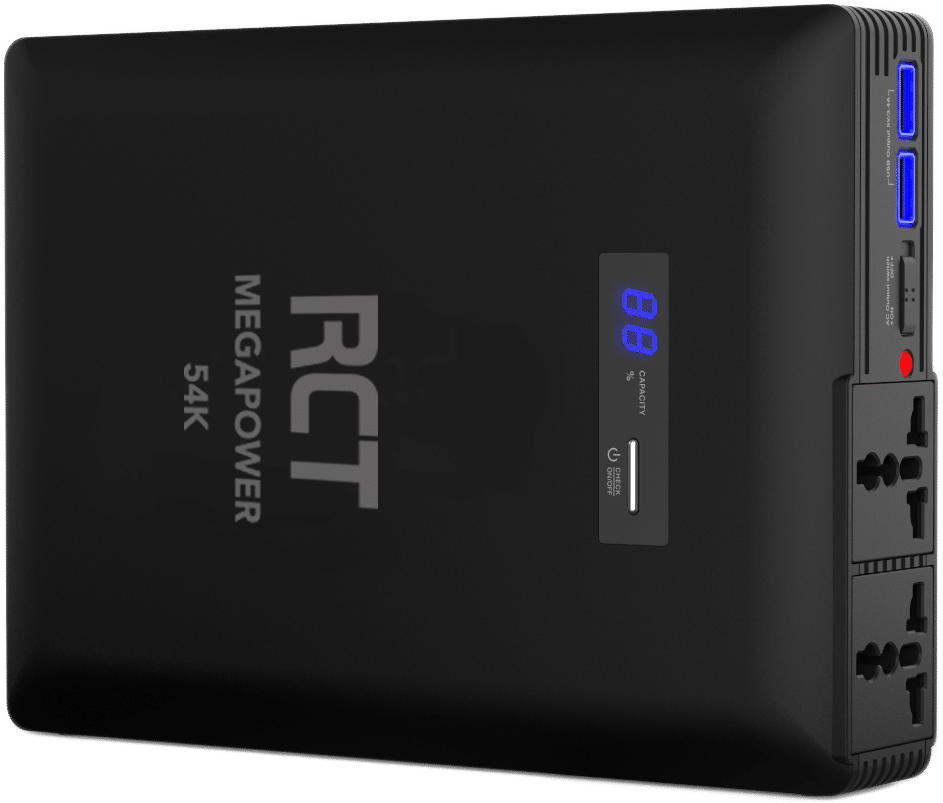 Life in the new normal has also unlocked other usage scenarios such as needing to work on my master's thesis over the weekend. While out at one of our favourite braai spot with the family recently, where the kids could play in a safe area, it was possible to work on the laptop with the portable Wi-Fi router on the thesis for an hour or two and not have to worry about the charge levels or how much battery I had left.
The RCT Megapower 54K Universal Power Bank comes at a pricey recommended retail price of R6499, but hitting Google will allow you to find it cheaper from some retailers with some places even having it for under R5k. During these disruptive times, the versatility and capabilities of this device makes it worth it for us and our usage scenarious. You just have to decide whether it fits into your life and needs.